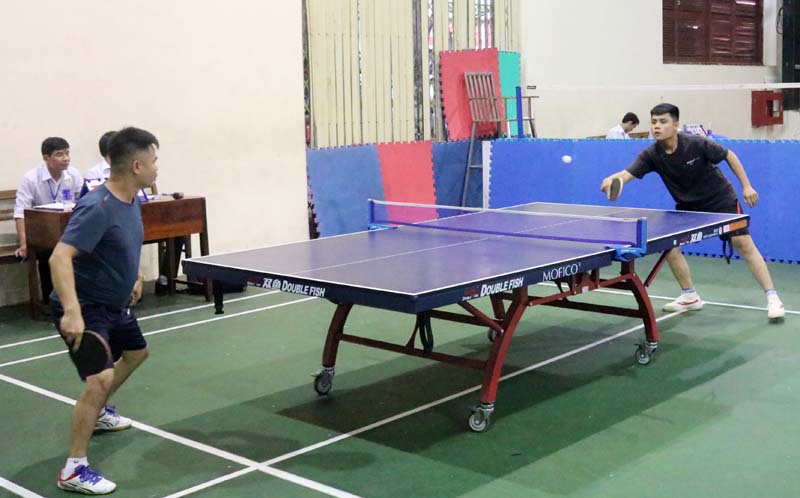 (HBO) - At the Provincial gymnasiums, the Department of Culture, Sports and Tourism held the Table Tennis - Badminton Tournament for all ages in Hoa Binh Province in 2020 to welcome the Party Congress at all levels, towards the XIII National Representative Congress of Party Committee.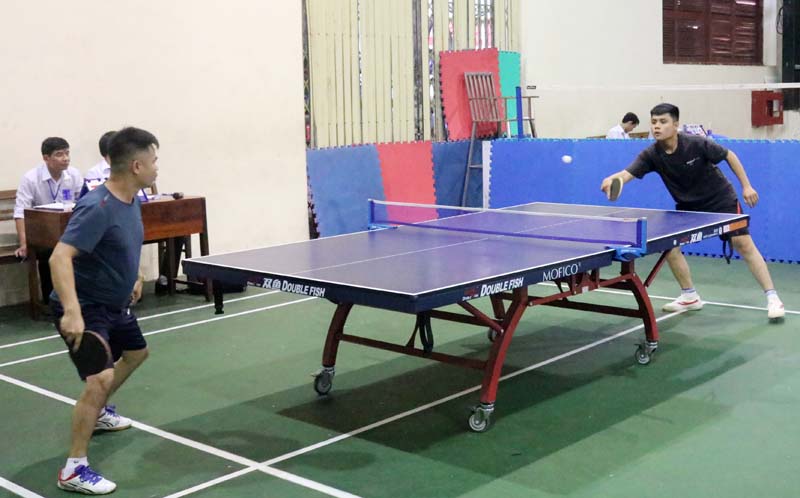 The men's singles match of two players from Kim Boi and Cao districts.
This year's tournament attracted nearly 180 typical athletes from 10 districts, the city and the provincial Military Command. The players competed in 2 table tennis (7 sets of medals) and badminton (9 sets of medals) with the following contents: Men's doubles championship, women's doubles championship, men's singles championship ... They competed in the form of dividing the team to select the best teams to the semi-finals and finals.
The Table Tennis - Badminton Tournament for all ages of the province is a tournament in the plan organizing the sports tournament of the province in 2020. The objective of the tournament is to practically promote the effective implementation of Action Program No. 12 -CTr / TU dated on 24 October 2012 of the Standing Committee of the Provincial Party Committee on the implementation of Resolution No. 08-NQ / TW dated on December 1, 2011 of the Politburo on strengthening the Party's leadership, creating strong development in sport and physical training until 2020. It is also to continue responding to the campaign "All people exercise their body following the example of great Uncle Ho" ... At the same time, it contributes to assessing the movement of sports in general and table tennis and badminton in particular of the localities in the province.
It is expected that the competition takes place in 4 days, from June 30th to 3 July. Immediately after the opening ceremony, the matches of table tennis and badminton took place excitingly, attractively and dramatically.