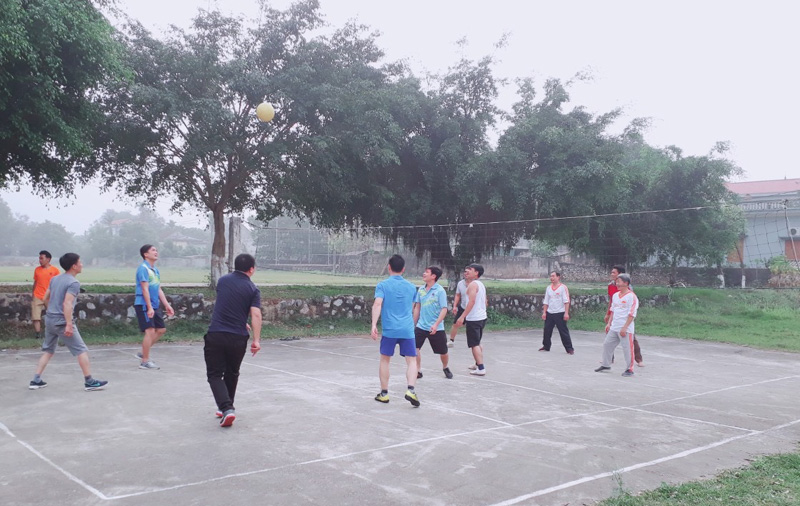 (HBO) – Sports activities have been stepped up within the community in Phu Nghia commune, Lac Thuy district, Hoa Binh province, over the recent past through diverse forms.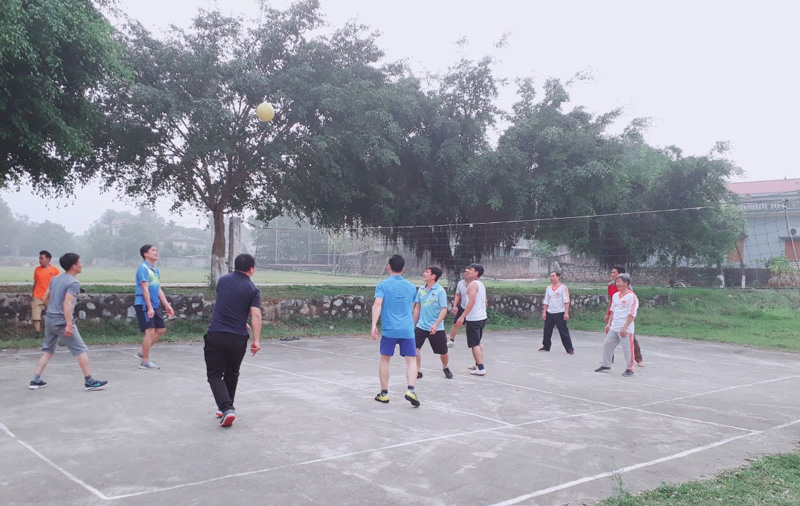 Residents in 2A village, Phu Nghia commune (Lac Thuy district) are playing soft volleyball.
All-level Party Committees and authorities in Phu Nghia have encouraged local residents to respond to the campaign on following President Ho Chi Minh's example in practising sports, helping to improve their health and spiritual life.
Such sports as volleyball, football and badminton have attracted many locals. Statistics show 15 villages in the commune have volleyball courts, six football pitches and five badminton courts. Twelve sports clubs have been established in the commune.
Annually, the commune provides each hamlet and village with 2 million VND to help them purchase sports equipment. It also organises two to three tournaments during the National Reunification Day (April 30) and May Day holidays, along with sports exchanges with adjacent communes. It has also paid attention to nurturing talents in sports.
The commune has intensified the communication work to promote the practice of sports within the community and mobilised resources to upgrade sports facilities and equipment./.