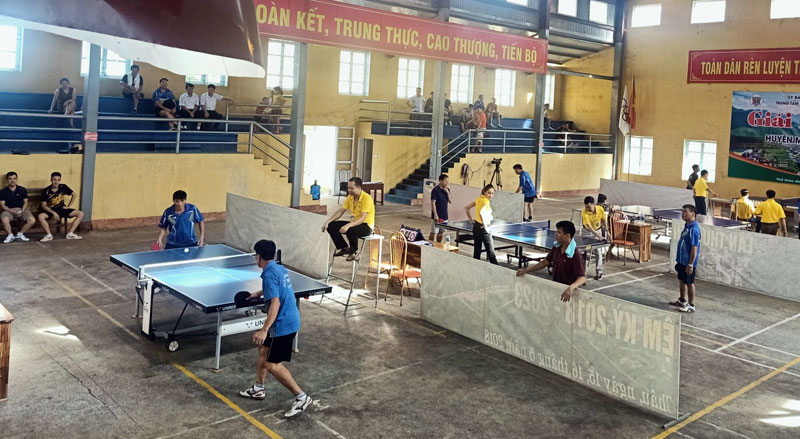 (HBO) - Recently, table tennis is one of the sports that many people love and it has strongly been developing in Mai Chau district. Many tournaments have been organized, attracting more and more people to take it up.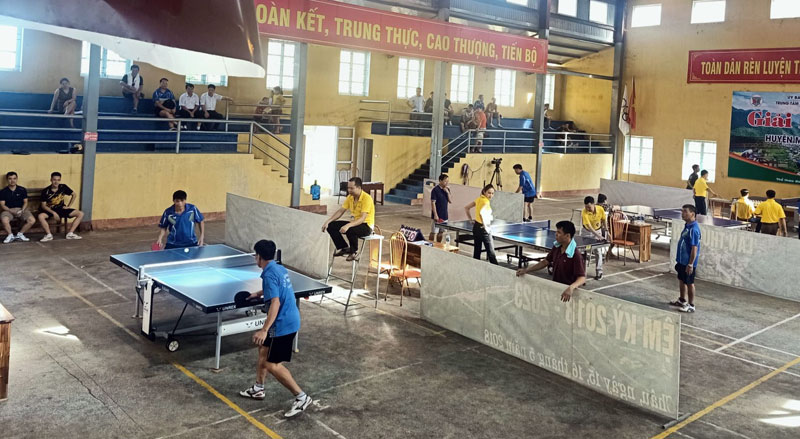 The athletes participating in the competition at Table Tennis tournament in Mai Chau district in 2020.
Comparing to other sports such as badminton, volleyball ... table tennis has significantly developed recently. The number of clubs and people taking up table tennis has been increasing. Currently, there are 3 ping pong clubs in the district having the decision to establish, operating in the form of socialization, and they have built the strict rules and regulations, attracting many participants. In addition, the movement of table tennis has strongly been developing in some localities such as Chieng Chau, Mai Ha, Thanh Son commune and Mai Chau town ...
In the afternoons, after the working and studying hours, those who share a passion for table tennis concentrate on the table-setting points to practice together. For them, this is an indispensable spiritual dish because it not only improves health, agility, and spirit, but it is also a place to exchange and connect people together.
Every year, in addition to the table tennis tournament organized by the district, from the source of socialization, the table tennis clubs in the district also organize friendly competitions between the clubs so that the athletes have the opportunity to compete, exchange and learn experiences.
Thereby it helps encourage the athletes to practice enthusiastically and improve their qualifications. Through the tournaments, the district has selected the typical athletes and set up the teams to foster and train so that they can participate in the provincial competitions with high achievements. The Table Tennis Tournament of Mai Chau district in 2020, which was held at the end of July, attracted nearly 40 athletes from 8 communes, towns and clubs in the district. They competed in men's singles and doubles. In addition to the skilled players, there are many young ones who are highly appreciated for their gifted skills and techniques.
In order for the movement of table tennis to more and more develop, in the coming time, the district will continue to promote the socialization of sports and physical training. More table tennis tournaments and exchange competitions between clubs and localities will be held to select the typical nuclei, creating a source of the table tennis athletes for the district. Thereby, it will be contributing to promoting the campaign "All the people exercise their bodies following the example of great Uncle Ho", making it increasingly widely developed.