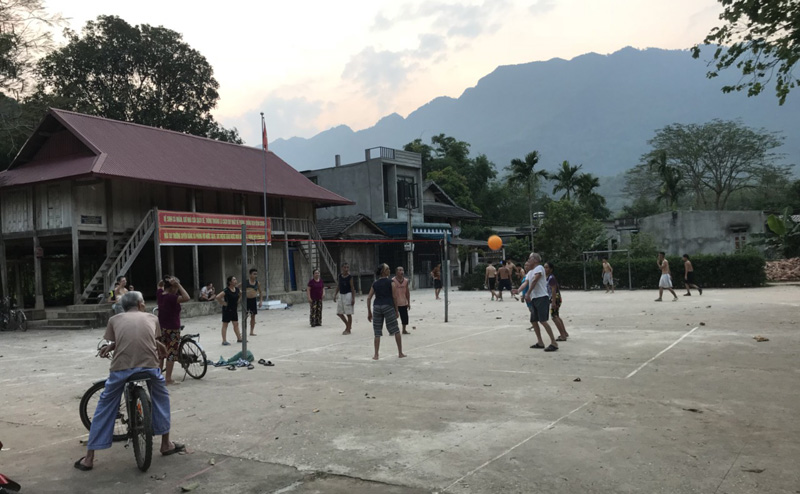 (HBO) - With a total of 840 members, accounting for 98% of the elderly in the area, the Association of the Elderly in Mai Chau town has had many practical activities to care for and promote the role of the elderly in recent years.
Up to now, 8 out of the 8 branches of the elderly have had the clubs of culture and sport, with 450 members participating in regular activities. They include 8 soft volleyball teams and 8 performance teams. In addition, there are over 150 elderly people in the town who regularly walk, cycle, play badminton to train and improve their health.
In particular, the Association of the Elderly in the town has more than 400 members participating in production, service business and economic activities with the stable incomes. In which, 10 households earn from 450 - 500 million VND every year from motel business and tourism services, gold and silver business. 60 households have an income of 150-200 million VND every year from breeding, growing fruit, trading agricultural products, and community tourism.