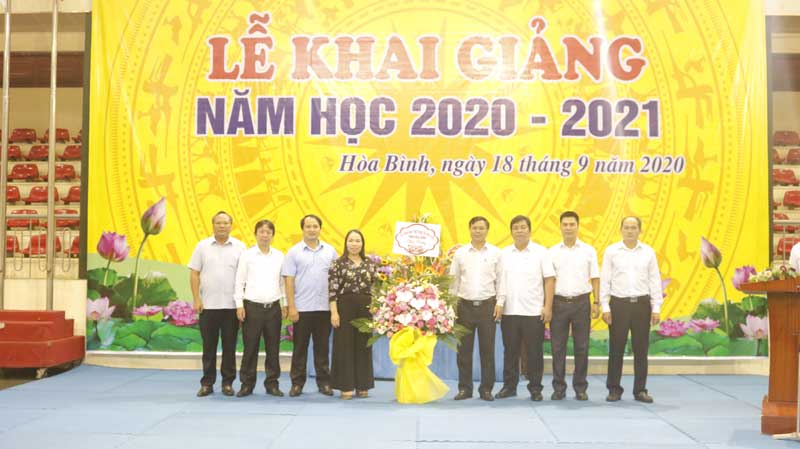 (HBO) - The Gifted School for Sports Training and Competition (Sports) held the opening ceremony of the school year 2020-2021.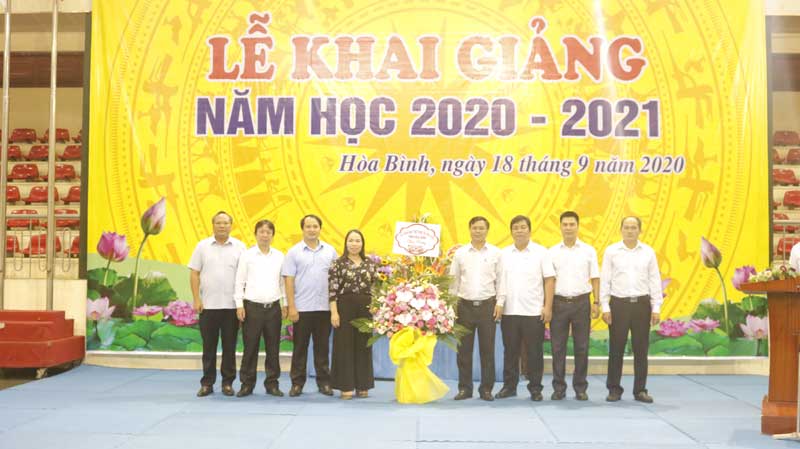 The leaders from the Department of Culture, Sports and Tourism are presenting flowers to the Management Board of the Gifted School for Sports Training and Competition.
In the academic year of 2019 - 2020, the whole country in general and the Gifted School for Sports Training and Competition in particular have been significantly influenced by Covid-19 epidemics. However, the quality of the school's training has been well maintained. The teaching and coaching work of the teachers and coaches have made a lot progress. Currently, the training for 14 athletes with high-achievement sports is being maintained. 88 students are being trained in 7 gifted sports classes. They include Bicycle, Athletics, Weightlifting, Boxing, Pencak Silat, Karate and Taekwondo. The results of the training of the athletic giftedness are as follows: There are 31 excellent students, 44 good students and 13 average students. Also, in the last school year, the school has recruited and trained 74 athletes to participate in 16 regional and national sports competitions, achieving 11 gold medals, 5 silver medals, 7 bronze medals.
There are 4 athletes recognized as the title of the National Master, 9 athletes got the title of Level 1, six athletes have been summoned to the national off-road bicycle team, in which 1 coach and 3 athletes will compete in the Youth Championship – the Asian Terrain Cycling Championship and the Bicycle content at SEA Games 30.
In the academic year of 2020-2021, the Gifted School for Sports Training and Competition continues to focus on improving the management, training, enrollment and training the sports with high achievements, maintaining thetraining athletes with high achievements, training students in 7 sports gifted classes, and preparing the conditions to advise the host organization of cycling in the competition program of SEA Games 31