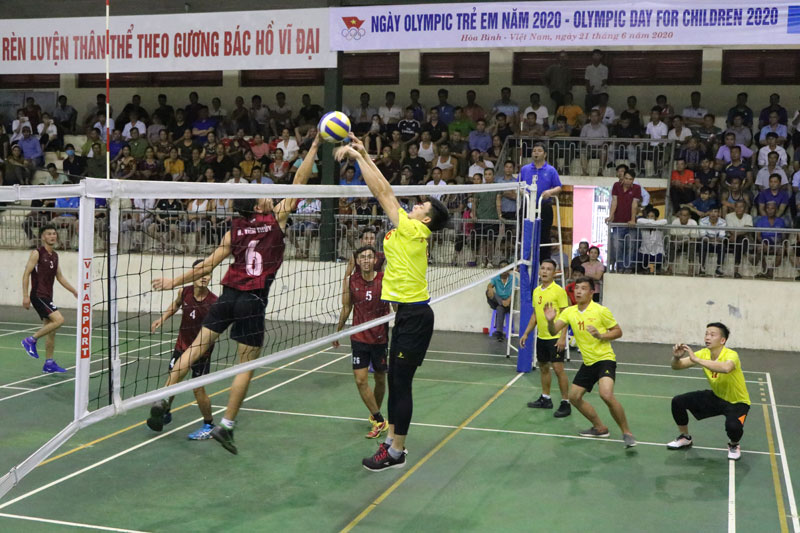 (HBO) - The provincial Farmers' Union and the Department of Culture, Sports and Tourism have cooperated to organize the 13th Traditional Farmers' Volleyball Tournament in 2020.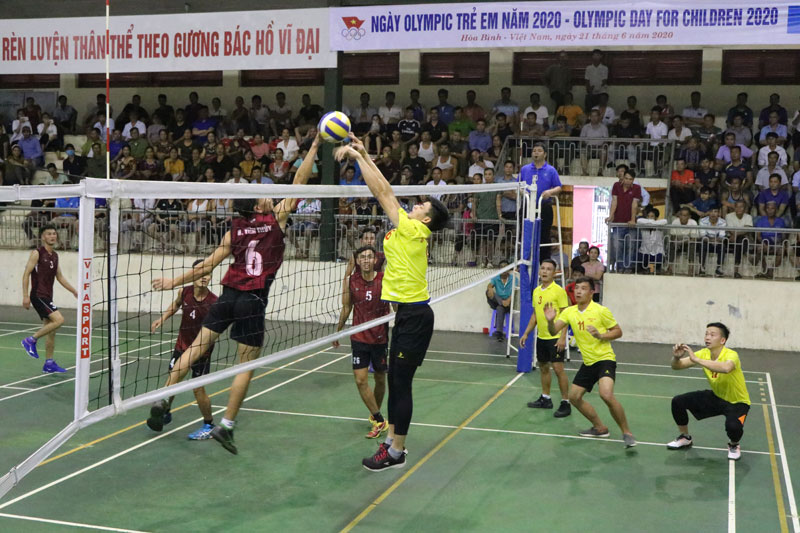 The exciting match between two men's volleyball teams from Yen Thuy district and Hoa Binh city.
There were more than 100 athletes from 10 men's volleyball teams of districts and the city participating in the tournament. This is a typical athlete force selected from the grassroots tournaments, representing the sport movement at all levels of the Farmers' Union in the province. The teams were split into 3 groups and competed for knockout. After 16 exciting matches, the Organizing Committee awarded trophies and medals to the teams with excellent achievements at the end of the tournament. The results are as follows: The first prize was awarded to Luong Son district, the second one was awarded to Lac Son district, the third prize was awarded to district Kim Boi and theencouragement prize was awarded to Cao Phong district, the style prize was awarded to Da Bac district and the movement prize was awarded to Tan Lac district.
The Provincial Traditional Farmers' Volleyball Tournament taking place once every 2 years is a practical sports ground to welcome the 17th Provincial Party Congress, the term 2020 - 2025, towards the 13th National Congress of the Party, celebrating the 90th anniversary of the establishment of the Vietnam Farmers Union (October 14, 1930 - October 14, 2020).