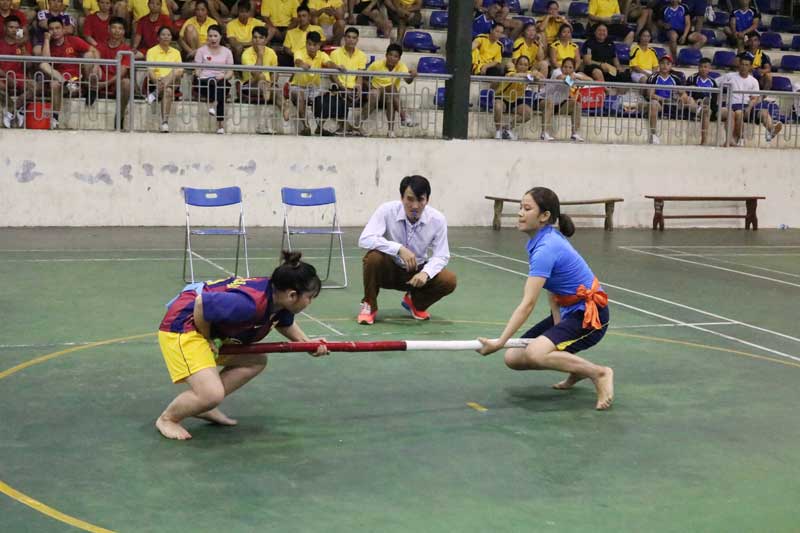 (HBO) - According to the review of the Department of Culture, Sports and Tourism, in 2019, there were 805 sports clubs at the grassroot level in the whole province. They include 64 stick pushing clubs, 60 shooting crossbow clubs and hundreds of the ethnic sports teams of the hamlets and residential areas. Tan Lac district is one of the bright spots in the movement of the national sports of the province.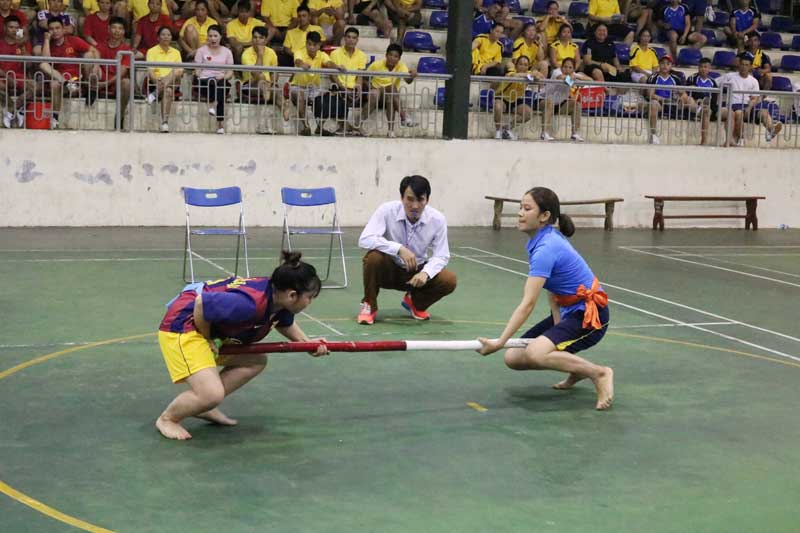 The athletes are competing in Hoa Binh province's Championship of crossbow shooting - tug of war - stick pushing in 2020.
Hoa Binh province's Championship of crossbow shooting - tug of war - stick pushing in 2020, in addition to the experienced faces there are young factors such as Luong Van Qua, Luong Thi Kieu, Bui Thi Hong, Dang Van Hung, who have achieved many achievements. Trying best to compete with high determination to win the gold medal in stick pushing, Mr. Dang Van Hung (Da Bac) says: "Being passionate about stick pushing for many years, I am very excited and satisfied with the achievements that I have achieved This achievement is worth my efforts and determination. This achievement is also the motivation and strength for me to try my best and compete to achieve higher results in the future".
In the coming time, in order to conserve, preserve and develop the ethnic sports more effectively, the localities in the province need to promote the integration of the exchanges and competitions of the ethnic sports so that it helps creat the beauties in the daily life of the people. At the same time it actively helps to teach the younger generation, enhancing the discovery and selection of the young and promising talents, maintaining and replicating the ethnic sports clubs throughout the localities ... Thereby, it helps not only improve health and physical strength, meeting the people's needs for physical training, but it also contributes to preserving the traditional cultural beauty of the nation.
With outstanding results, the won national sports medals, it can be said that in recent years, the conservation, the preservation and the development of the ethnic sports has been paid attention to and invested in the right direction and efficiency. This is also a solid foundation for the province to promote its strengths, improve its position and encourage the people to preserve the traditional cultural beauty, the cultural identity values of the nation, as well as improve the health, strengthen solidarity, repel social evils and build a cultural life in the residential areas.