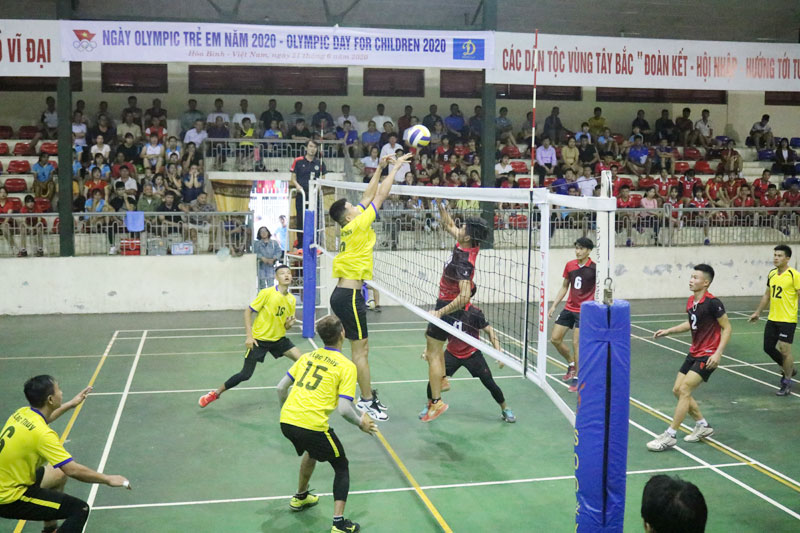 (HBO) - The Department of Culture, Sports and Tourism held the Provincial Volleyball Championship in 2020, celebrating the success of the 17th Provincial Party Congress, term 2020 - 2025, towards the 13th National Congress of the Party.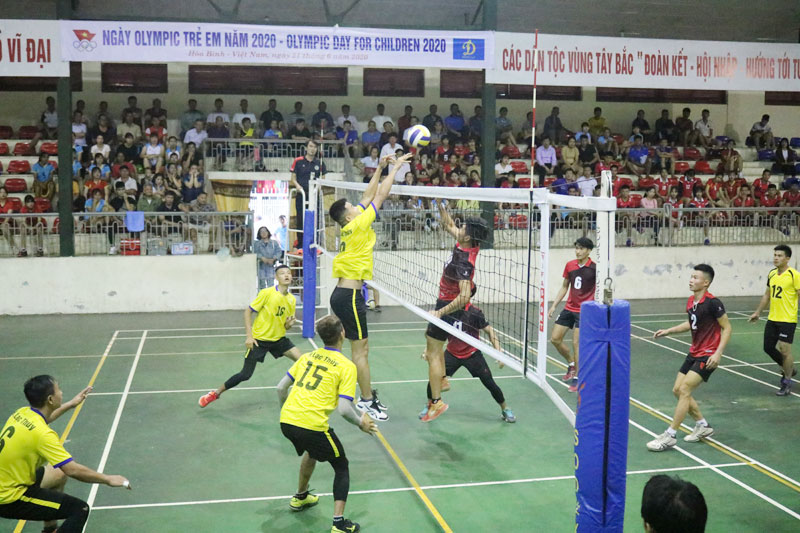 The match between two male volleyball teams from Lac Thuy district (in yellow shirts) and Lac Son district (in red shirts).
There were180 athletes from 8 male and 7 female teams from 10 districts and the city taking part in this year's tournament. The athletes competed to get 2 sets of medals.
The Volleyball Championship has become the annual traditional sports competition of the province. The tournament is to promote the movement of sports and physical training, improve the health of the local people, and it is also the opportunity for the athletes to compete, exchange, learn from experience, at the same time it helps to the find out and select outstanding athletes so that they can participate in training and competing in a number of regional and national sports tournaments.
Right after the opening ceremony, the first match between two male volleyball teams from Lac Thuy and Lac Son districts took place.