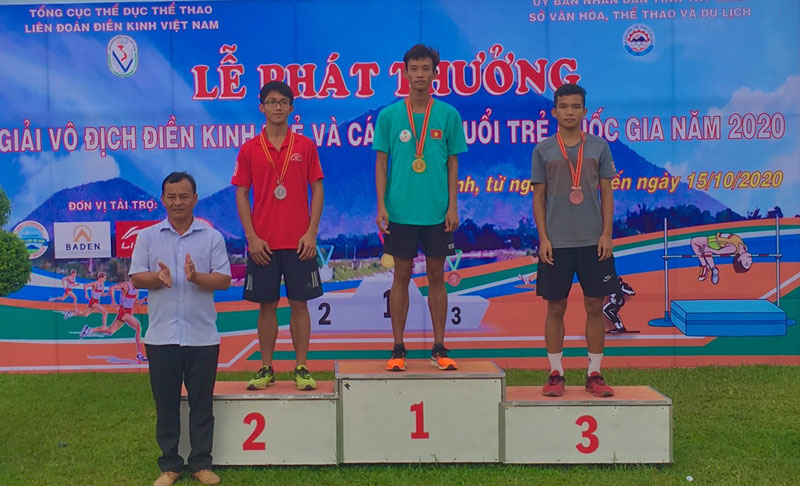 (HBO) - From October 5-15, at the Sports Training and Competition Center of Tay Ninh province, the Vietnam Athletics Federation coordinated with Tay Ninh Department of Culture, Sports and Tourism to organize the National Junior Championships in Athletics and Youths in 2020.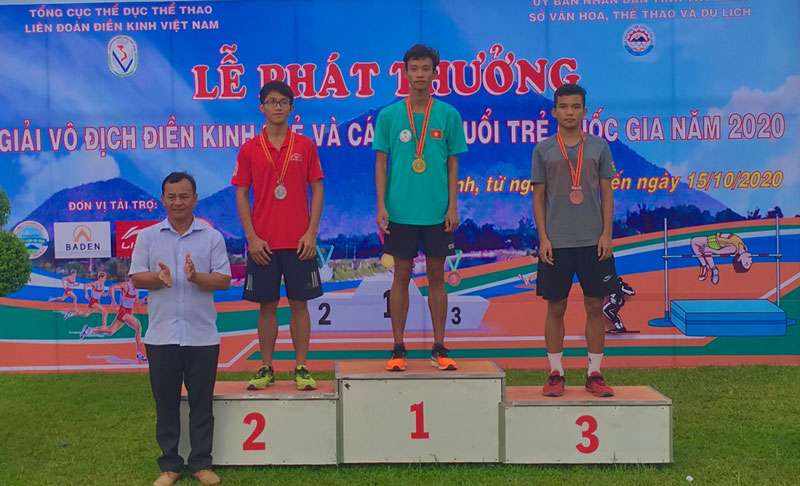 The athlete, Xa Thanh Son, (Hoa Binh) is on the podium to receive a bronze medal for the content of 800m running for men aged U18.
There were over 1,000 athletes and coaches from 59 provinces, cities and branches nationwide attending the tournament. The athletes competed in 141 medal sets, with the following contents: running, jumping, throwing for 4 ages including U20 (2001 - 2002), U18 (2003 - 2004), U16 (2005 - 2006), U14 (2007 - 2008). In addition, the athletes competed in 30 relay events for men and women.
Hoa Binh province has a total of 12 athletes and coaches participating in the tournament, competing in the running and thrusting content. The final achievement is that our province won a total of 5 medals of all kinds, including 1 gold medal, 1 silver medal and 3 bronze medals. Specifically, in the content of throwing javelin, Bui Duy Thanh won a gold medal, Bui Van Minh won a bronze medal, in the content of pitching, Bui Trung Thanh won a gold medal, in the running content, Xa Thanh Son and Bui Thi Luong won bronze medals.