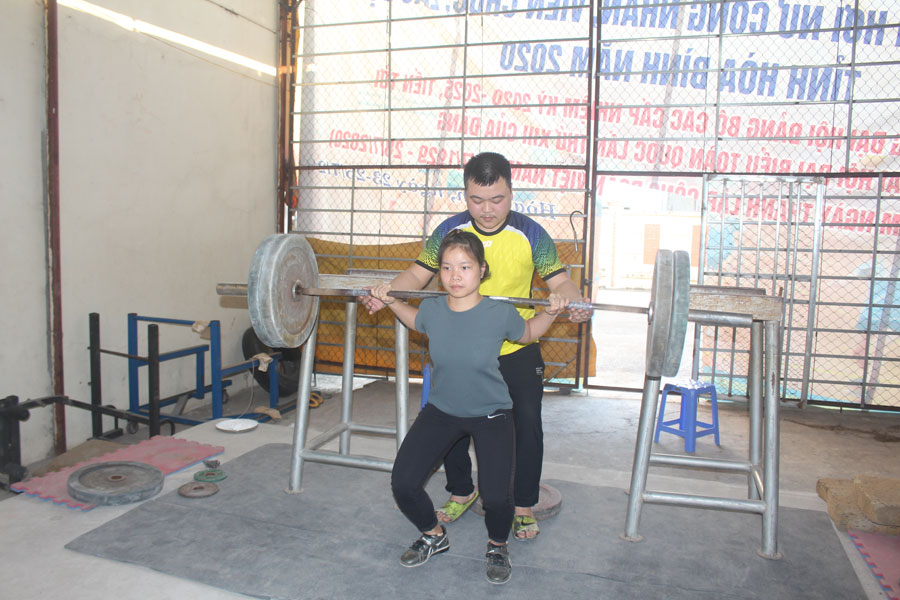 (HBO) - Having been officially put into practice since 2013, there were only 1 teacher and 5 students in the gifted weightlifting class in the early days. With the initial difficulties and obstacles, the teacher and the students of the weightlifting class have overcome together, and they have gradually been asserting their talents with the typical faces like Bui Thi Luyen, Bui Hoang Son.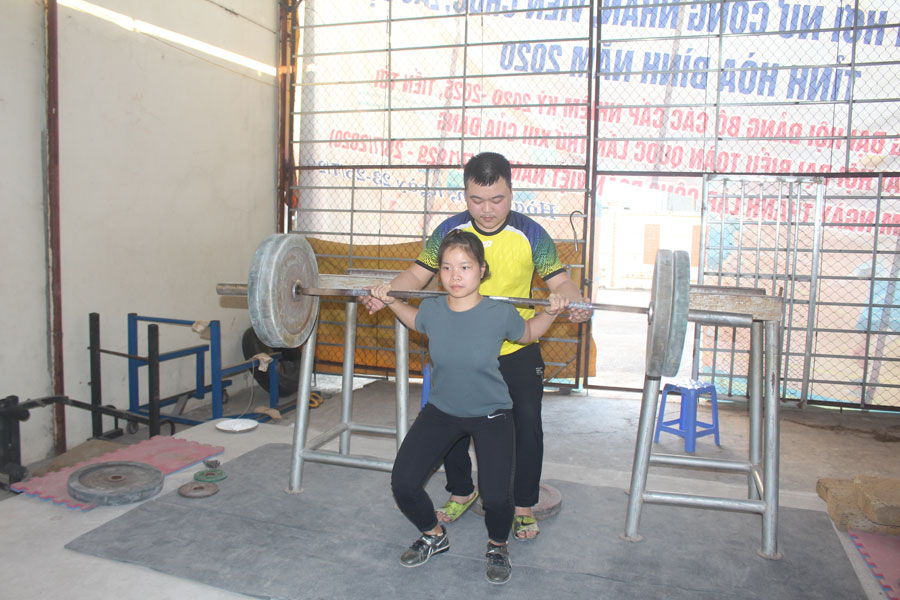 A practice session of the gifted weightlifting students from the provincial Gifted School for sports training and competition.
At the National Young Weightlifting Championship in 2018 organized by the Vietnam Weightlifting Federation in coordination with Hai Phong Department of Culture and Sports, Hoa Binh weightlifting team joined a lineup of 4 athletes to compete in 4 events, and they on 2 bronze medals by Bui Thi Luyen in the content of jerked and general weight class below 53 kg, exceeding the set target, which was 1 bronze medal.
Currently, there are 11 students in the gifted class with 2 teachers who directly teach them. In recent years, the teachers and the students have made great efforts to overcome the difficulties and challenges to make progress. At the National Young Weightlifting Championship in 2020, there were 2 coaches and 4 athletes from Hoa Binh team attending. The only female athlete. Ms. Bui Thi Phuong, won the gold medal for the female weight class of 59kg for the age of 15-16 with a winning record of jerked 69 kg and the athlete Bach Quoc Tuan won the bronze medal for the male weight class off 73kg for the age of 15-16 with a record of pushing 117 kg.
In the coming time, in addition to promoting the capacities and qualifications of existing key players, Hoa Binh weightlifting will focus on recruiting, training and coaching new talented and promising faces. The achievement of one gold medal and one bronze medal won in 2020, marking a new milestone, the hope for a further step in the future of Hoa Binh weightlifting.