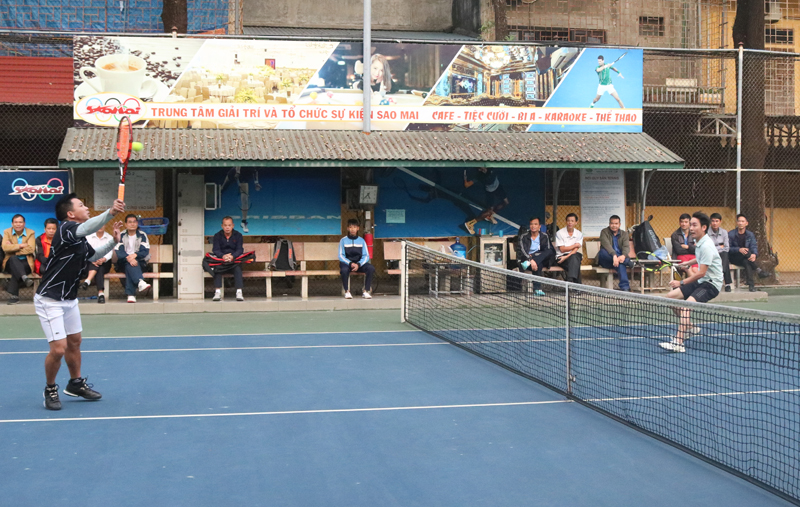 (HBO) - At the tennis court of Sao Mai Entertainment Center, the Provincial Tennis Federation in collaboration with the Department of Culture, Sports and Tourism held the Provincial Tennis Championship in 2020.
There were more than 80 athletes, who are the excellent players representing 16 clubs of the Provincial Tennis Federation, participating in the championship. They competed in 6 contents including Men's Doubles for the age of no more than 35, Men's Doubles for the age of 36 - 42, Men's Doubles for the age of 43 - 48, Men's Doubles for the age of 49 - 55, Men's Doubles for the age of 56 years and older and women's doubles.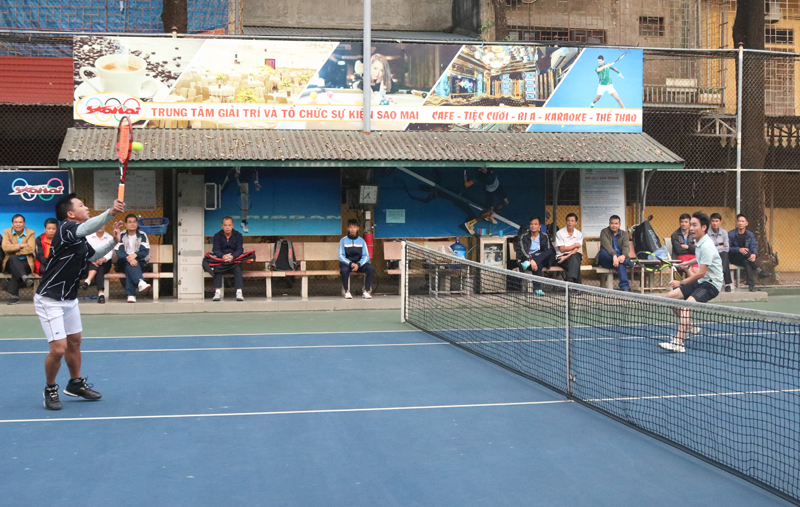 Right after the opening ceremony, the match of two male couples from Hoa Binh Lottery Club and Da Bac District took place.
After more than one day of competition with the spirit of effort and determination, the athletes have devoted good plays and exciting matches to the audience.
The results are as follows: The Organizing Committee has awarded the first, the second and the third prizes for the athletes competing in the events.