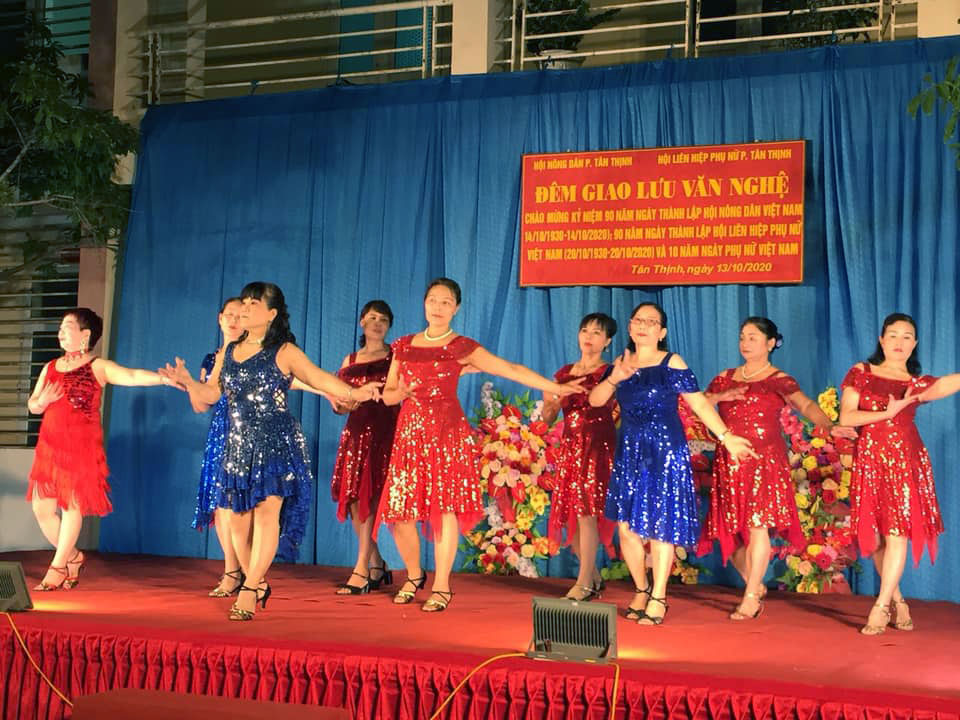 (HBO) - In recent times, fitness dancing dancing has been more and more popular because of its suitability, as well as the positive effects this sport brings. On the background of the exciting and joyful music, it not only helps improve the health, but it is also a funny and healthy playground strengthening the morale for middle and elderly people.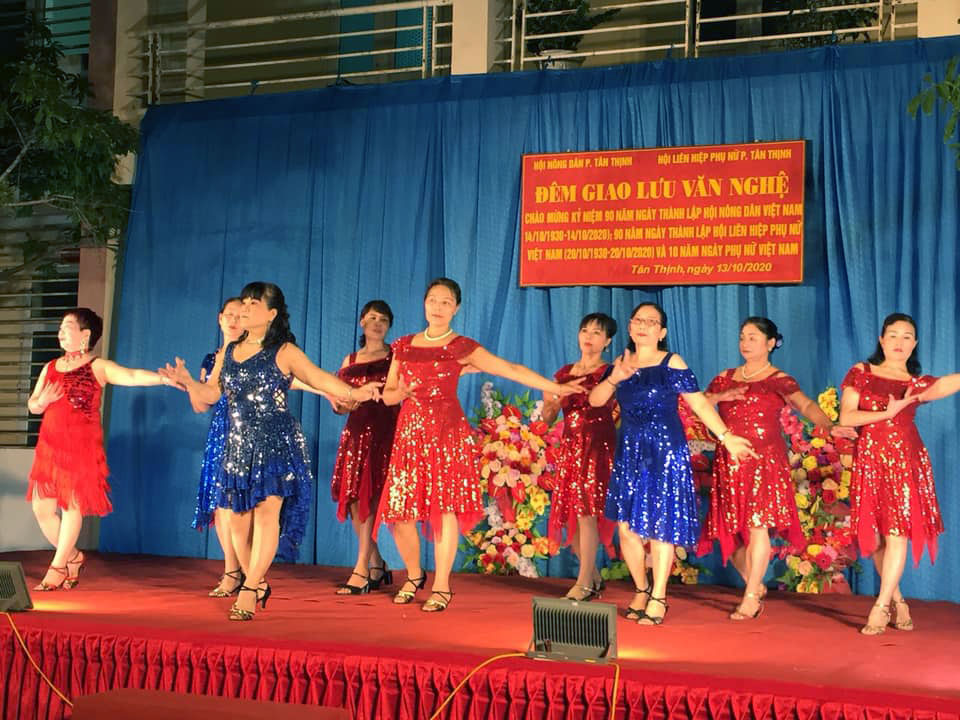 Hoa Mau Don Dancing Club, Tan Thinh Ward (Hoa Binh City) are performing at the cultural exchange night co-organized by the Farmers' Union and the Women's Union of the ward.
After nearly 4 years of establishment, Hoa Mau Don dancing club in Tan Thinh ward (Hoa Binh city) has attracted more than 30 members to participate regularly and actively. The club is a gathering place for the individuals who are passionate about dancing, aged 40-60, and the oldest member is nearly 80 years old. Although they mainly practice sports and communication dancing, most of the club's exercises are simplified, the movements tend to be gentle, flexible, and non-dangerous and suitable for health conditions of each member.
The Women's Union in Yen Tri commune (Yen Thuy) currently has 12 dancing clubs, with more than 200 members, and 2 models of clubs have been attracting 21 elderly members to participate regularly. The middle-aged members love exercises with vigorous movements, while older members favor gentle fitness dancing. In particular, the Ao Dai co-dance has attracted 400 members to participate in the performance. The club manager often consults to suitable exercises and movements to teach other members.
Ms. Pham Thi Nhung, the Chairwoman of the Women's Union of Yen Tri commune, says: "Exercises are frequently changed, diversified to avoid boredom. Since its establishment, we have received many positive feedbacks from the members, everyone's health, fitness, and spirit have been gradually improved. In addition to the practice time, in the free time the people freely share sad and happy stories in life. Thereby, the members have become more attached, united, and they have together made the club more and more develop. Now, the club has become a funny, healthy and useful playground for many members."
Although it is not as popular as some other sports such as volleyball, soccer, badminton ..., with the positive and practical benefits, in the coming time, fitness dancing will increasingly attract more and more people to participate and it will become an ideal sport, a funny and healthy playground for the middle and the elderly.