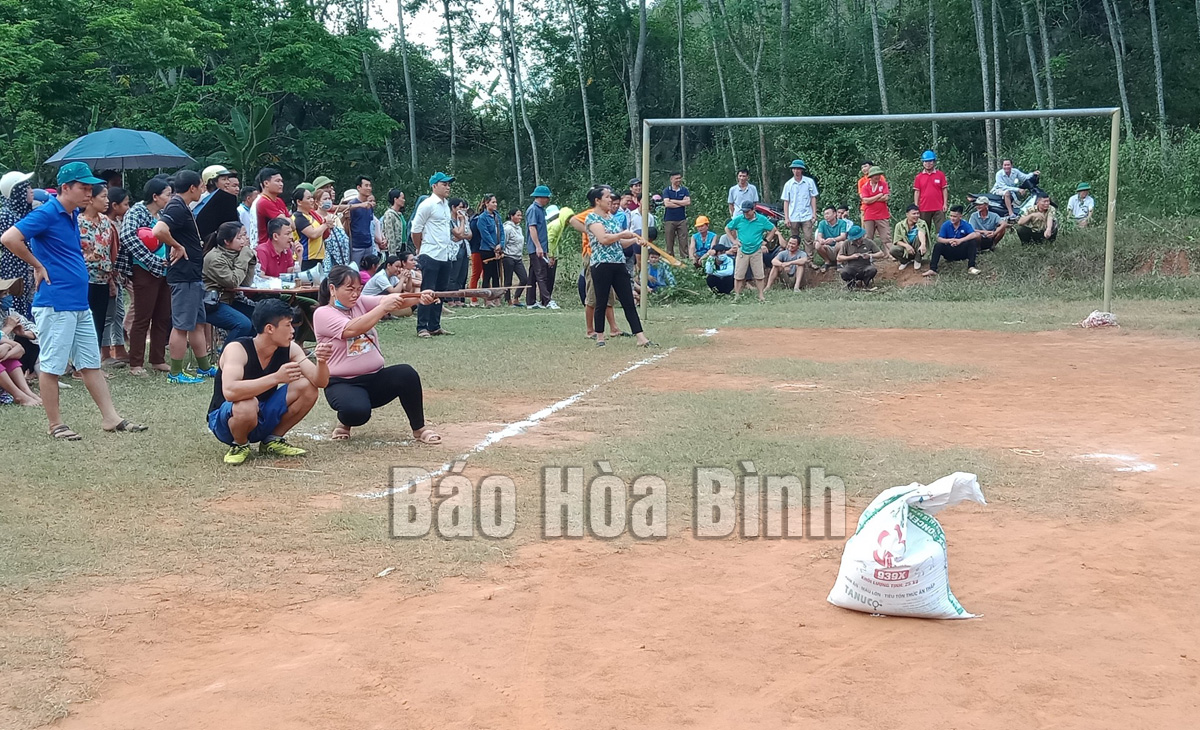 (HBO) – After a halt caused by the COVID-19, many communes and townships of Mai Chau district held sport meets at the grassroots level. The district is working to organise the event at the district level by June and prepare a list of athletes competing at the seventh provincial sport meet slated for the third quarter of 2022.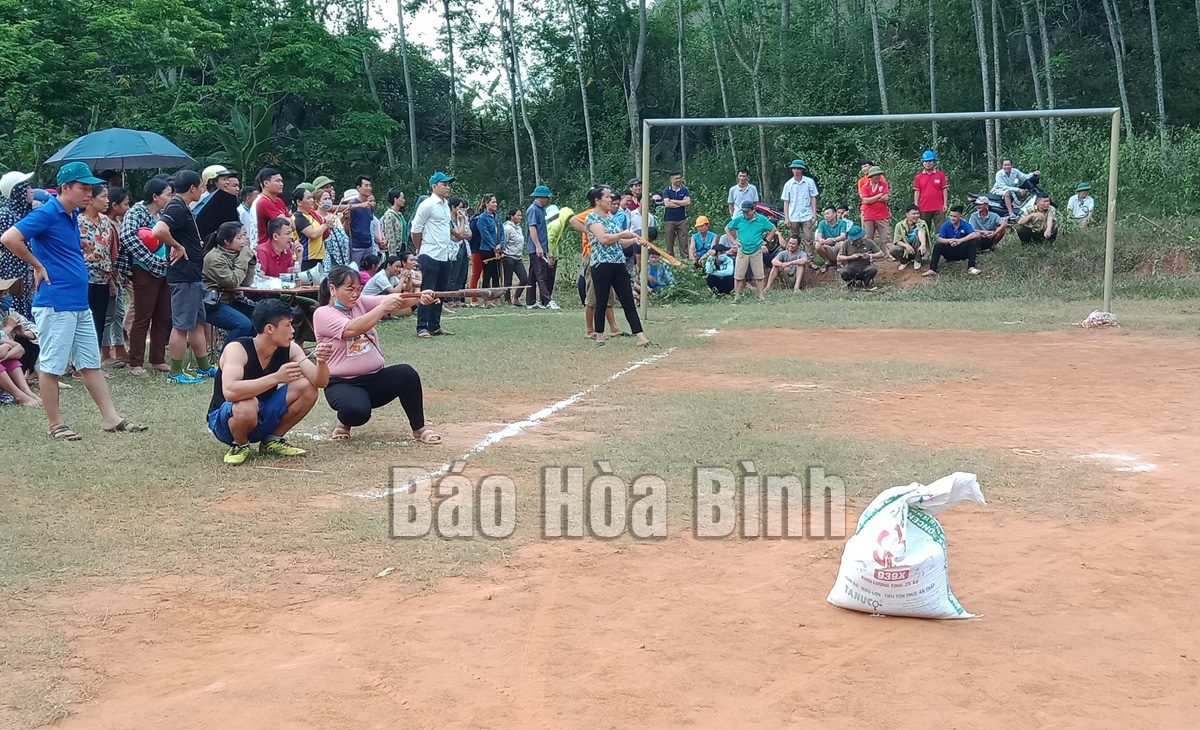 Athletes compete at the sport meet in Xam Khoe commune (Mai Chau district).
Deputy director of the district's culture, sports and information Ha Cong Ui said sport meets at at communes, townships and the district were initially slated by Q3 2021. However, COVID-19 impacts forced the suspension of all sporting activities, including the sport meet.
As of the end of 2021, only one game of the district's event took place and six out of the 16 communes had their sport meets held.
Last month, the district requested communes and townships to resume sporting activities and sport meets by the second quarter of the year.
Mai Chau is set to host table tennis in April and traditional sports in early May.
The eight sport meet of Mai Chau district will consist of 10 sports. Host localities still pay due heed to COVID-19 prevention and control measures, building plans to organise the events either in the new normal or complex developments of the pandemic.
Athletes must receive at least two doses of COVID-19 vaccines and adhere to preventive measures so as to ensure the events' success while preparations have been accelerated.
The events are to evaluate the development of sporting activities among the people, armed forces, cadres, civil workers along with physical education in schools, and call on people to respond to the "All people take exercises following the example of great Uncle Ho" campaign.