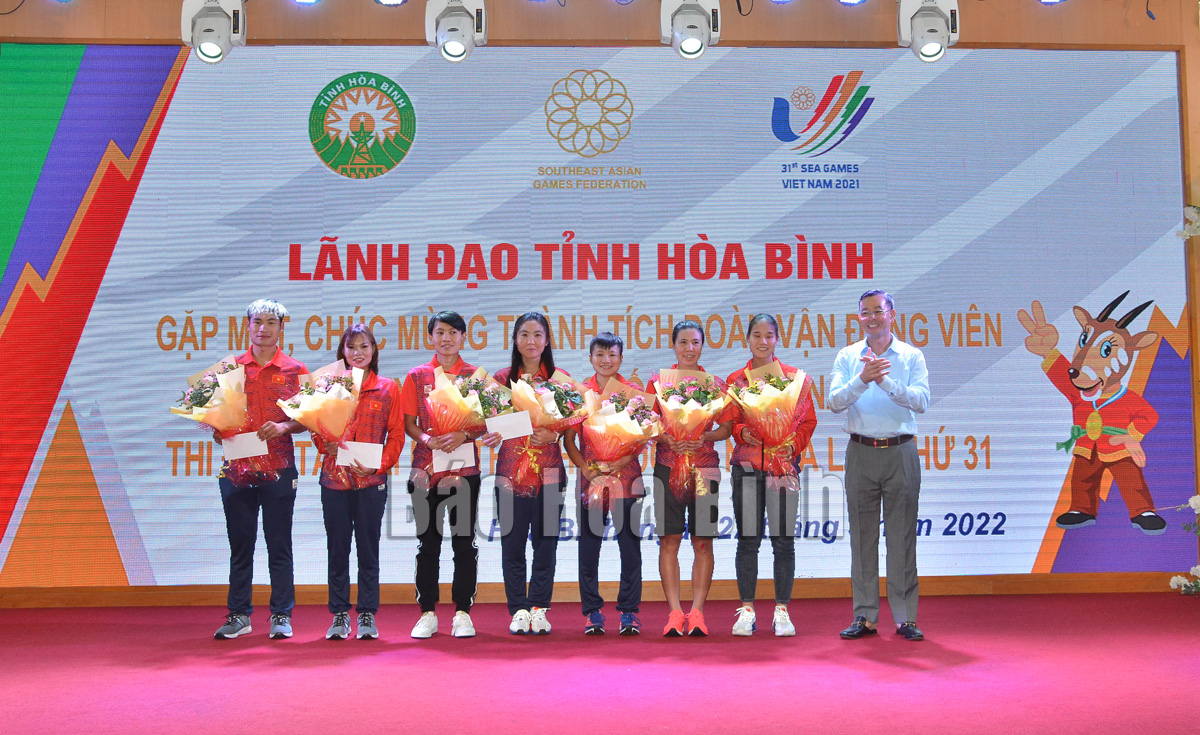 (HBO) – Dato Amarjit Singh Gill, Vice President of Asian Cycling Federation, has said that the cycling event at the 31 Southeast Asian Games (SEA Games 31) had been successfully organised by Hoa Binh province - the host of the competition.
The enthusiasm of the province's cheering fans has contributed to its success, Gill said.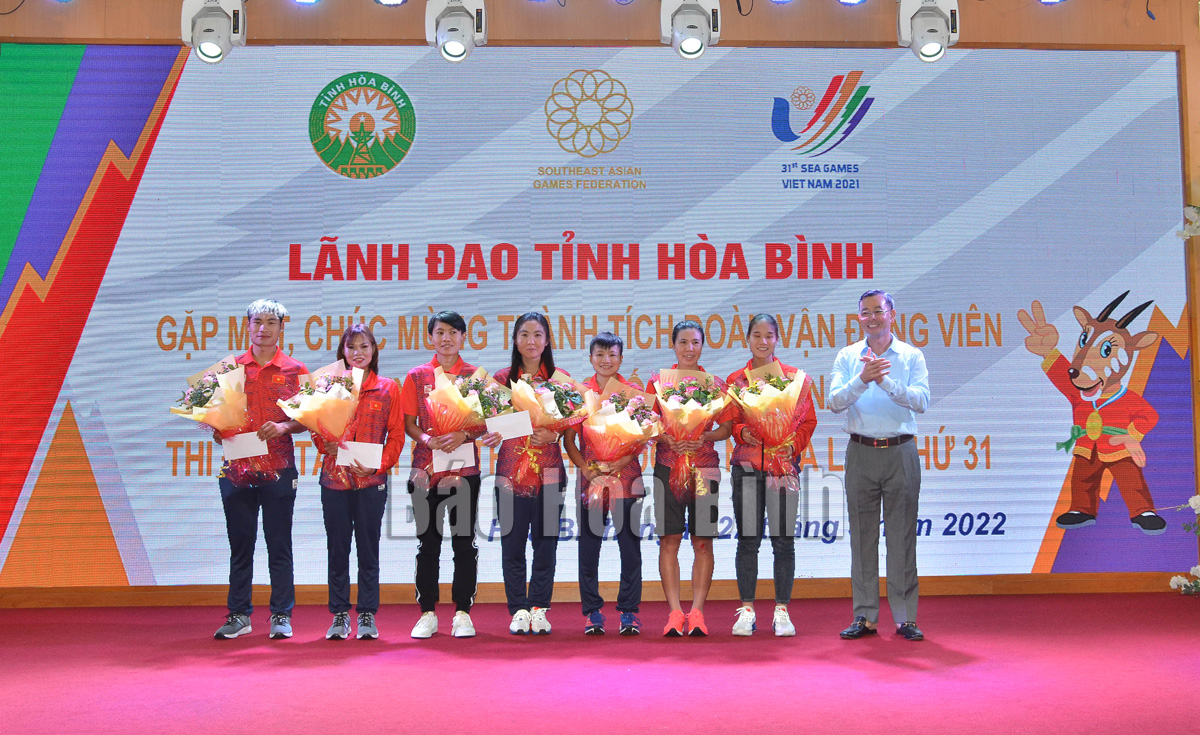 Leaders of Hoa Binh province give gifts to athletes of the Vietnamese cycling team.
Although it was raining, a lot of fans came to the competition venue to cheer for not only Vietnamese athletes but also those from other countries, he said, adding that it helped create a noble sports spirit.
This feeling is also shared by other foreign delegates including athlete Priatna Delia Ayustrina of the Indonesian team.
Priatna, who won a gold medal in the women's downhill biking event, said the athletes received support from the local organising board in arranging accommodation, adding that the staff at hotels where they stayed were very helpful.
In addition to meals that are suitable for athletes' nutrition, athletes can use many services at the hotels, such as gym, sauna and swimming pool which are very good for them to recover after training, she said.
Mohd Basri Siti Natasha, one of the youngest members of the Malaysian cycling team, said she felt nervous as this was the first time she took part in a regional sports event. However, what surprised Mohd most was that as soon as she finished her competition, many fans at the competition venue applauded enthusiastically. Some local residents even wanted to make acquaintance and took photos with her.
"People here are really friendly. They wave and smile to an athlete when he or she arrives at the competition venue regardless of his or her nationality," she said, adding that it created a great atmosphere and helped them play better.
As for Fanani Zaenal, a member of the Indonesian team, he was impressed by the fans beating their drums to cheer for the cyclistsduring the days of competition in Hoa Binh.
Fanani participated in the men's cross-country mountain biking event with a distance of 18km. The road was long with many steep bends, especially when it was raining, he recalled, adding that it was quite slippery.
A lot of local residents stood along both sides of the road to give encouragement to the event's participants and they carried a lot of red flags with yellow stars. Indeed, Fanani felt some pressure when he saw that scene. However, fans cheered for not only Vietnamese cyclists but also from other countries which made athletes like him feel very happy and respectful.
Good impression of a friendly Hoa Binh is also a common feeling of foreign athletes competing in the cycling event. The province organized many activities to welcome the Games' delegates including holding a warm reception for athletes participating in the tournament and a "highland market" with unique cultural features, aiming to introduce its specialties as well as offering free tours for them.
The 31st SEA Games has officially closed with Vietnam ranked first in the medal standings. Both international and domestic public opinions consider it as a tournament full of records and warm people. Sharing about the organisation of the event in Hoa Binh, Bui Thi Niem, Director of the provincial Department of Culture, Sports and Tourism, deputy head of the local organising committee said that despite facing difficulties and urgency due to the negative impact of the COVID-19 pandemic, the province has tried its best to make the tournament a success./.