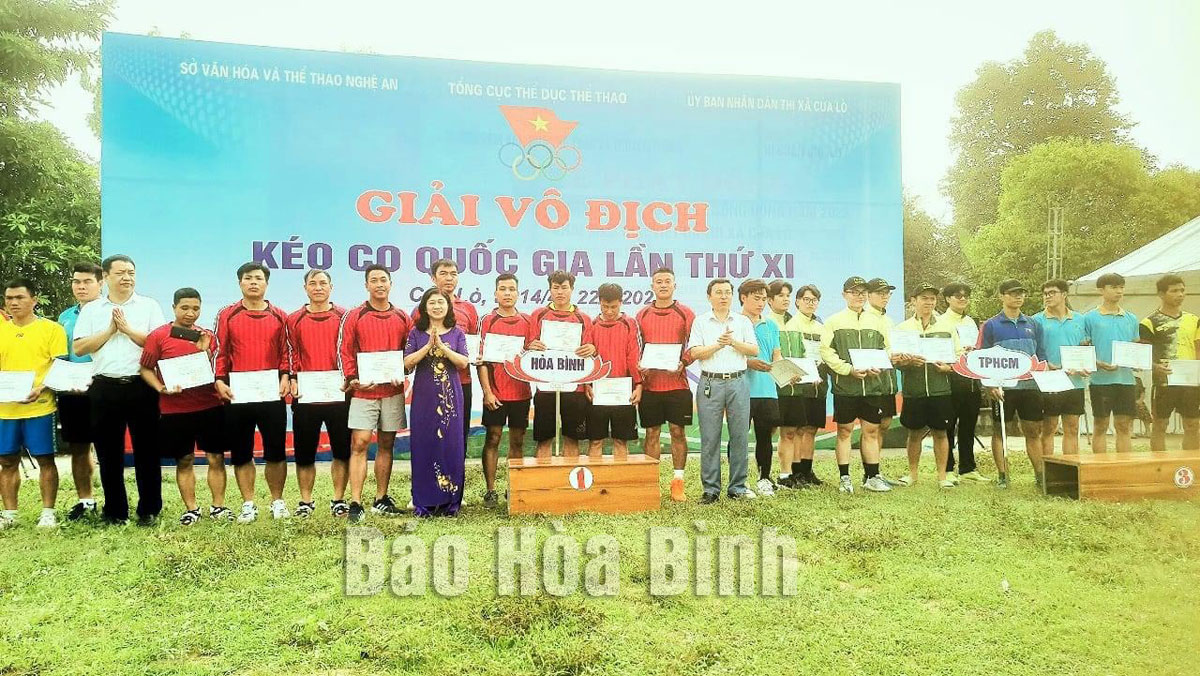 (HBO) - From April 4 to 22, at the Sports Stadium in Cua Lo town (Nghe An), the General Department of Physical Training and Sports, the Department of Culture, Sports and Tourism of Nghe An, the People's Committee of Cua Lo town jointly organized the the 17th National Championship of stick pushing and the XI National Chapionship of tug of war in 2023. This is a tournament in the national competition system held annually.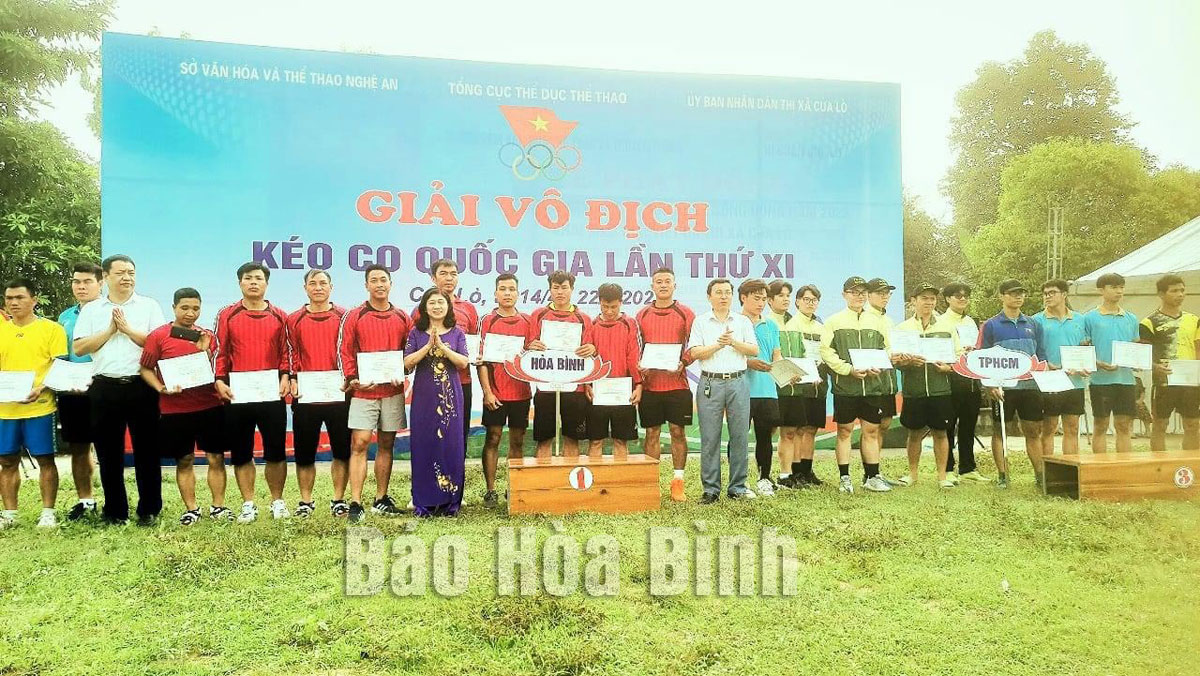 Hoa Binh Sports Delegation has won 2 gold medals in tug of war.
There is the participation of more than 300 athletes in stick pushing and over 400 athletes in tug of war from 19 provinces and cities across the country.
Participating in the competition, Hoa Binh province's sports delegation has 9 athletes and 1 coach. As a result, the provincial sports delegation has won 2 gold medals, 1 silver medal and 4 bronze medals. Specifically, in stick pushing, the athlete Dinh Van Bay won a silver medal in the men's 80kg weight category; 2 bronze medals belonged to Bui Van Nam in the men's 63kg weight class and Dinh Thanh Van in the men's 90kg weight class.
In tug of war, they have won 2 gold medals in the following categories: 600kg weight class for men's outdoor team, 300kg weight class for indoor men's team (4 athletes); 2 bronze medals in the following events: 280kg weight class for men's indoor team, 600kg weight class for indoor men's team.