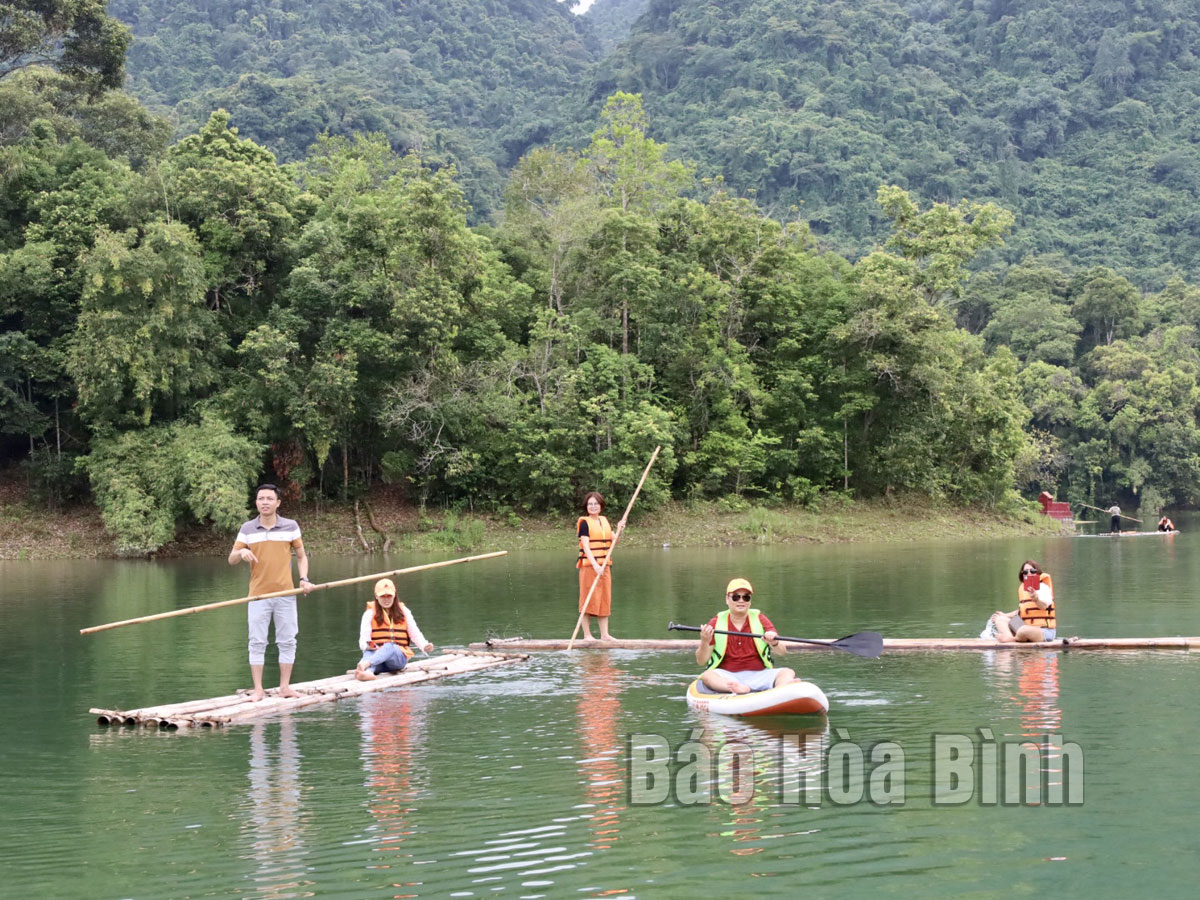 (HBO) - The Department of Culture, Sports and Tourism of Hoa Binh province organised a programme to explore new tours and destinations in Tan Lac district from August 25 -27.
The programme saw the participation of tourism product development experts, representatives from Hanoi UNESCO Travel Club, the Vietnam Society of Travel Agents (VISTA), the Hanoi Travel Association, 30 travel agencies in and outside the locality, and those from media agencies.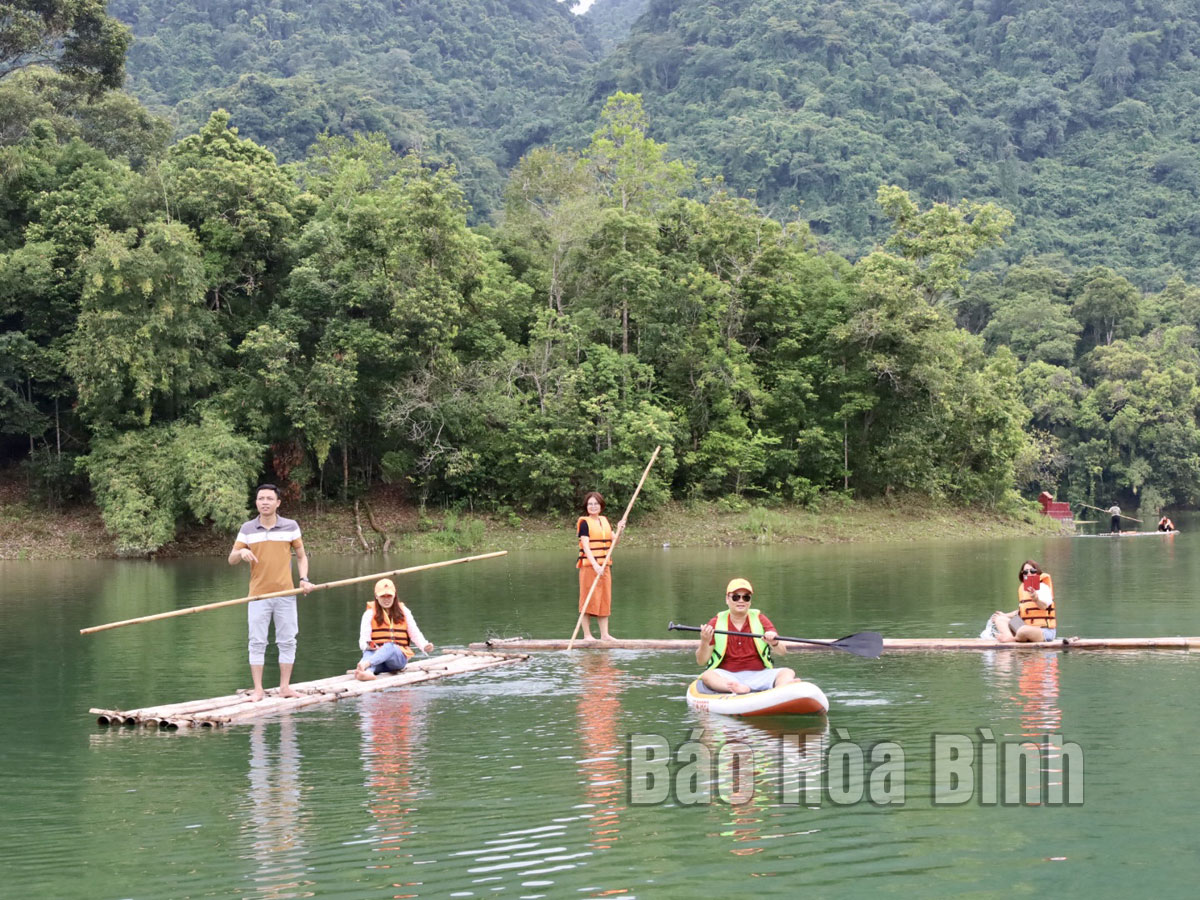 Delegates experience bamboo rafting on U Ta Dam, Nhan My commune (Tan Lac district)
Tan Lac district boasts many beautiful and pristine landscapes, magnificent sceneries along serene rural scenes. The land also possesses numerous valuable tangible cultural heritage.
During the field trip, the delegation visited and experienced bamboo rafting on U Ta Dam, and explored the provincial-level scenic spot Trang Waterfall in Nhan My commune; visited Thung Waterfall in Quyet Chien commune; joined a hiking journey along U Bo Hill - Ao Mo to a community tourism site in Chien hamlet; and experienced a trekking trip to discover Nam Son Cave in Van Son commune.
Delegates said that these routes and spots hold great potential to attract both international and domestic visitors.
They recommended that local authorities pay attention to developing resort tourism integrated with experiential and adventure tourism, addressing weaknesses in internal and interregional transportation connectivity and accommodation infrastructure, improving the quality of tourism services, and promoting traditional culture identifies to attract more holiday-makers.
Travel clubs will continue to provide support for the locality in promoting and introducing tourism products, especially new routes and spots, towards developing three highland communes in Tan Lac district into provincial-level tourist destinations by 2030.