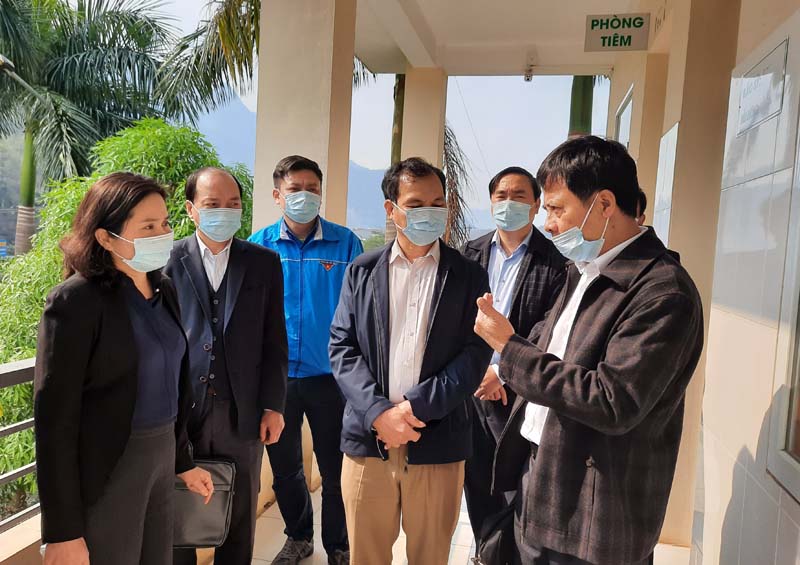 (HBO) - The district's steering committee for COVID-19 prevention and control has kept in mind the motto "Fighting epidemic like fighting enemy" and made efforts to help people avoid panic attacks and remain alert at the same time.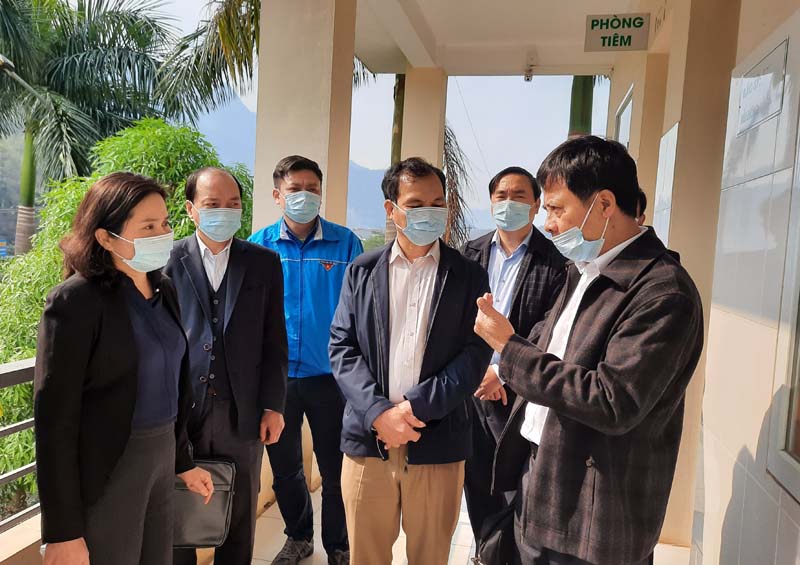 Members of the provincial steering committee for COVID-19 prevention and control inspect quarantine areas marked off in response to the epidemic in Mai Chau district.
District authorities immediately sent notices and communication materials to relevant agencies after receiving them from their superior so they can be disseminated to people via different forms of media, such as radio and social media (Youtube).
Mai Chau is home to a total of 148 tourist lodging facilities and seven community-based tourism spots. Last year, it welcomed about 375,000 visitors, including 165,000 foreigners. Foreign tourists to the district mainly came from Germany, France, Belgium, Singapore, Indonesia, Thailand, China and the Republic of Korea; many of which are COVID-19-hit. That is why district authorities have paid special attention to preventing the outbreak of the new coronavirus.
No case has been confirmed in Mai Chau so far.
Deputy chief of the district's police Vi Van Hieu said the local force have checked and kept records of visitors in and out the district as well as the local returnees from overseas. It has also coordinated with the provincial police to set a tighter management of the cyberspace in order to deal with fake news about the epidemic.
Doctor Pham Van Cuong, director of the district's medical centre, said authorities have strengthened preparedness for the outbreak. Two quick response forces and 25 treatment teams have been established if the outbreak occurs, he said, adding that these teams have been on day and night shifts.
The centre has also prepared a 22-bed zone for screening and quarantine of inspected cases at its department for tropical diseases. It has made sure medicines, medical supplies and equipment are in stock for any emergency and two special treatment teams, consisting eight people, set up.
Additionally, the centre has provided its medical workers at commune and township levels with training and instructions about how to properly treat and quarantine suspected cases. It has disinfected schools, medical stations, the district stadium and similar places to ensure safety for the locals and tourists./.