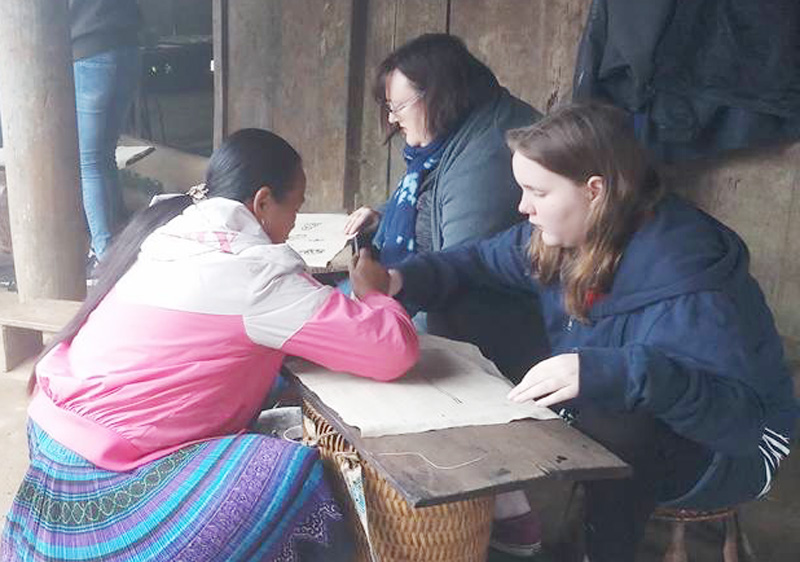 (HBO) - Being a mountainous province with a lot of different ethnic minorities, Hoa Binh has a diverse and rich cultural identity of the Muong, Thai, Tay, Dao and Mong ethnic people, which has been kept in many hamlets and villages. Hoa Binh is also the cradle of the famous "Hoa Binh culture", the home of the epic "Laying the land, laying water" with 41 cultural and historical relics, which have been ranked at the national level, 58 provincial-level relics and many folk festivals of the ethnic groups...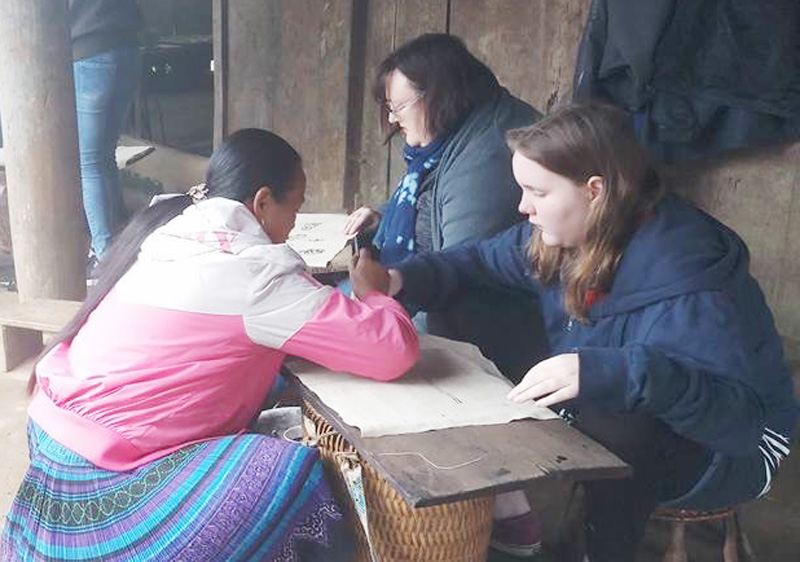 The community tourism has grown rapidly and mostly concentrated in Mai Chau district.
Additionally, it is a majestic natural landscape with many beautiful caves, nature reserves with diverse ecosystems, animals and plants. Hoa Binh lake is charming and rich in potential for community tourism development.
In the period of 2015 - 2019, the community tourism has grown rapidly and mostly concentrated in Mai Chau district with 7 points of community tourism with high quality. They include Lac village in Chieng Chau commune, Buoc village in Tat Khe commune, Van village, Pom Coong in Mai Chau town, Cha Lang village in Mai Hich commune, Pa Co village in Pa Co commune, Hang Kia village in Hang Kia commune. In Lac Son district there are Mu village in Tu Do commune and Ngoc Son - Ngo Luong Luong nature reserve.
In Da Bac district there are Ke village in Hien Luong commune, a community tourism site in Da Bia, Mo He - Tien Phong commune, Sung village - Cao Son commune. In Cao Phong district there are Giang Mo village - Binh Thanh commune, Tien village - Thung Nai commune. In Tan Lac district there are Ngoi village - Suoi Hoa commune, Luy Ai - Phong Phu commune, Chien commune - Van Son commune, Buoi village - Phu Cuong commune...
Currently, in addition to the accommodation service, other catering services such as performing arts, manufacturing, supplying brocade products, souvenirs, renting boats, rafts, bicycles, instruction, explanation and introduction of the village to visitors, learning about the historical traditions, culture, people's life, participating in folk games have been exploited by the points of the community tourism.
International visitors coming to the sites of community tourism account for a high proportion, mainly focusing on the beginning of the year, the end of the year, the time of weekends, holidays, study and research. In the period of 2015-2019, the number of visitors to the points of community tourism in Hoa Binh accounted for an average of 13.9% compared to the total number of tourists in the province.
By 2019, the points of community tourism had welcomed 471,000 turns of visitors coming to explore and experience the indigenous culture of the ethnic communities, which increased by 180,000 turns compared to that of 2015. In which, there were 243,000 turns of international visitors and the guest markets are mainly from France, Australia, Germany, Netherlands, Spain.
The products in community tourism are self-made by people, providing direct benefits on the basis of the cultural identity and natural resources, of which the identity is a decisive factor. In other words, the "soul" of the destination of community tourism is culture. In the province, there are a number of highly-rated points of community tourism. There are 4 points having been received Asean homestay awards and affirming the brand of "An attractive and friendly destination". They include Lac village, Cha Lang village (Mai Chau), the Community tourism area in Da Bia (Da Bac), Mu village (Lac Son).