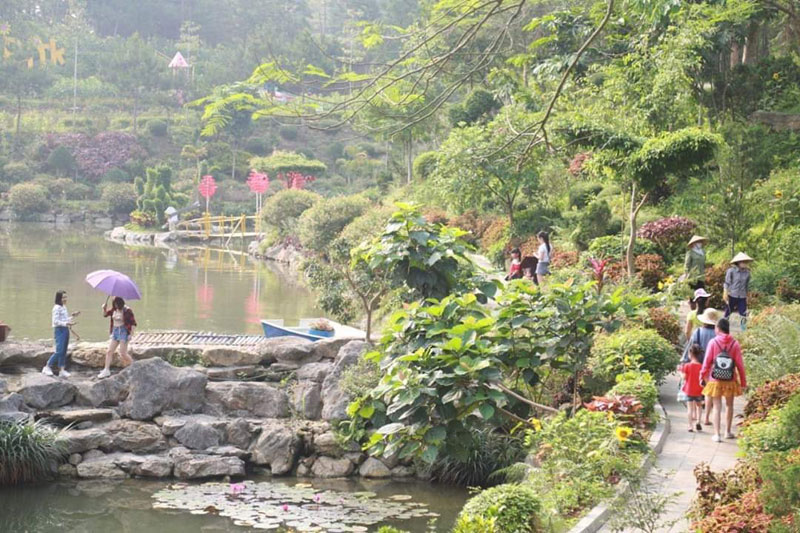 (HBO) – Cao Phong district in Hoa Binh province have welcomed a large number of tourists since the National Reunification (April 30) and May Day holidays. The locality welcomed 114,598 holidaymakers in the first four months of this year, including 92 foreigners, raking in 19.3 billion VND.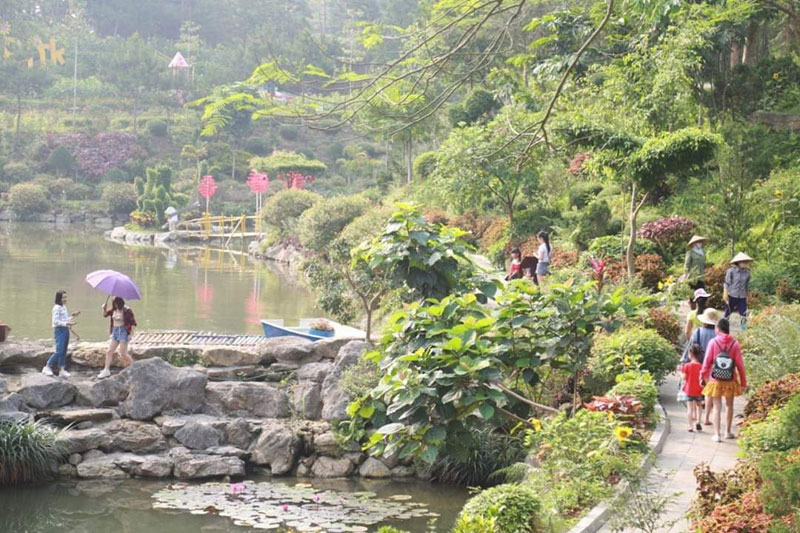 The heritage park dedicated to Vietnamese scientists in Tieng hamlet, Bac Phong commune, Cao Phong district, attracts large crowds of visitors during the National Reunification and May Day holidays.
Dubbed as "Ha Long Bay on land" with islands in the Da River, Thung Nai is famous for its natural beauty. This early summer time is favourable for boat ride on the lake, which, together fresh air, make visitors relax during holidays or weekends.
Muong Giang Mo hamlet in Binh Thanh commune, a community-based tourism model located at the foot of Mo Mount, is a must-see destination of the Binh Thanh-Thung Nai-Da River tour. The preserved traditions have created attractiveness for the hamlet to both domestic and foreign arrivals.
Built in late 2016, the heritage park dedicated to Vietnamese scientists (Heritist Park) in Tieng hamlet, Bac Phong commune, offers interesting experiences to tourists. The 12-ha park is encompassed by Vang Spring and comprises an underground museum, a semicircular lake and other special facilities.
Cao Phong is also famous for cultural, spiritual and historical sites such as Bong Lai Temple at the food of Dau Rong (Dragon Head) Mount in Cao Phong town, Khanh Pagoda in Thach Yen commune and Qoen Ang Pagoda.
To promote tourism, the locality has stepped up the communication work, encouraged local residents to preserve traditional culture and helped them access loans to develop community-based tourism models, and increase investments in tourism infrastructure./.