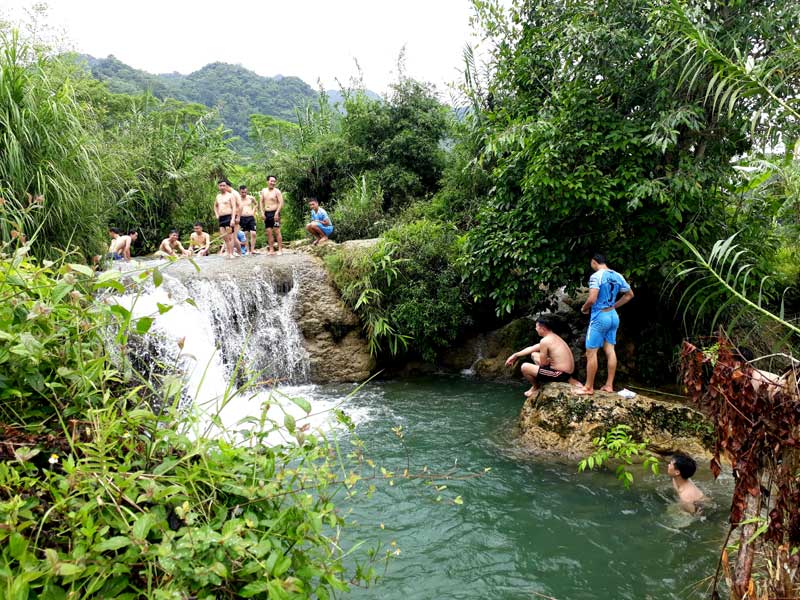 (HBO) - Well-known natural waterfalls in Hoa Binh such as the Trang and the Mu, always have great appeal to visitors, especially on hot days in summer. Those sites receive large numbers of tourists on weekends.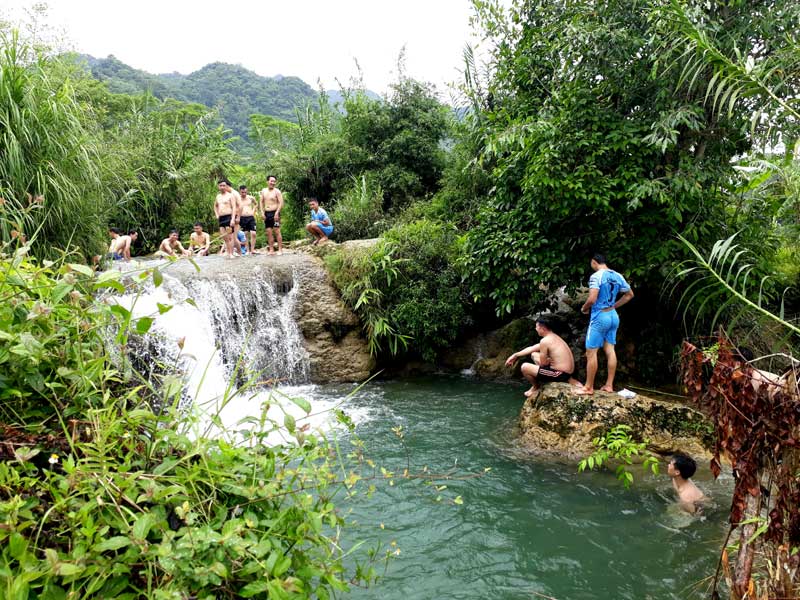 Trang Waterfall in Nhan My commune (Tan Lac district) attracts many tourists on hot days.
The Mu Waterfall in Tu Do commune (Lac Son district) has regained its vitality after a period of solitude due to the Prime Minister's Directive 16/CT-TTg on social distancing to curb the spread of the COVID-19 epidemic. Both locals and visitors from other localities have returned to the fall to seek relaxation during the hot weather in early summer.
Travelling to the fall has become easier thanks to the upgraded road to Lac Son. Along the road, visitors can enjoy the beautiful scenery. Some upgrade has also been made to facilities around the fall, such as stairs to access the fall and a concrete bridge at its foot, allowing visitors to have a better view of the impressive water flows.
The Trang (Moon) Waterfall in Nhan My commune (Tan Lac district) is also popular among tourists. Located only 10km from the district's centre and accessed by provincial road 436, it is easy to reach the fall, which is surrounded by fertile terraced fields and stilt houses. Visitors can be seen at the fall every day since early May.
Bui Van Thong, an official of Nhan My commune, said the number of tourists visiting the Trang Fall reaches the hundreds, even thousands, at weekends. He added that local people have opened shops selling drinks, but a lack of management at the site has resulted in littering, causing environmental pollution at the area around the fall.
Besides the Trang and Mu, there are also other waterfalls in Hoa Binh such as Go Lao in Mai Chau district or Cuu Thac Tu Son in Kim Boi. The cool water at the falls and the untouched landscape make those sites attractive destinations during summer.