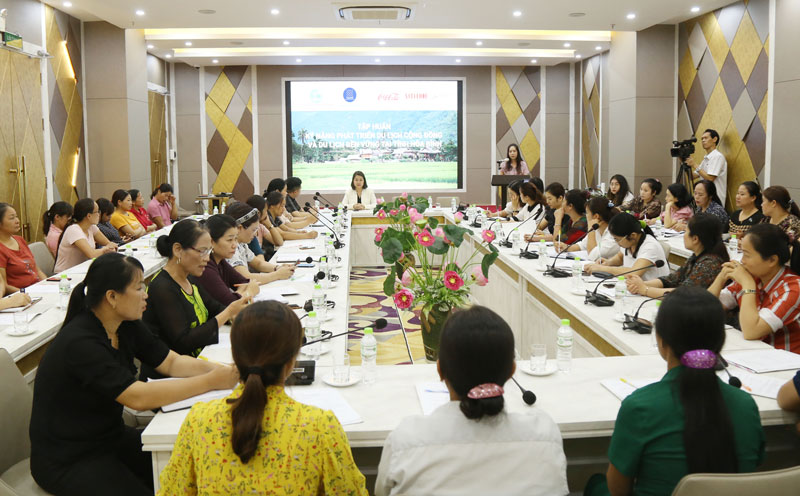 (HBO) - The Hoa Binh chapter of the Vietnam Women's Union in collaboration with the center for community education and development and the Coca-Cola Vietnam has organised a conference on training skills for developing community-based and sustainable tourism in the province. Attending the event were representatives of the provincial Department of Industry and Trade, Department of Culture, Sports and Tourism, and more than 50 officials and businesswomen working in the field.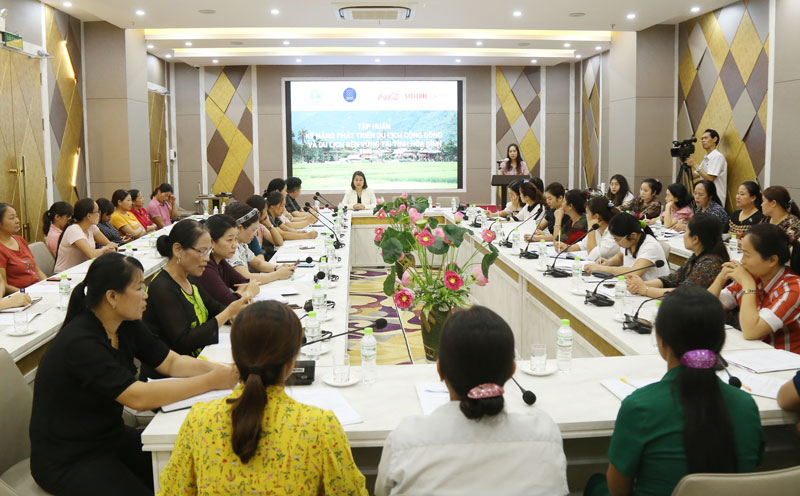 At the conference.
The event aimed to raise awareness of the public, particularly women working in the accommodation service sector, on the importance of community-based development in line with the province's socio-economic growth, improvement of living standards, promotion of cultural identities, and quality of lodging services.
At the conference, experts analysed the opportunity for developing the domestic travel market after COVID-19 and presented a series of knowledge to participants. The knowledge includes how to build a community network for homestay services; how to build trademark and advertise based on local culture; and how to cook and decorate local food; among others.