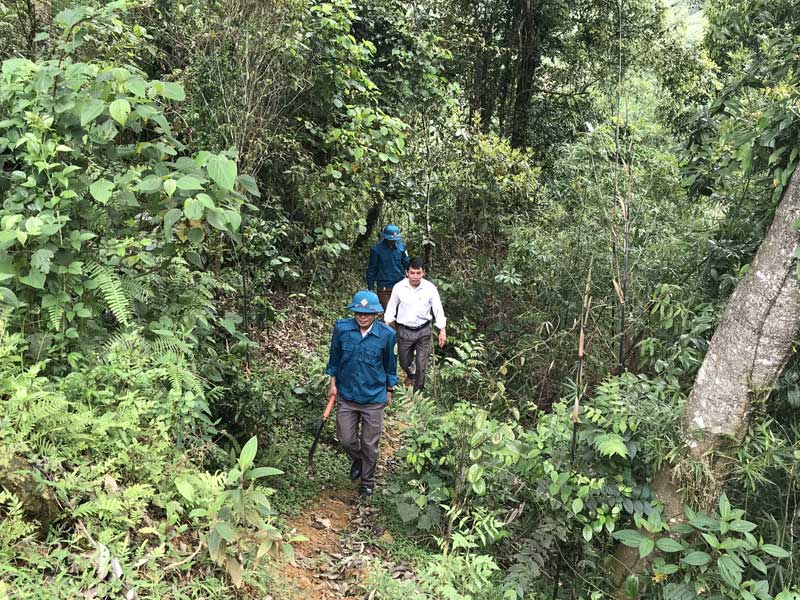 (HBO) - Eight km far from the center of the district, there is 3,500 ha of forest in Thanh Son commune, of which, 70% of the area is the protection forests, assigned to 11 hamlets for management and protection.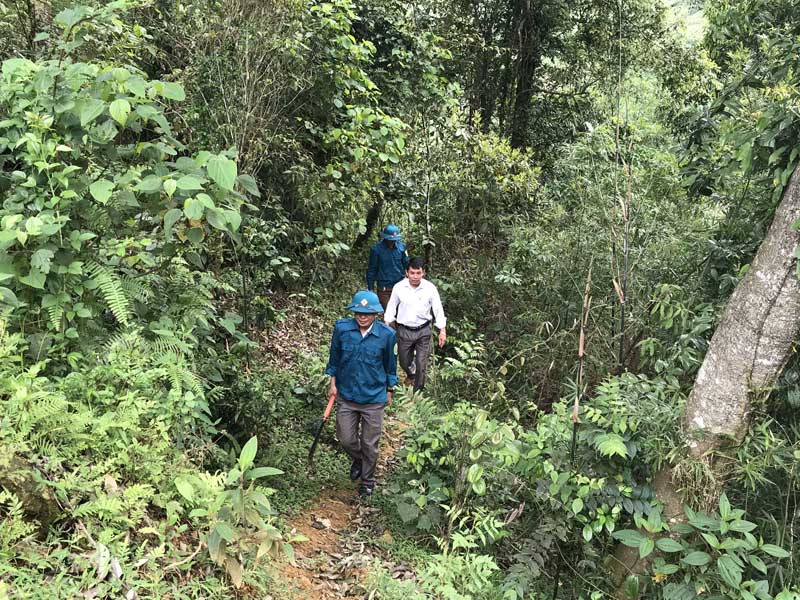 The forest protection group of Noong Luong village, Thanh Son commune (Mai Chau) regularly goes on patrol to promptly detect the illegal forest encroachment activities.
The area of protection forests is large with many perennial and rare timber trees, holding the headwaters position in regulating water sources at the same time. Therefore, the Party Committee and the authority of the commune always pay attention and direct the People to perform well the forest protection.
Currently, there are 22 forest protection teams with from 3-5 people each in the whole commune. They include the village heads, police officers, militia. They go on patrols at a frequency of 1-2 times every month to timely detect and handle the acts of deforestation and forest encroachment. At the village meetings, the heads of hamlets, the secretaries of the Party cell and the reputable people regularly propagate and sign the commitments with the local people, putting into the residential conventions and regulations on the forest protection. Every year, the units contracted for management and forest protection in the commune receive the supported money in accordance with the policy of payment for forest environmental services. As a result, the local people are more aware of the forest protection. In the peak months of the hot season, the forest fire prevention and fighting are strictly implemented, organizing the clearing of plants and vegetation, guiding the people to burn up with the correct techniques, promptly grasping the situation and ensuring the response to the possible situation.
Up to now, the forest coverage of the whole commune has reached 63%. The orientation of forest management and protection associated with economic development, especially the service of the community tourism, the commune has been mobilizing the local people to actively participate in improving and planting forests, protecting the environmental landscapes and assisting the different types of tourism services and the socio-economic development.
Currently, in the whole commune there are 2 homestays with many types of services, eco-tourism, which has been highly appreciated by visitors, and have gone on operation effectively. Besides, the commune is implementing the planning and the construction of the tourism area of Sam Tang lake with the beautiful mountains and forests and the total area of 80 hectares. It is expected that the tourism area will have many interesting services such as lakeside resort, the health care with herbs, creating jobs for many local workers.