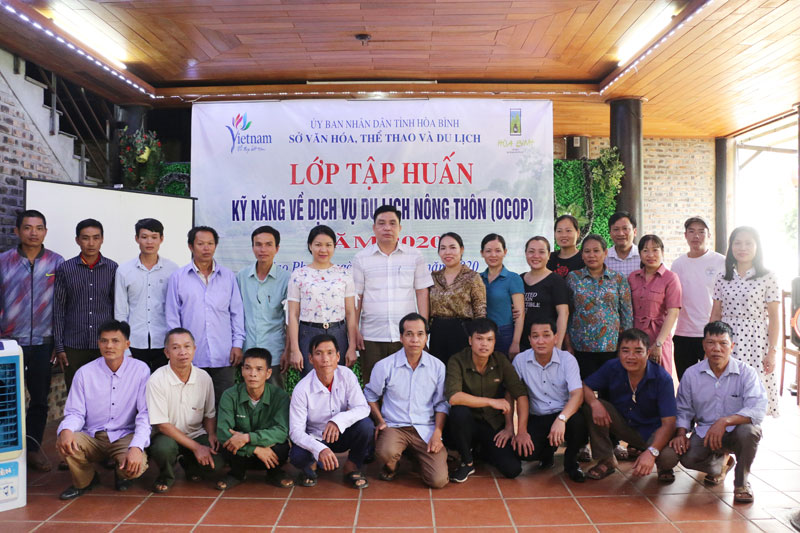 (HBO) - The Department of Culture, Sports and Tourism has coordinated with the People's Committee of Cao Phong district to open a training course on the skills for the rural tourism services (OCOP) in 2020.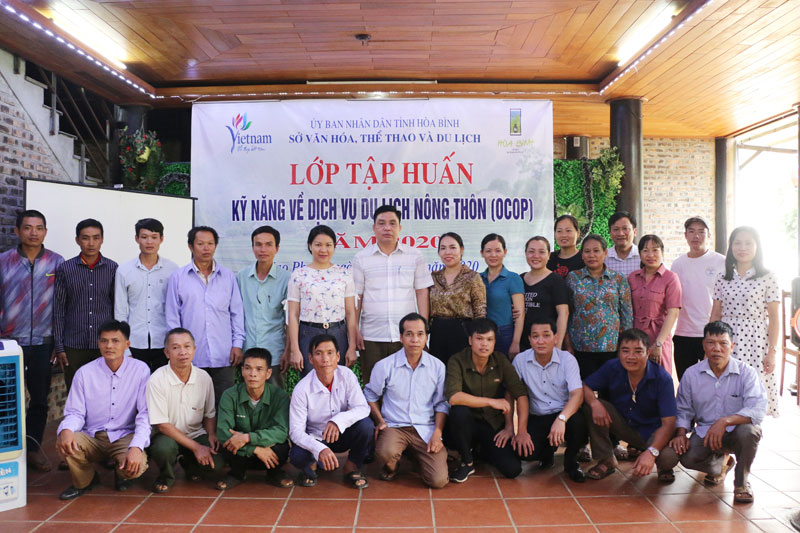 The leaders from the Department of Culture, Sports and Tourism, Cao Phong People's Committee are having photos with the lecturers and the students participating in the training.
There were 32 learners, who are the officials in charge of tourism work of Cao Phong department of culture and information, participating in the training course. They are also the leaders from the People's Committees, the socio-cultural officials and individuals, the households and cooperatives doing business or being able to develop community tourism in association with building new rural areas in communes in Binh Thanh and Thach Yen communes (Cao Phong).
The learners studied the following contents of: The overview of tourism, disseminating and thoroughly grasping the Tourism Law in 2017, the Government's Decree and the Circular of the Ministry of Culture, Sports and Tourism implementing the Law on Tourism, the Travelers' psychology and communication skills, the business on the community tourism service, the reception and accommodation services, the catering services.
At the end of the course, the learners were allowed to practice their profession and go on a field trip in Mai Chau district.