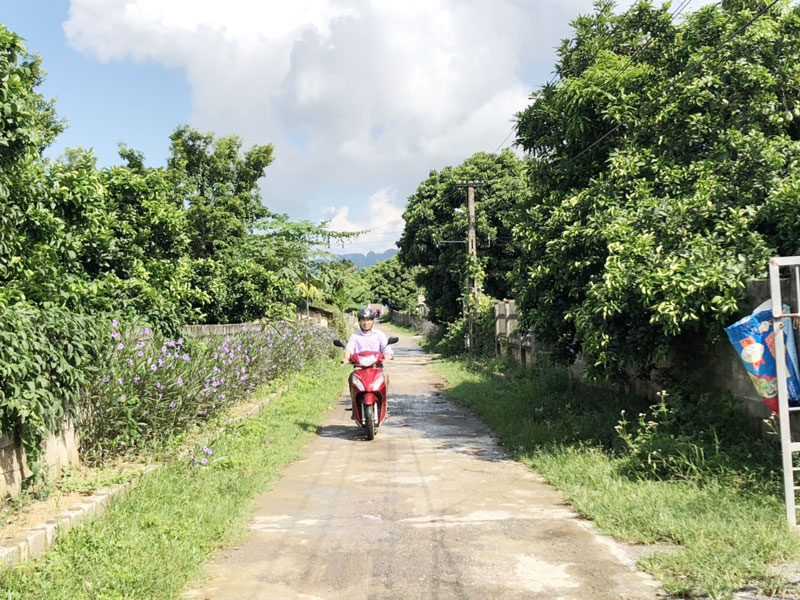 (HBO) - During the implementation process of the National Target Programme on New-style Rural Area Building, Resolution No.03 of Tan Lac district's Party Committee on developing tourism in association with the building of new-style rural areas in the 2016-2020 period with a vision to 2030 is one among the resolutions creating a breakthrough in the locality's socio-economic development.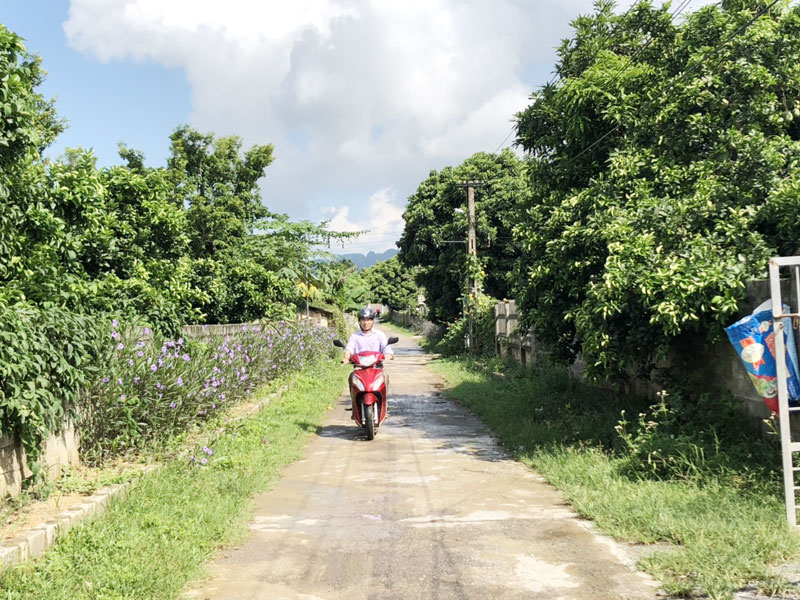 The rural road system in Thanh Hoi commune meets standards and meets demand for travel and trade exchanges of locals.
With specific targets and solutions, the resolution showed the district's determination to develop tourism into a spearhead economic sector. To date, the district has had four community-based tourism areas with 18 homestays.
Regarding new-style rural building, over the past years, the district has effectively carried out the movement "Tan Lac district joining hands in building new-style rural areas". Departments, offices and organisations have encouraged locals to participate in this work with specific deeds such as the Women's Union with the models of "5 Nos, 3 Clean" and roads self-governed by women; the Veterans' Association with the green fence model, and the Youth Union with the volunteer Saturday movement, and the Farmers' Association with the movement of developing economics in association with the market.
After 10 years implementing the national target programme, the face of rural areas has thrived. The district has five communes meeting all 19 criteria and 10 others achieving 10-14 criteria, raising the average rate to 14.7 criteria per commune. Tan Lac has paid special attention to production development; as well as carrying out production and consumption linkages of red grapefruit, caged fish, vegetables, and Nam Son mandarin; and encouraging co-operatives to participate in value chains. The average per capita income is 31.7 million VND per year, and the poverty rate is reduced to 10.54 percent./.