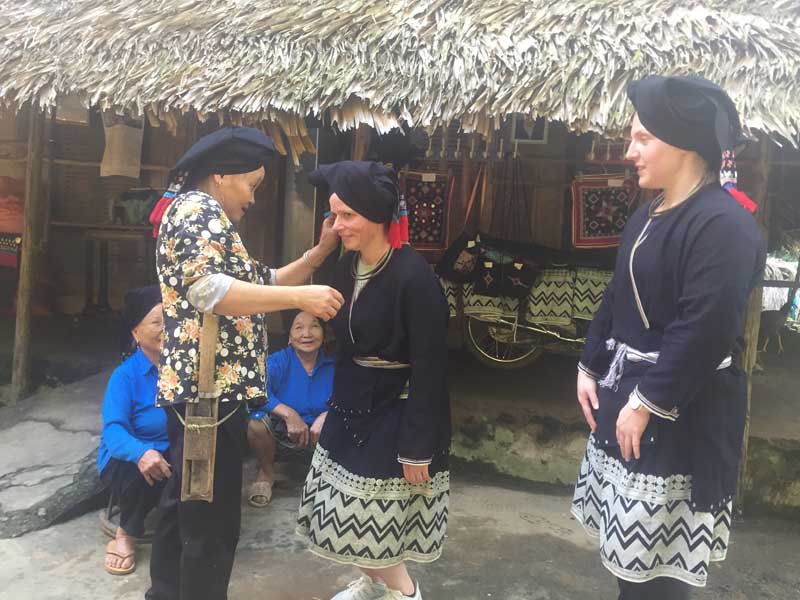 (HBO) - Da Bac district has rolled out a host of measures to conserve and promote traditional cultural values in accordance with Resolution No.5 at the eighth session of the 12th Party Central Committee on the building and development of the Vietnamese culture.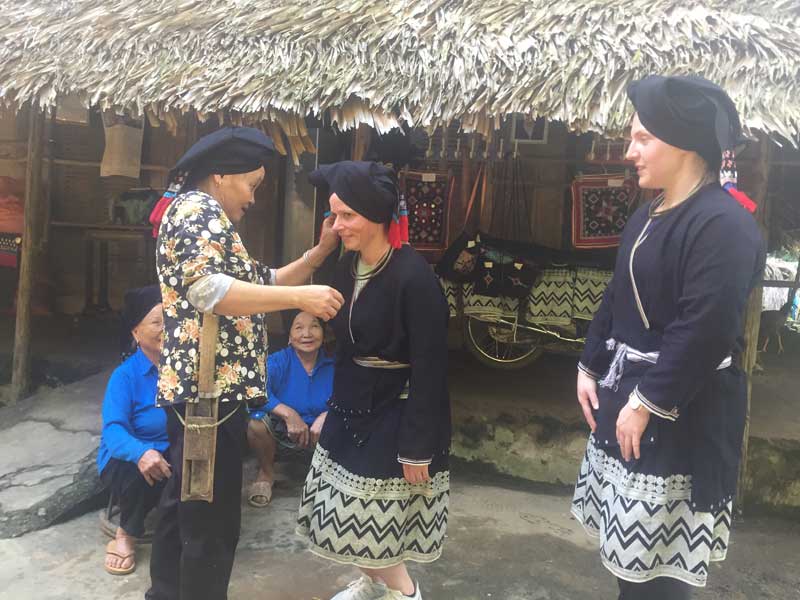 Foreign visitors explore traditional culture of the Dao ethnic group in Sung hamlet, Cao Son commune (Da Bac district).
Da Bac, a mountainous district of Hoa Binh, is home to many ethnic groups, primarily Tay, Muong, Kinh, and Dao. Each group has its own culture and traditional traits.
Vice head of the district's office on culture and sport Bui Hong Anh said that the conservation and development of culture is viewed as a key task which, in turn, will contribute to the dissemination and effective implementation of policies and regulations of the Party and State in enhancing the national unity and economic development, raising the knowledge standards of people and cultural identity conservation.
The district has over the past years carried out activities to call on local people to protect traditional cultural values in line with building a civilised lifestyle at residential areas. Due attention has been paid to the conservation of intangible heritage and recovery of local language, traditional costume, festivals, folk melodies, games, cuisine, and architecture and craft, among others. Mechanisms and policies have been mulled over to uphold and promote cultural values of the local ethnic groups.
By now, many hamlets and residential areas in Hien Luong, Muong Chieng, Tien Phong, Cao Son and Nanh Nghe have launched community-based tourism in keeping with promoting traditional cultural values.
Stilt houses with wooden floor and palm leaf roof of ethnic minority groups are maintained, and so are the annual festivals such as the new year celebration of Dao people in Cao Son and Thac Bo shrine festival in Vay Nua.
Training courses on skills for tangible and intangible heritage conservation have been held, particularly ethnic language classes in Cao Son and Vay Nua communes.
As traditional cultural values of ethnic people have been protected and bolstered, they have turned into typical tourism products in tandem with the district's tourism development./.