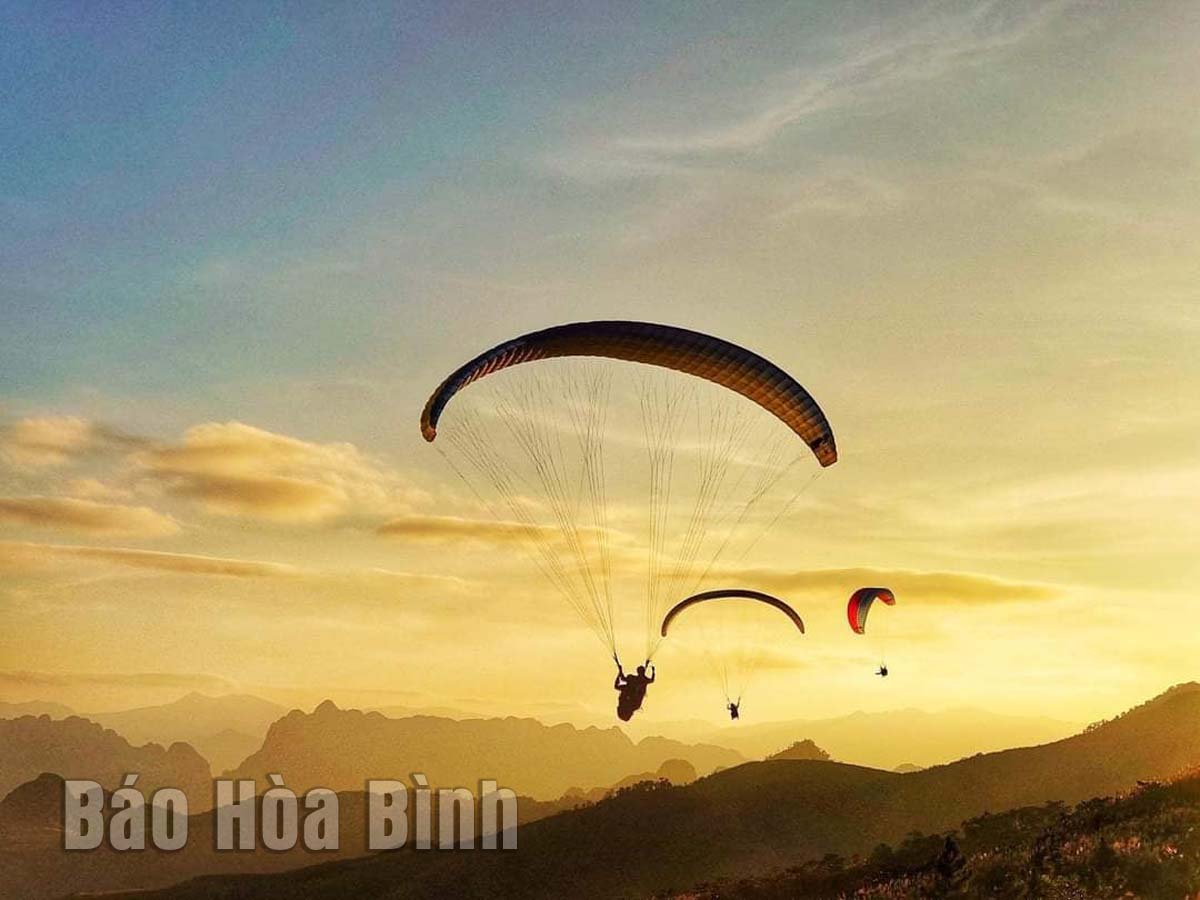 (HBO) - Hoa Binh province, in an effort to boost local tourism, now offers paragliding excursions for visitors to the northern tourist destination.
Hoa Binh City's Quang Tien commune is home to the launch of the new tourism venture, part of efforts to rejuvenate tourism, and coming as the northern region prepares to host the Southeast Asian (SEA) Games 31.
As a part of the upcoming regional SEA Games 31, Hoa Binh is also host to mountain biking races from May 14-17 and a cycling road race from May 19-22. About 400 riders and officials will take part in the events as part of SEA Games 31.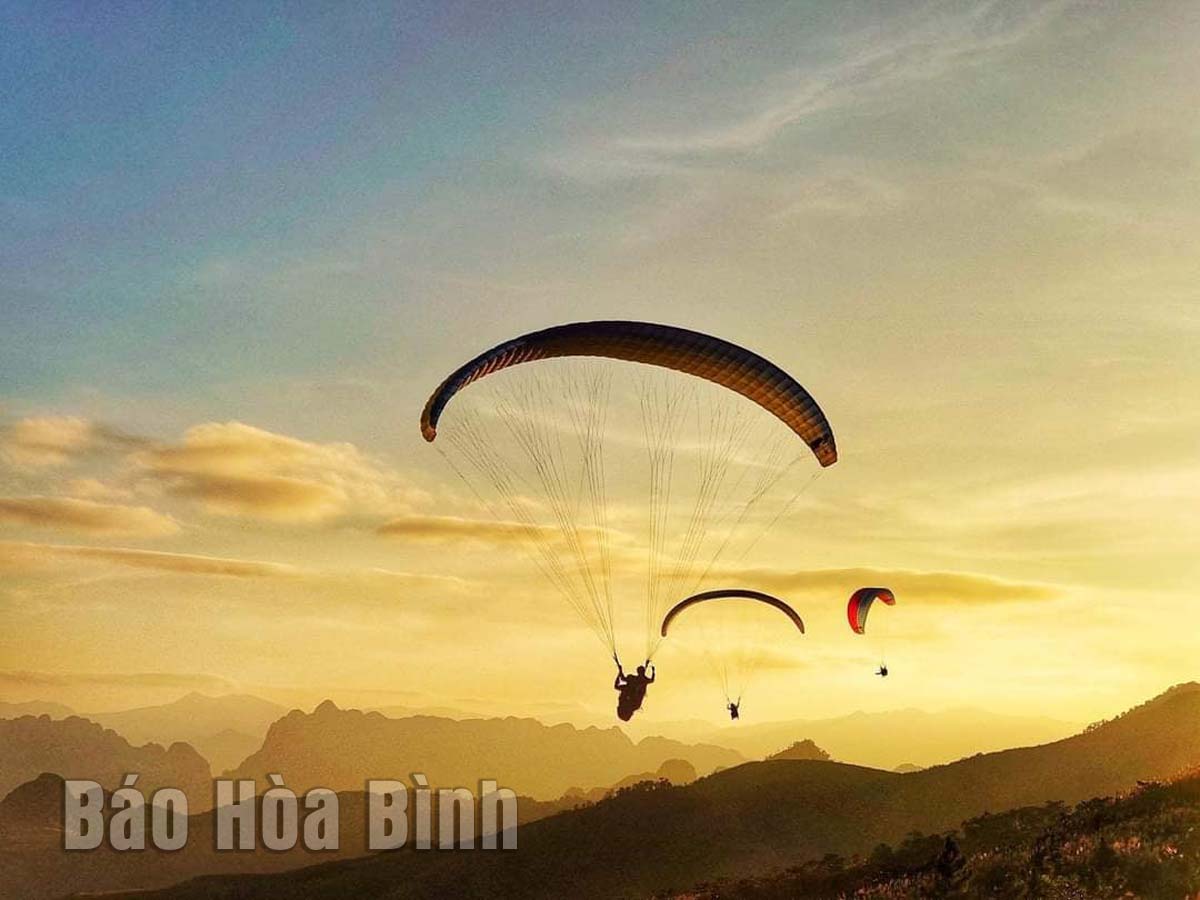 Paragliders depart from Vien Nam mountain, Quang Tien commune, Hoa Binh city.
Just 40 km from Hanoi, the Vien Nam mountain is famous for its unspoiled beauty and remarkable landscapes. The peaks are an ideal feature for those who love paragliding. Starting from the mountain peak, 1,031m above sea level, the aerialists make use of the wind currents to soar high above, with a bird's eye view of the mountains, rolling green fields, and the houses nestled in the valley below. Eventually, visitors land in Set field, at Doan Ket 1 hamlet.
Each novice paraglider is accompanied by a professional who captains the flight and assists with aerial photos and selfies.
Chairman of Hoa Binh City People's Committee Bui Quang Diep said to ensure the paragliding programme is safe and follows local regulations, the locality cooperates with the Department of Culture, Sports and Tourism, which also provides program support and facilities. The Hoa Binh People's Committee also ensures proper protocols for food hygiene and Covid-19 are followed.
The new paragliding venture represents the city of Hoa Binh's latest efforts to promote a new tourism revenue stream, highlighting the region's beautiful topography, and sustainable tourism development.
Visitors can also enjoy gong performances by artisans from the Muong ethnic minority group as well as folk games. Products of the "One Commune, One Product" (OCOP) programme and traditional Muong cuisine are also features of the region. These activities are expected to draw in tourism to the northern region while paying respect to the local community and the revered Hmong culture. /.