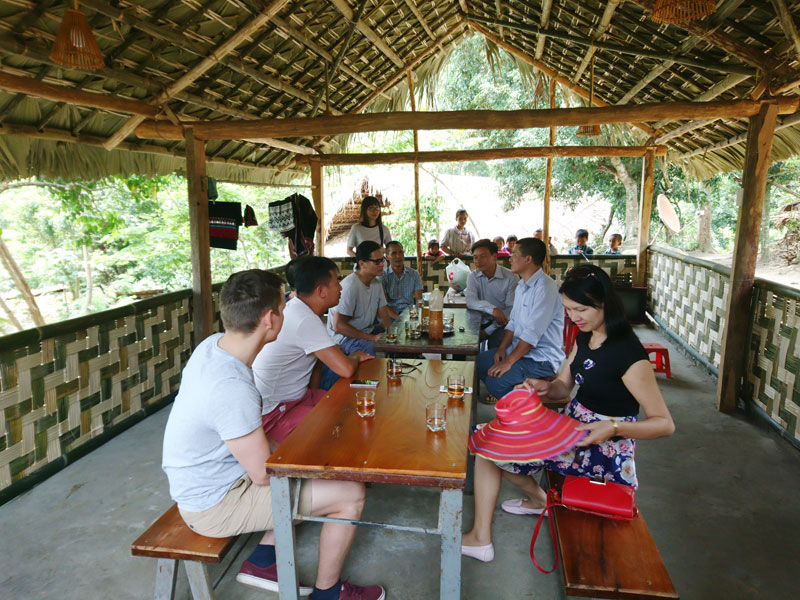 (HBO) - Sung village in Cao Son commune, Da Bac district is at an altitude of some 530 metres above sea level, in front of the majestic Bieu mountain range, at the foot of terraced rice fields, and stretching along a romantic hillside. It is a village of the Dao ethnic minority group, with many traditional cultural values preserved by local people.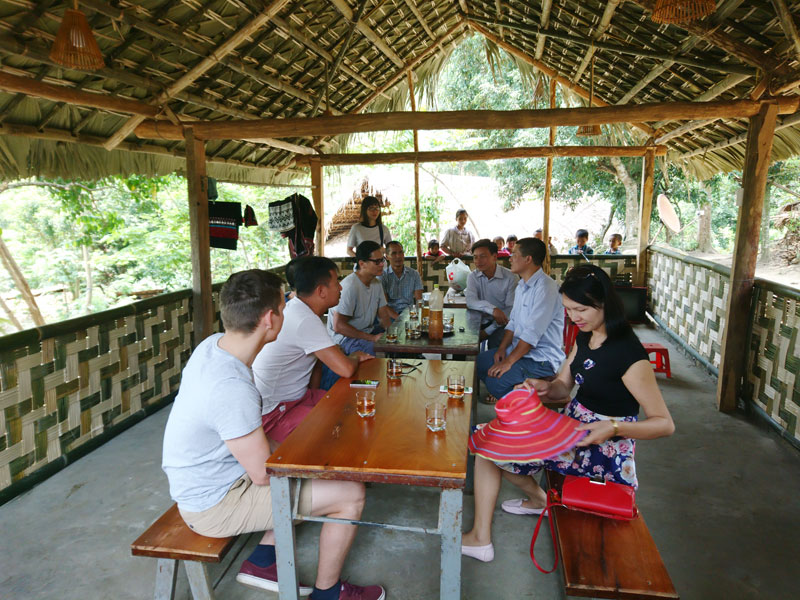 Tourists take photos with local people in front of a traditional house of the Dao ethnic minority people in Sung hamlet, Cao Son commune, Da Bac district.
Developing community-based tourism since 2017, Sung village is extremely popular among foreign tourists thanks to its rustic and unspoiled look. Around 70-80 percent of visitors coming to the village annually are from European countries such as the UK, France, Belgium, and Ireland.
Visitors will not only be able to explore the local culture, learn of traditional customs, admire the architecture of houses, and hear of the lives of local people, but can also enjoy ethnic minority cuisine such as mountainous chicken, stream fish, young bamboo, "Can" wine, and "Hoang" wine, etc. In particular, they can join with local people through activities such as rice transplanting, forest planting, animal husbandry, rice cooking, and fishing.
There are three homestays in the area - Thanh Chung, Xuan Lan, and Nhat Quy - catering to domestic and international guests. They are highly regarded by visitors as they retain the original architecture of traditional Dao houses. Here, visitors can enjoy traditional dishes, explore the daily life of the Dao people through activities such as brocade weaving, and walk through the forest.
The original earthen-walled houses along with the traditional customs and friendliness of local people are attractive to tourists. After a long period of being affected by COVID-19, community tourism has been restored in the hamlet, with the first international visitors now arriving./.