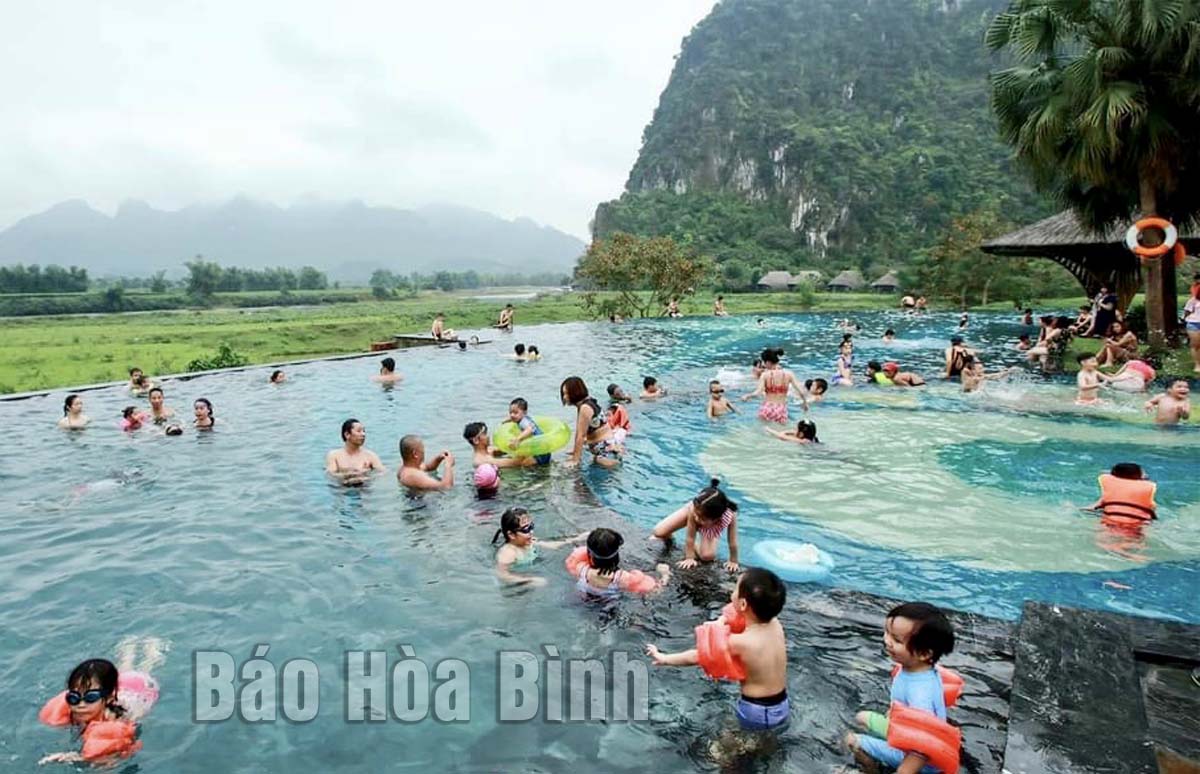 (HBO) - After a long period spent grappling with COVID-19, Hoa Binh's tourism sector is gradually recovering and affirming its position in the province's socio-economic development.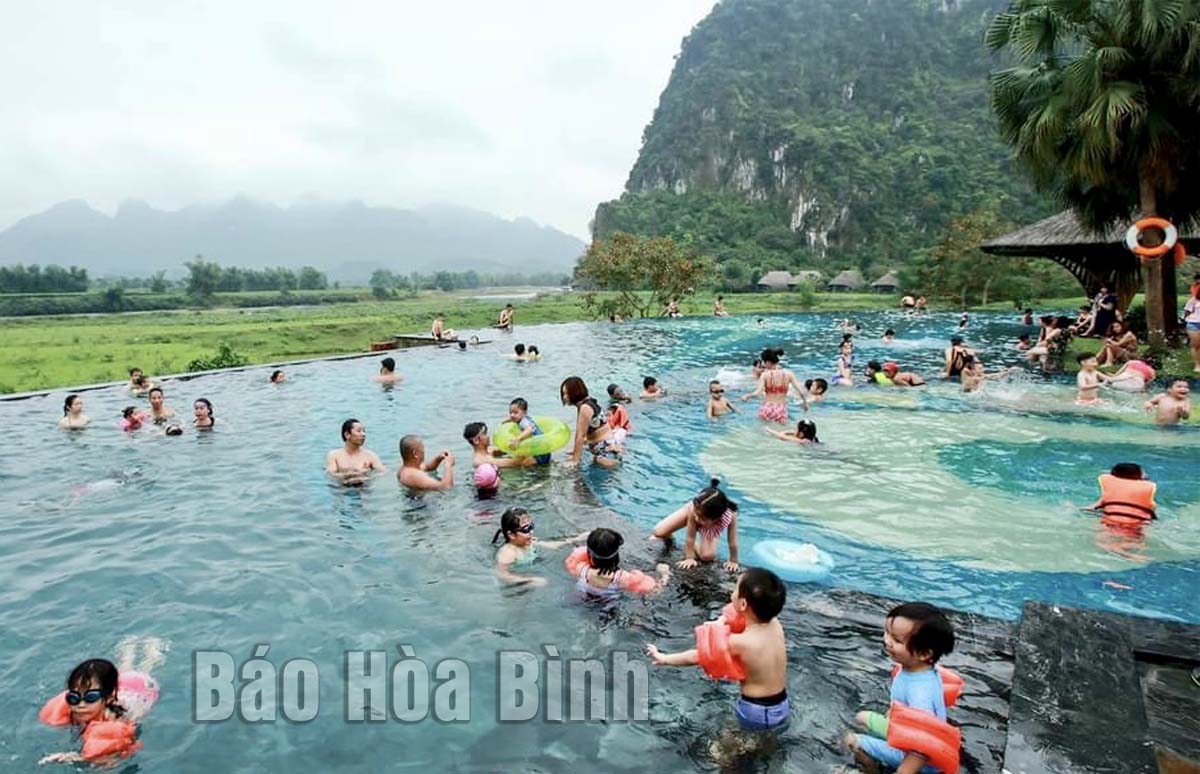 Guests at Serena Resort Kim Boi.
According to Deputy Director of the Hoa Binh Department of Culture, Sports and Tourism Bui Xuan Truong, with much effort exerted, the province's tourism sector posted important results in 2021. It was one of only a few localities in Vietnam's north to attract a relatively stable number of tourists throughout the year. A roadmap has been introduced on restarting, restoring, and developing tourism in the 2022-2024 period and to 2030 and 2040.
During the Lunar New Year holiday in early February, Hoa Binh was one of the most attractive destinations in the north, welcoming 102,000 visitors, including over 800 foreigners.
Total revenue from tourism activities stood at over 79 billion VND, while occupancy at accommodation providers was 42 percent. According to the Department of Culture, Sports and Tourism, 938,000 tourists visited the province in the first quarter of the year, up 99.6 percent year-on-year, while total revenue was 950 billion VND, up 109.3 percent. During the long weekend for the April 30 (Reunification Day) and May 1 (May Day) holidays, visitor numbers also rose sharply, with most hotels and resorts being full or nearly full. Such impressive figures demonstrate the positive recovery in Hoa Binh's tourism sector.
The province introduced a tourism stimulus programme in the early days of April, with the country having reopened. Bearing the message "Hoa Binh, a safe tourist destination - full experience", the programme is being conducted in a spirit of ensuring safe and flexible adaptation to and effective control over COVID-19.
A range of events have been organised to promote the destination and attract more tourists, such as a Paragliding Experience Programme, with the theme "Clouds of Muong", "Flying on the Da River", to celebrate Reunification Day and combining cultural, traditional, and homestay activities in Quang Tien commune in Hoa Binh city, and the Mai Chau upland market, held every Sunday, among others.
According to Mr Truong, the province plans to welcome 2.58 million visitors in 2022, including 100,000 foreigners. Total revenue from tourism activities is to exceed 2.4 trillion VND.
To restore tourism activities, the provincial tourism sector will continue to effectively implement tourism development plans, mobilise investment for infrastructure at a number of tourist sites, and develop cultural and ecological tourism products. It will also focus on developing high-quality tourism products, to attract tourists./.