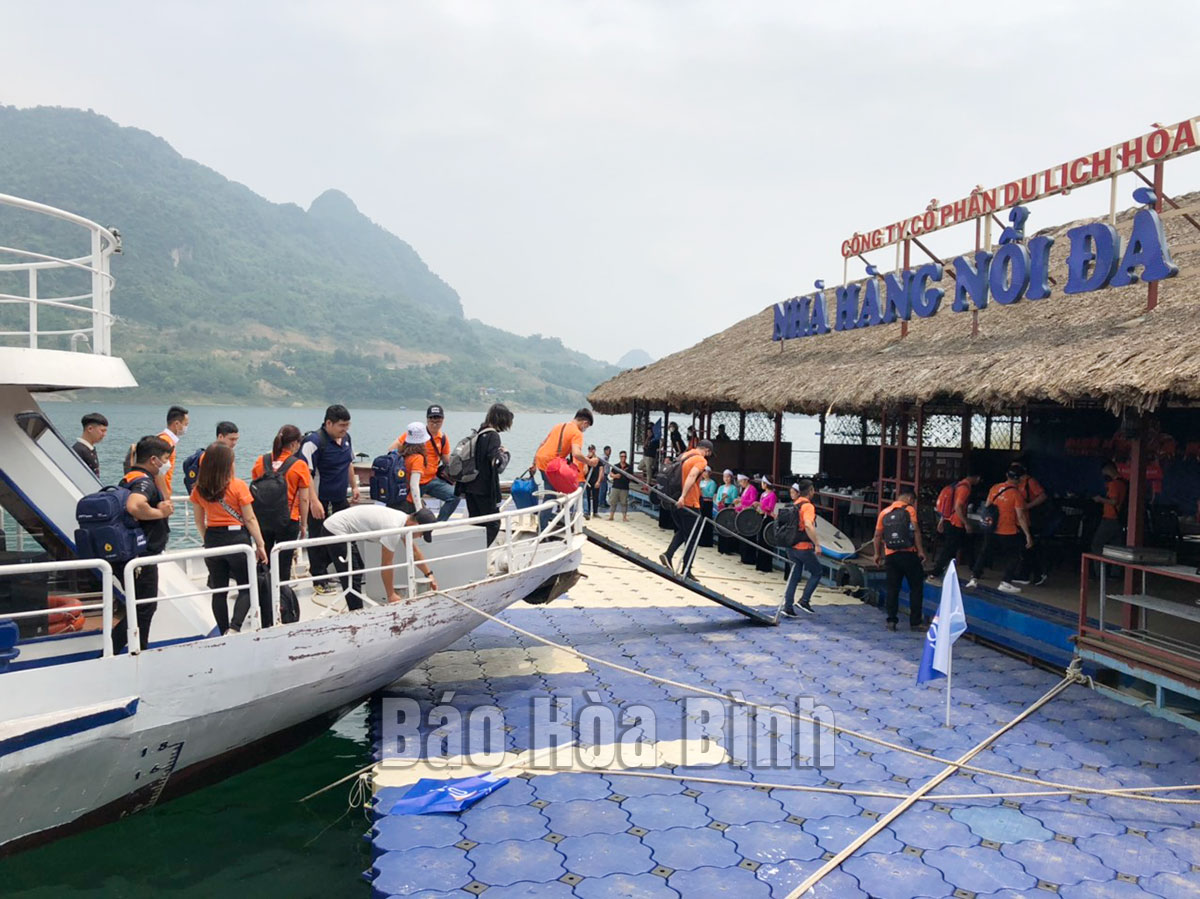 (HBO) – Suoi Hoa commune, formerly called Ngoi Hoa, in Tan Lac district is located in the core of the Hoa Binh Lake tourism zone. It is home to Ngoi Hoa Bay that stretches thousands of hectares and boasts beautiful natural landscapes, including a vast and tranquil lake area, which can charm anyone who loves to travel and explore.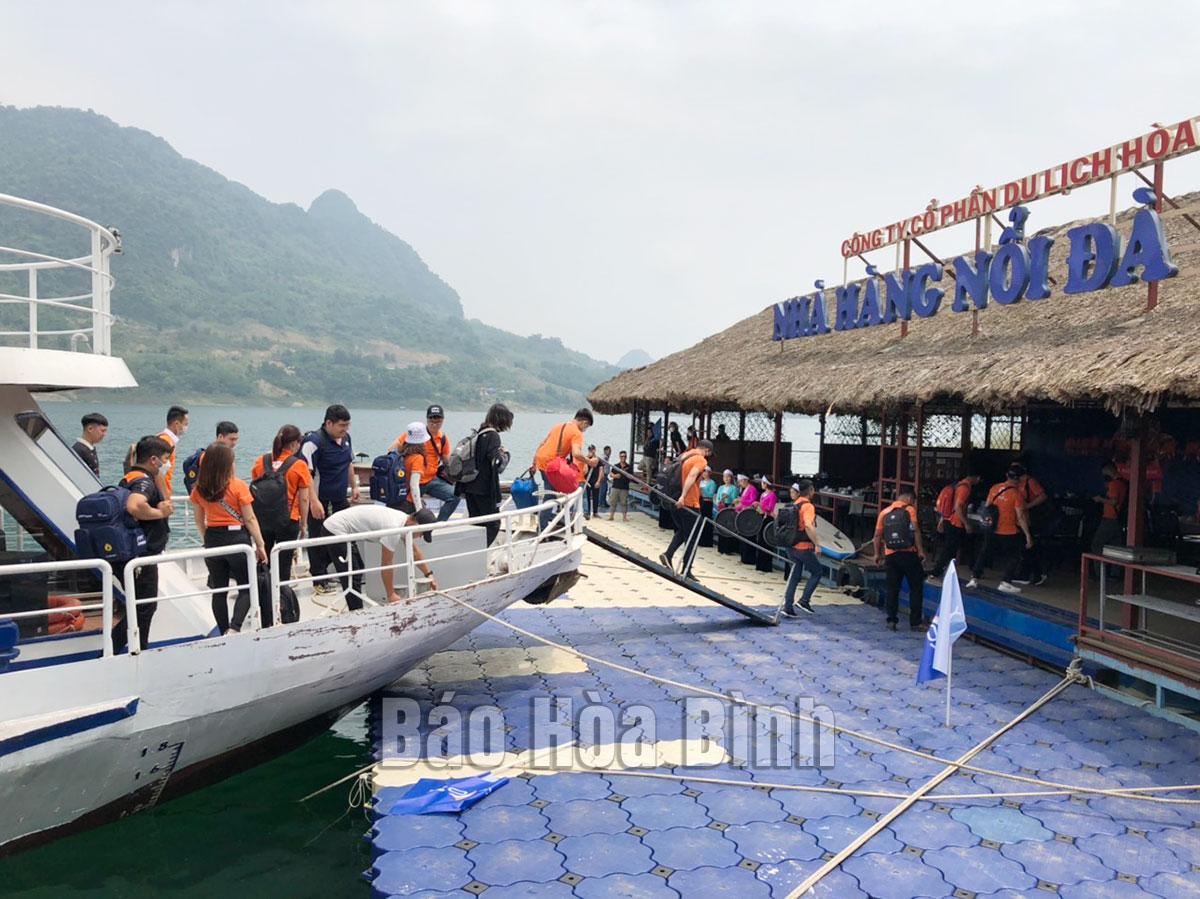 Tourists visit Suoi Hoa commune of Tan Lac district.
Suoi Hoa has long been a memorable place for visitors from far and wide who use to set foot here. Villages around Ngoi Hoa Bay have beautiful and poetic natural landscapes, immense forests, attractive caves and fresh climate change.
Among them, Ngoi village is home to pristine caves with hidden charm. There are about 80 households here most of which belong to the Muong ethnic group, whose traditional culture has still been preserved in the current daily life and remains almost intact. This village was recognised as a community-based tourism site of the Muong people by the Hoa Binh provincial People's Committee many years ago.
Located on the slope of Ba Mountain, Hoa Tien Cave in Ngoi village is a mysterious and unique space urging travellers to come to explore and experience. About 20 metres high and 50 metres wide, it features countless stalagmites and stalactites of all sizes, along with crystal clear ponds. When getting knocked gently, stalactites hanging down from the roof of the cave release sounds like gongs.
Coming to Ngoi village, Ngoi Hoa Bay or Hoa Tien Cave in March, tourists will have a chance to learn about the culture of the Muong ethnic group, experience the daily life of hospitable residents and try their specialty dishes such as grilled pork and fish, hill chicken and forest bamboo shoots. They can also go sailing, fishing and jogging or climb mountain to explore Hoa Tien Cave to admire sparkling stalagmites and stalactites in various shapes there.
Summer, especially from May to August, is an ideal time for activities on water on Hoa Binh Lake.
Meanwhile, the tranquility from September to April makes this place a wonderful relaxation destination for holidaymakers. Spending a night in the commune is also an experience worth a try since tourists can enjoy the sunset and sunrise, especially cool and fresh winds blowing from the lake on moonlight nights. They can also get up early, at 4am, to join local people in pulling up square dip nets and wait for the sunrise.
Nguyen Bich Thuy, a visitor from Hanoi's Tay Ho district, said coming to Suoi Hoa commune, they learned about the traditional culture of the Muong minority, tried the local simple life and met friendly people. She expressed her belief that in the future, with more investment, local destinations will become ideal places for those who want to escape from the stressful and full-of-pressure life in urban areas./.