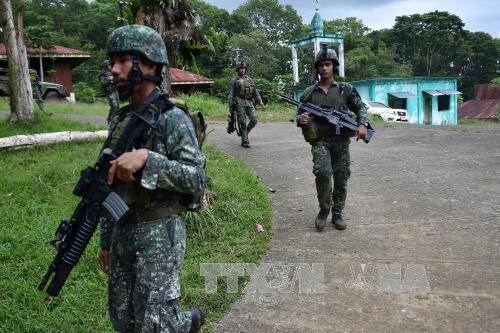 Philippine military forces foiled an attack of Bangsamoro Islamic Freedom Fighters (BIFF) in the southern part of the country on January 7.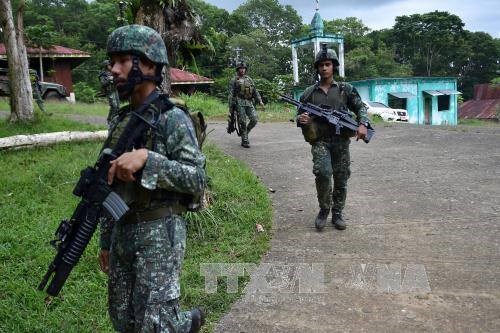 Philippine soldiers patrol in southern Marawi city, Mindanao. (Photo: AFP/VNA)

Some 50 BIFF rebels attacked Maitumaig, a remote village in Datu Unsay town, Maguindanao province in southern Philippines on January 6, triggering a firefight that killed an army soldier and nine militants, said Army Captain Arvin Encinas.

The government forces used aircraft and artillery to fight the BIFF until the rebels withdrew.

The Philippine army has cooperated with the Moro Islamic Liberation Front (MILF) in stepping up operations against the BIFF since August last year.

The MILF signed a peace accord with the government in 2014 while the BIFF, a MILF splinter group, opposed the pact. like Aby Sayyaf and Maute Group, the BIFF has also pledged allegiance to the Islamic State (IS) group.
Source: VNA