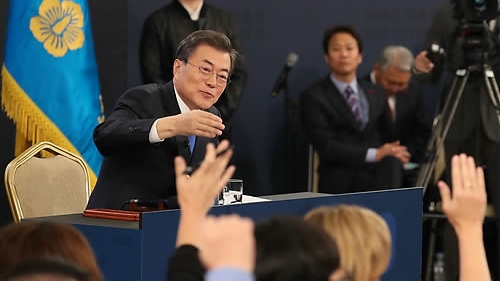 President of the Republic of Korea (ROK) Moon Jae-in on Wednesday welcomed the resumption of inter-Korean dialogue but said that his country will continue to work with the international community to denuclearise the Democratic People's Republic of Korea (DPRK).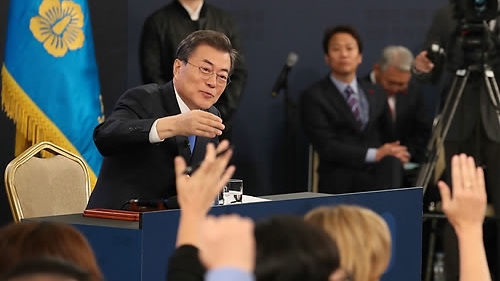 President of the Republic of Korea Moon Jae-in
The remarks came following the first formal dialogue between the two Koreas in two years at the border village of Panmunjom.
The DPRK agreed Tuesday to send a delegation of officials, athletes, cheerleaders, performing artists, taekwondo demonstration teams and others to the Pyeongchang Winter Games, which will be held in the ROK next month.
The ROK's unification ministry on Wednesday expressed hope that the two Koreas could hold working-level talks on the DPRK's participation in the games as early as this week.
Details about a travel route will be decided at a working-level meeting.
Seoul plans to form a task force consisting of government agencies next week to prepare for the DPRK's participation in the Winter Olympics.
Source: NDO