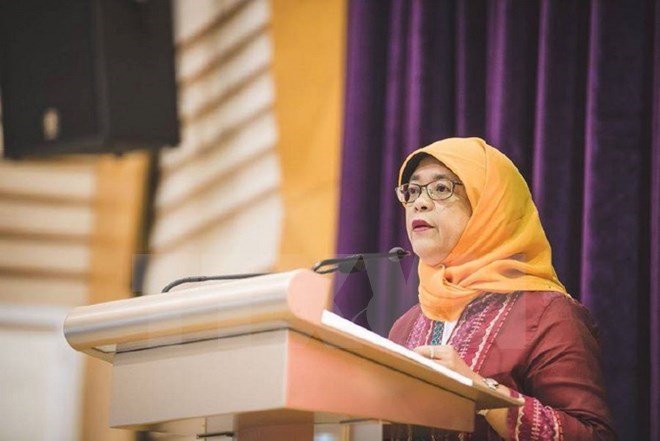 Former Speaker of the Parliament of Singapore Halimah Yacob will be become the first Malay to be declared the eighth President on Nomination Day September 13.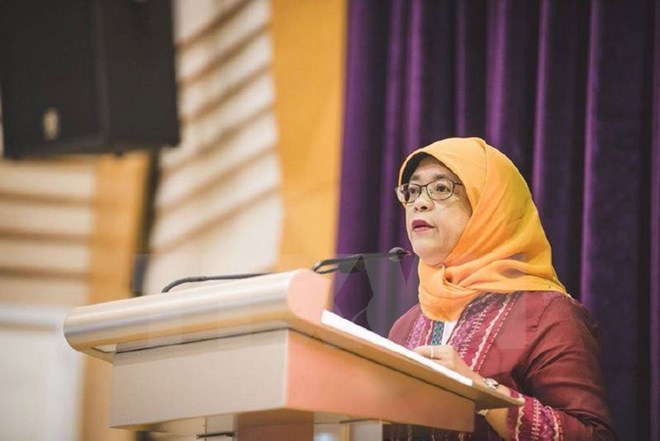 Halimah Yacob (Source: New Straits Times/VNA)
The Election Department issued a press release on September 11 saying that among five presidential hopefuls, Yacob was the only to be issued with the Certificate of Eligibility, which paves the way for her to hold the presidency.

According to Prime Minister Lee Hsien Loong's decree announced on August 28, presidential candidates must meet many strict requirements to take part in the presidential election. In case more than one are nominated, Singaporeans will vote for the State leader position on September 23.

Yacob, 63, undertook the role of Speaker of the Parliament from 2013 to August 2017.

Earlier, she served as Minister of State of Social and Family Development and Deputy Secretary General of the National Trades Union Congress.
Source: VNA