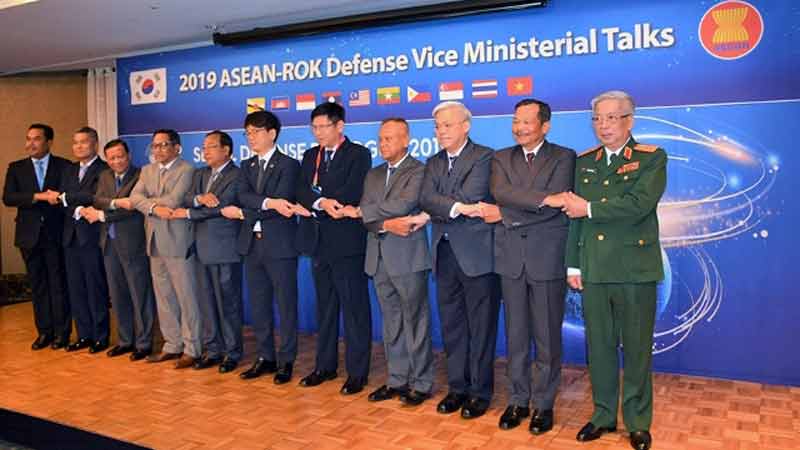 Vietnam backs the Republic of Korea to foster a comprehensive defence partnership with ASEAN, Deputy Minister of Defence Nguyen Chi Vinh told the ASEAN-RoK vice defence ministerial meeting in Seoul on September 4.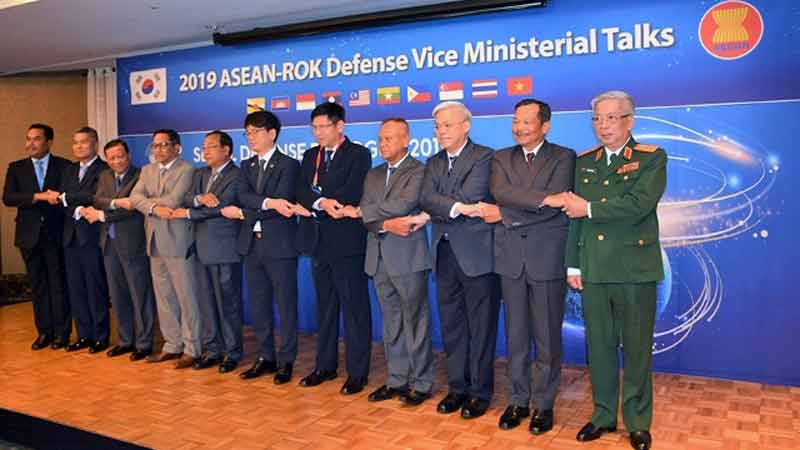 Vietnamese Deputy Minister of Defence Nguyen Chi Vinh (far right) joins delegates in a group photo at the event. (Photo: qdnd.vn)
At the meeting, Vinh and his counterparts from the RoK and other ASEAN states assessed the 30 years of cooperation between the two sides and discussed how to improve ties.
In his opening remarks, Korean Vice Defence Minister Park Jae-min said the RoK views ASEAN as a top priority partner in its foreign policy on a principle of ASEAN consensus and centrality.
The two sides have expanded high-level cooperation on the basis of common interests and together addressed traditional and non-traditional security threats, he said, voicing the RoK's will to deepen ties with the ASEAN within the working groups of the ASEAN Defence Ministers' Meeting Plus (ADMM+) in maritime security, counter-terrorism and military medicine.
He also emphasised the need for cooperation between the two sides in cyber security.
Officials from ASEAN countries highly valued the results of the defence cooperation with the RoK, saying they expect bilateral ties will be more effective and fruitful, contributing to regional peace and stability.
Deputy Minister Vinh, for his part, said Vietnam wants the RoK to pay more attention to key areas of the ADMM+ mechanism, such as maritime security and peacekeeping.
He noted that in light of the globalisation and robust technological advancement, nations around the world are facing increasingly complex and borderless cyber challenges; so it is critical to step up international cooperation in cyber security.
Later the same day, Vinh had a bilateral meeting with Singaporean Permanent Secretary of Defence Chan Yeng Kit where both sides expressed delight at defence cooperation between the two countries in recent years.
Source: NDO