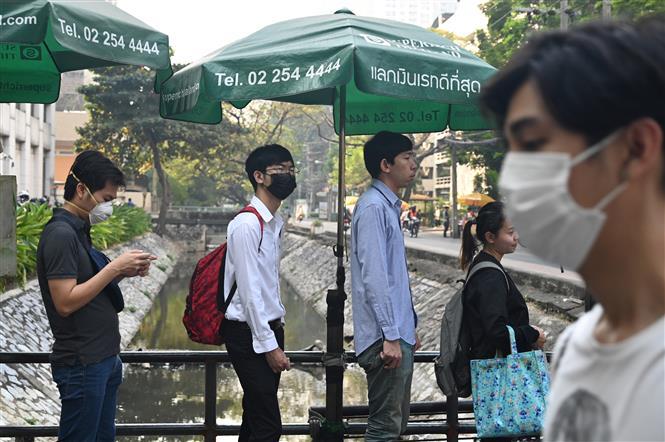 Many provinces of Thailand on September 13 started to hand out face masks to people as smog from forest fires in Indonesia hovered over its southern region.
People in Thailand wear face masks due to smog from forest fires.
Authorities in Hat Yai city, the largest one in Songkhla province in southern Thailand, began handing out face masks to residents and tourists on the day.
The Region 16 Environmental Office in Songkhla province reported the level of PM2.5 (particulate matter) at 54 microgrammes per cubic metre of air, which authorities said exceeded the safe threshold set at 50 in Thailand.
The level of PM2.5 in Satun province was also above 50, but other provinces remained in the safe zone.
The Pollution Control Department of Thailand, however, reported the PM2.5 level in Hat Yai, Songkhla at 69 microgrammes per cubic metre of air, the worst in the southern region, followed by Satun district at 59 microgrammes per cubic meter of air.
The Region 16 Environmental Office advised people in Hat Yai to wear masks for outdoor activities, and immediately consult doctors if they have breathing problems.
The Health and Environmental Office of Hat Yai Municipality said they have stocked up 250,000 masks and will hand out to residents and tourists in the city.
In Trang province, the Provincial Health Office delivered 12,000 masks to district offices. Trang provincial health chief Banjerd Sukpipatpanon said the dust level in the province was measured at 40 microgrammes per cubic meter of air.
Smog occurs often in dry season in some Southeast Asian nations, including Thailand, due to traditional burning practices in agriculture in Indonesia to clear land for palm oil and pulp plantations./.