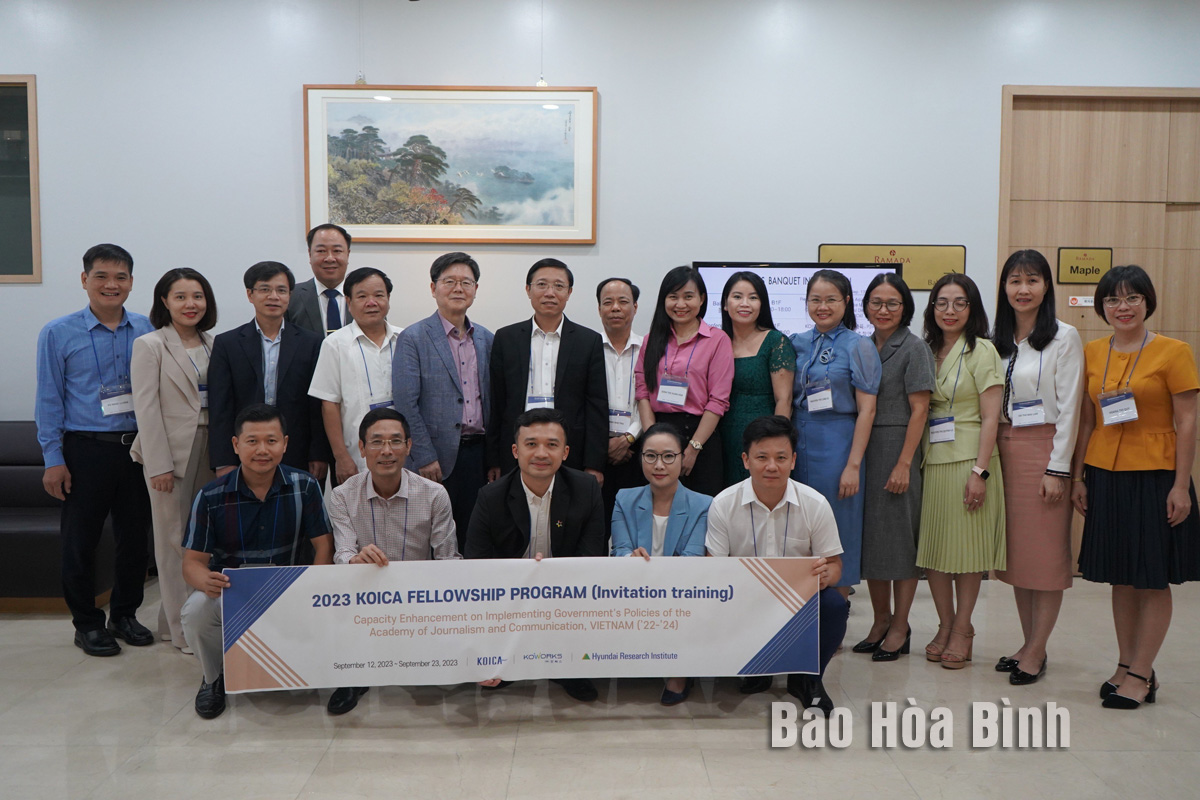 (HBO) – The Korea International Cooperation Agency (KOICA) opened a fellowship programme in Seoul on September 13 under Phase 2 of a project that helps Vietnam's Academy of Journalism and Communication (AJC) enhance its capacity of implementing government policies.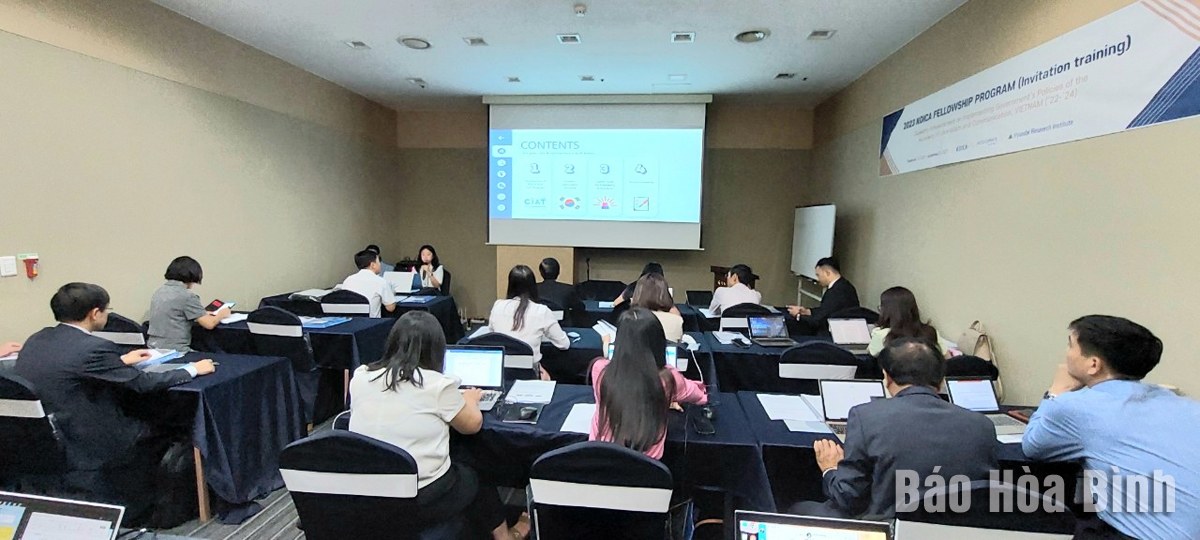 Participants in the fellowship programme.
The 20 participants in the programme are AJC cadres and lecturers, along with representatives of the Party Central Committee's Commission for Information and Education, the Ministry of Information and Communications, and some press agencies – the Hoa Binh Newspaper, the Bac Giang Newspaper, the Bac Ninh Newspaper, the Kinh te Do thi (Urban Economy) Newspaper, the Thanh Hoa Newspaper, the Communications Centre of Quang Ninh province, the Hanoi Television and Radio Station, and the Thu nghiem Ngay nay magazine.
Lee Ji-hyun, a representative of KOICA, briefed participants on the Republic of Korea (RoK) and its fellowship programme. During the course from September 13 to 23, participants will learn about the enforcement of government policies, the advertising and public relations industries, the smart communications industry, and the communications and content industry in the RoK. They will also have fact-finding trips of the RoK's Government Information Agency, the Korea Press Foundation, and National Assembly TV.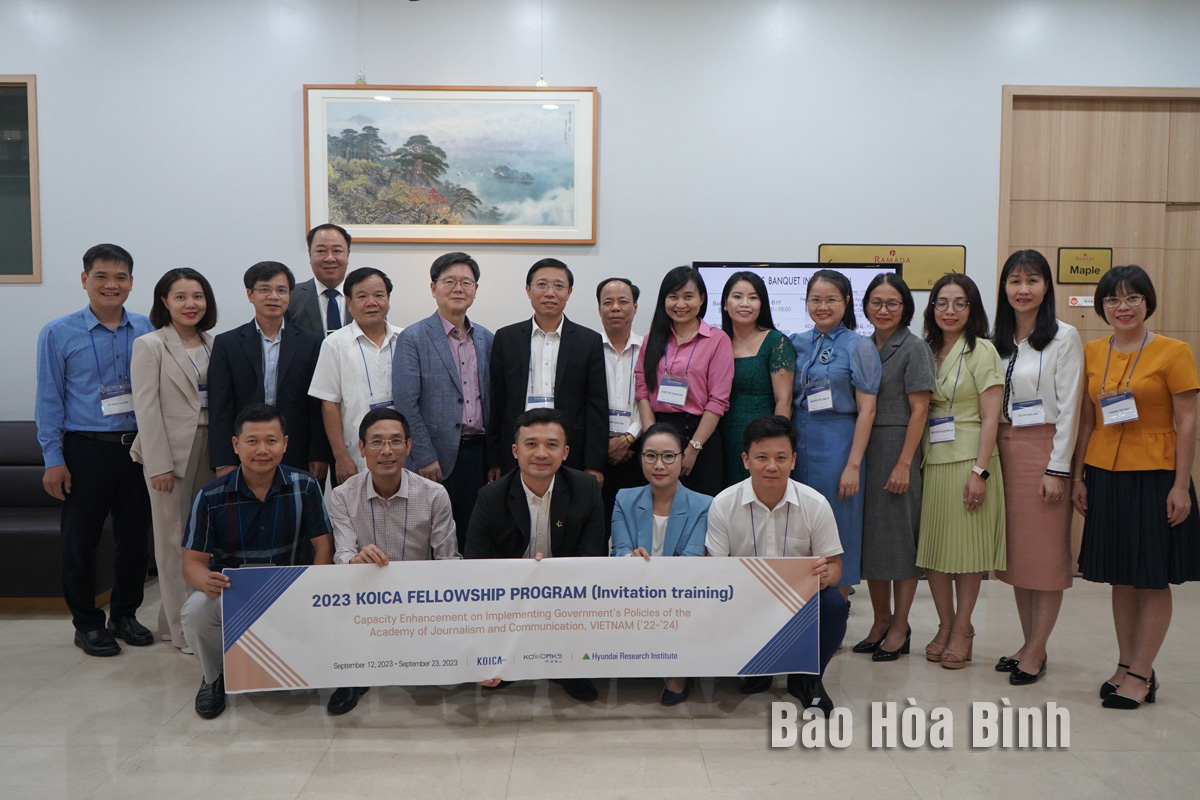 Vietnamese participants and Korean experts in the programme pose for a joint photo.
AJC Deputy Director Dr Nguyen Duc Toan, head of the Vietnamese delegation, thanked KOICA for its active and effective assistance over the past years.
He said the programme has helped improve the policy communication capacity of Vietnamese cadres, lecturers, and journalists, and also expand cooperation with Korean partners. It includes many attractive contents about modern policy communication trends in the RoK that can be applied in Vietnam.