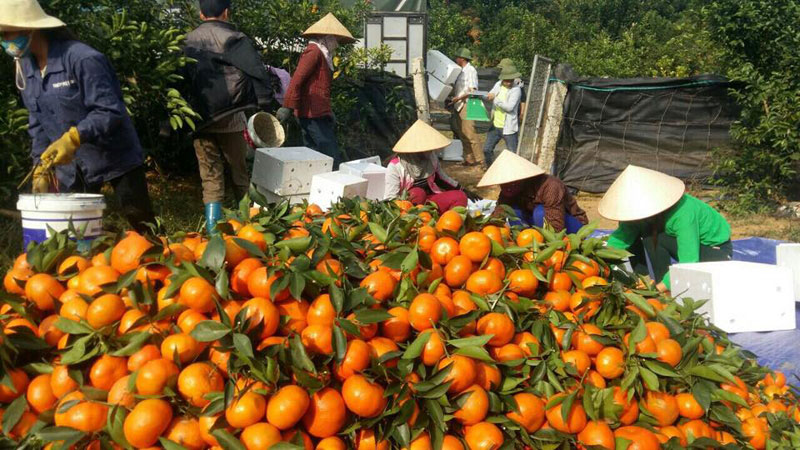 (HBO) – In the year of 2017 -2018, Cao Phong oranges continued to be increased in the areas and quantity. According to the statistics of the Department of Agriculture and Rural Development, up to now, in the whole district, there have been 2,835 hectares of citrus plants, mainly oranges, including 1,234 hectares in the business period, the total quantity of the whole harvest is estimated more than 33,000 tons. The areas of planting oranges following Vietgap standards in the district have been increased with 207 households applying the procedure. The total areas reach 305,89 hectares.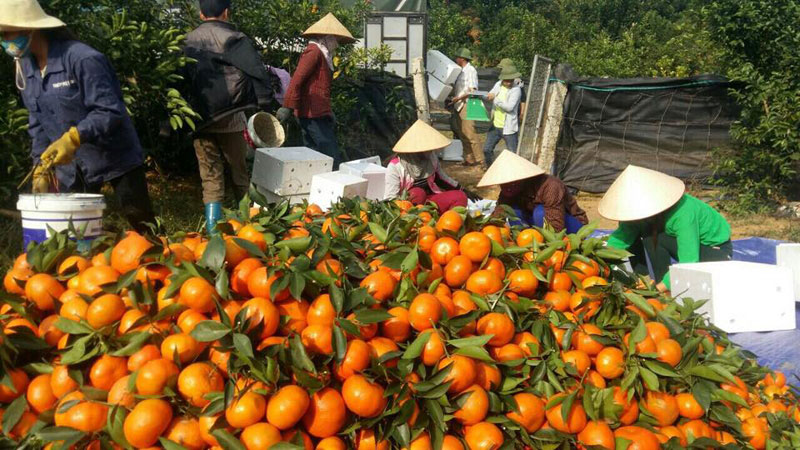 Photo: the orange harvest in Cao Phong
The quality of Cao Phong orange continues to be confirmed, the brand is being on most of the markets outside the province and expanded to the southern provinces. Cao Phong oranges have been certified of geographical direction, the products continue to bring high economic value and make stable income for the gardeners. Besides the area of Duong Canh oranges which are being harvested with the average price of 30.000 – 35.000 dongs/ kg at the garden, in the whole district there was about 45% of areas late oranges (V2) which is prepared to supply for the market in Lunar New Year.