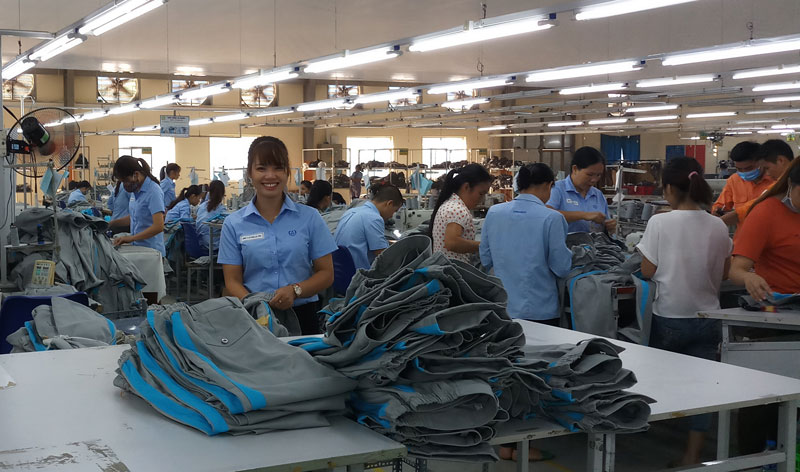 (HBO) – After five years of implementing Resolution 14-NQ-HU issued on April 16, 2013 of Lac Thuy district on investment attraction in the 2013-2018 period, the locality's economic structure has been transformed towards lower ratio of agriculture and higher ratio of service sector, helping increase budget collection, create more jobs and improve the living conditions of locals.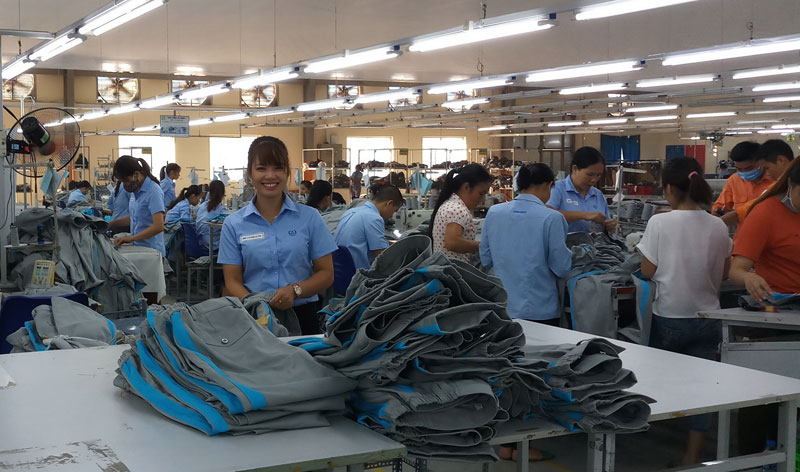 Workers of Lac Thuy garment joint stock company prepare shipments to export to the US.
The planning and infrastructure construction in the district have been conducted effectively. Specifically, a 1:500 scale planning for the construction of Thanh Ha industrial park was approved with a total area of 282.14 hectares.
Other planning for Phu Thanh I industrial cluster with 23.63 hectares, Phu Thanh II industrial cluster with 138.03 hectares, Dong Tam industrial cluster with 22.8 hectares, An Binh industrial cluster with 22.85 hectares, and Thanh Nong industrial cluster with 35.2 hectares were also passed.
The People's Committee of the district has submitted to the provincial People's Committee on the proposal to adjust the planning for Yen Bong I, II and III industrial clusters with total area of 198.65 hectares.
Compensation and ground clearance have received adequate attention, ensuring the procedure and progress on 26 projects. Meanwhile, the district has sped up administrative reform, especially in land use, ground clearance, business registration, and tax.
So far, the district has hosted 48 projects with total capital of about 13,930 billion VND, 16 projects higher than that in 2013. Of which, 28 projects are in industry sector, eight in agriculture, and seven in mining. As many as 25 projects have become operational, reaching 55.6 percent.
The remaining projects are on the process of performing investment procedure, infrastructure construction, land reclaim, and ground clearance. The work is on good progress, creating jobs for local labourers, and contributing about 75 billion VND to the State budget.
Some major projects are being implemented such as Xuan Thien lime light-powder production factory; Xuan Thien Lac Thuy port; Huong Binh telpher in Phu Lao commune; Dong Tam waste treatment plant; and spiritual tourism in Phu Lao commune./.