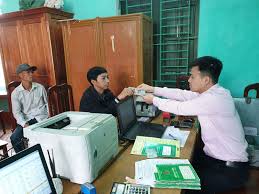 (HBO) - According to the Hoa Binh branch of the Bank for Social Policy, as of the end of July, total outstanding loans in social policy credit programmes surpassed 3.1 trillion VND (133.50 million USD), which were allocated to more than 137,830 borrowers.
In the first seven months of this year, loans under those credit programmes totalled 653.29 billion VND (28.05 million USD), with 20,410 poor households and social policy beneficiaries receiving loans.
Some credit programmes recorded strong growth, notably those targeting families near the poverty line or just escaping poverty, households engaging in production and business in disadvantaged areas, along with programmes for clean water and rural environmental hygiene.
Credit of social policy programmes has helped create jobs for 614 workers and 29 disadvantaged students continue their studies.
In addition, nearly 6,890 clean water and hygiene works were built or repaired in rural areas, along with 406 new houses for poor families.
Thousands of households in remote and disadvantaged areas received loans to start their business, thereby overcoming their difficulties and raising their livelihoods. The source of credit also contributed to curbing shark loans and effectively implementing the national target programme on sustainable poverty reduction and building new-style rural areas in the province./.