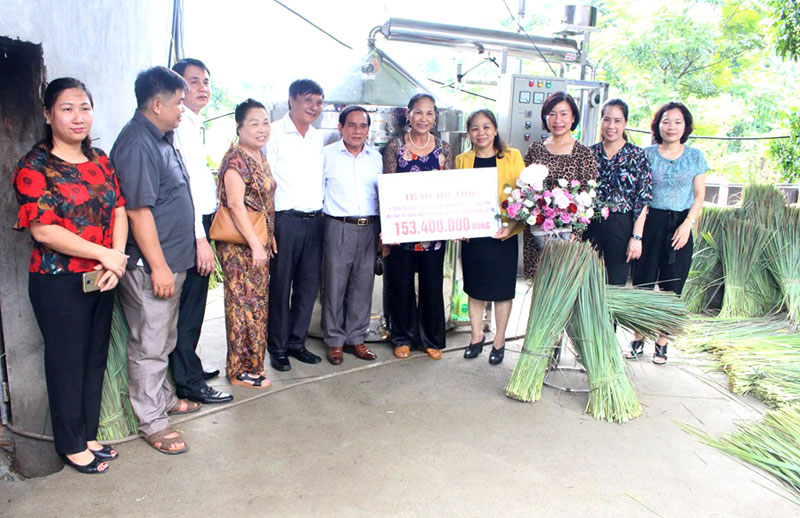 (HBO) - The Hoa Binh Women's Union presented the money to support the idea of winning the "Women and the future of green economy" creative contest for Mrs. Nguyen Thi Binh, Director of Dao Village Cooperative in Thong Nhat commune (Hoa Binh City) with a model of growing and processing citronella essential oil along the value chain to provide safe products for users, environmentally friendly." This is one of the three ideas of Hoa Binh women that won the prize at the competition.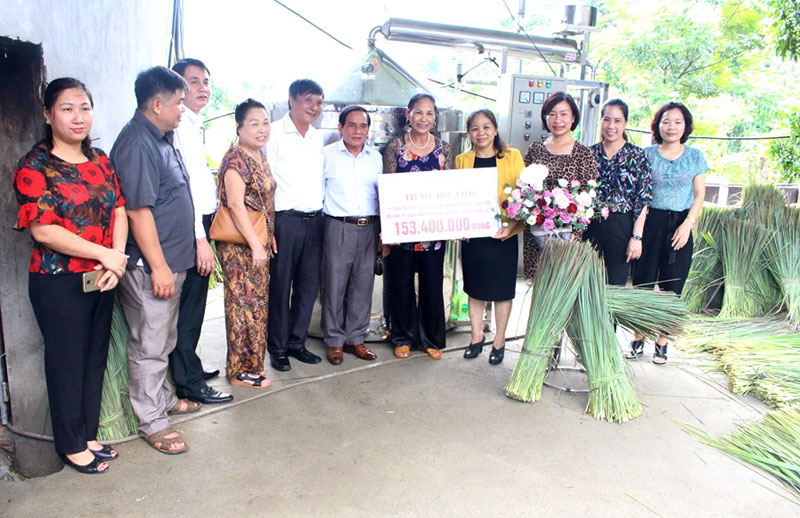 The leader of Hoa Binh Women's Union gave money to support to Dao Village Agricultural Cooperative.
With the support of 153.4 million VND, the cooperative will invest to buy equipment, build workshops, print product labels, etc. Currently, the Dao Village Agricultural Cooperative has produced products from slurry such as dishwashing liquid, cleaning water...
Participating in the model, members have the opportunity to access new knowledge through training courses that organized by the Women's Union; participating in exhibitions, promoting product introduction in many provinces and cities in the country.