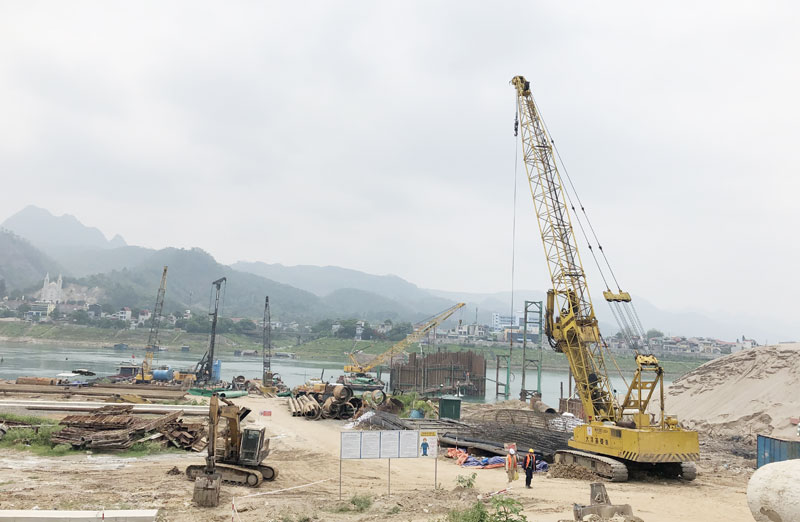 (HBO) - After many years standing at low positions in the provincial competitiveness index (PCI) rankings, Hoa Binh jumped to the mid-high group with 63.84 points, 2 points higher than that of 2018.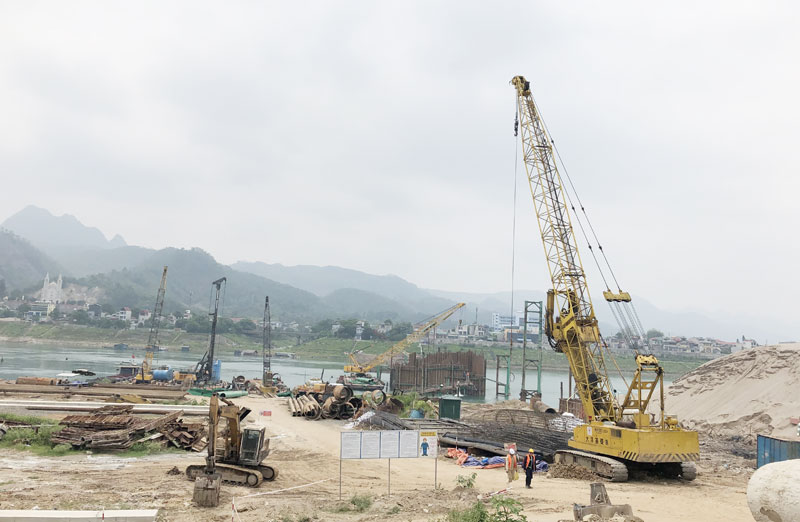 Hoa Binh 2 Bridge project expected to help boost socio-economic development and tourism attraction once put into operation.
Hoa Binh always strives to improve the quality of economic governance and administrative reform at all levels, creating a more favourable and friendly business environment for businesses. Therefore, right from the first working day of 2019, the provincial People's Committee issued a plan to continue implementing main tasks and solutions to improve the business environment and the provincial competitiveness in 2019 with a vision to 2021.
The plan set a specific target of increasing the PCI by 2-5 points against that of 2018. To turn the policy into action, the chairman of the provincial People's Committee assigned tasks for each department, sector and People's Committees of Hoa Binh city and districts. He also allocated Vice Chairpersons of the provincial People's Committee to be responsible for each index and regularly direct assigned units to fulfill set targets.
The provincial People's Committee requested restructuring and improving the efficiency of production and business of State-owned enterprises (SOEs), and conducting equitisation and divestment of State capital as planned in order to create a breakthrough in the restructuring of the SOEs.
It also required the effective enforcement of the Law on Support for Small- and Medium-sized Enterprises as well as efficient support for startups, while asking departments and sectors to continue simplifying administrative procedures to create favourable conditions for businesses and investors, and ensure equality, openness and transparency. As a result, 47 administrative procedures in 11 aspects were revised and simplified, while nine others were removed.
The provincial Party Committee and People's Committee also actively coordinated with ministries, central sectors and investors to speed up the construction in tje transport infrastructure projects such as Road 435, Hoa Binh 3 Bridge and Hoa Binh 2 Bridge, and make preparations for the building of the Hoa Binh City – Moc Chau Expressway and several other key routes to serve investment attraction./.