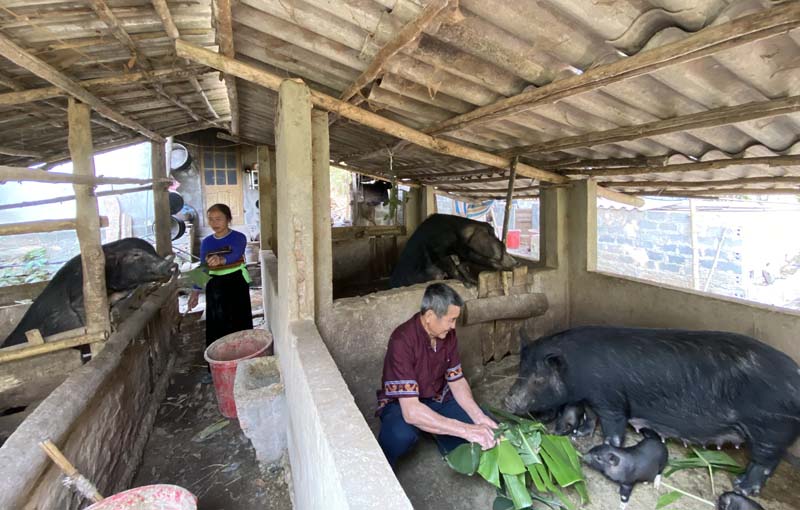 (HBO) - Despite raising black pig (an indigenous variety) for long, it's only when joining the Muong Pa local pig breeding cooperative did member households in Xam Khoe and Bao La communes in Mai Chau district have chances to gain access to the commodity economy.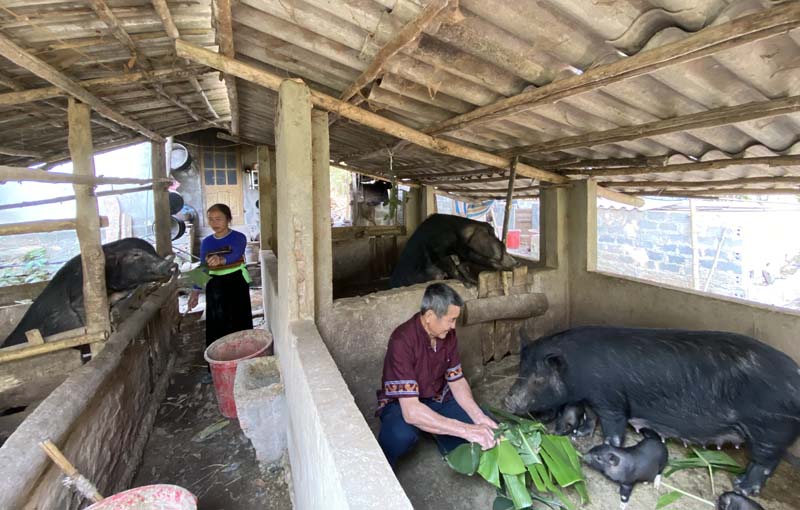 Member households of Muong Pa indigenous pig breeding cooperative in Xam Khoe commune (Mai Chau district) ensure a sufficient source of piglets to reduce production costs and increase income.
Indigenous pigs are favoured by consumers thanks to its delicious meat. To have high-quality products, the quality of piglets is a decisive factor. Member households know that to participate in the commodity economy, they have to take the initiative in the supply of piglets and feed. Specifically, the supply of piglets is ensured by cooperative members by keeping sows, while the main feed for pigs includes "rau duong" (Diplazium esculentum), sweet potato, taro, colocasia gigantean and banana trunk, which are planted in a large scale of thousands of square metres. Mash for pigs and veterinary medicine are provided by the cooperative.
Member households are equipped with technical guidance and knowhows to prevent diseases, therefore, the quality of pork is ensured.
According to statistics, the cooperative is raising a herd of 120-150 hogs and 20 sows. With active supply of piglets and foodstuff and common breeding methods, member households can enjoy 65-70 percent in profits. In addition to connecting with a mash production company, the cooperative has supported member households in seeking consumption markets. Specially, through the help of the GNI in Vietnam, the cooperative has recently put into operation a slaughterhouse which comprises of areas for breeding, slaughter, semi-processing and waste treatment with a designed capacity of 20 hogs a day.
With the application of on-spot production, semi-processing and food safety measures, Muong Pa cooperative eyes bigger and more stable markets. The cooperative's director said that it is striving to have more members to develop further, thus contributing to helping indigenous pig raising households access potential markets and gain stable livelihoods./.