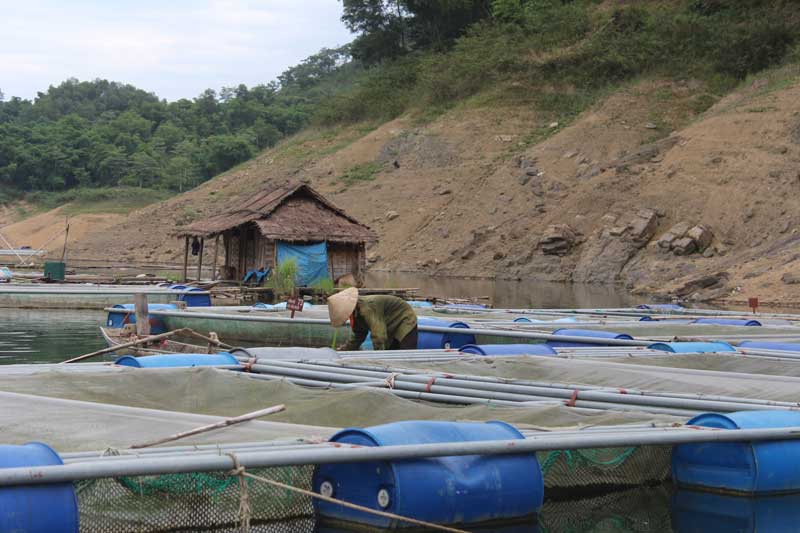 (HBO) – To carry out the fisheries sector's restructuring policy, since the beginning of this year, localities in Hoa Binh province has pushed ahead with cage fish farming on large water bodies and the cultivation of aquatic specialties on local ponds and lakes.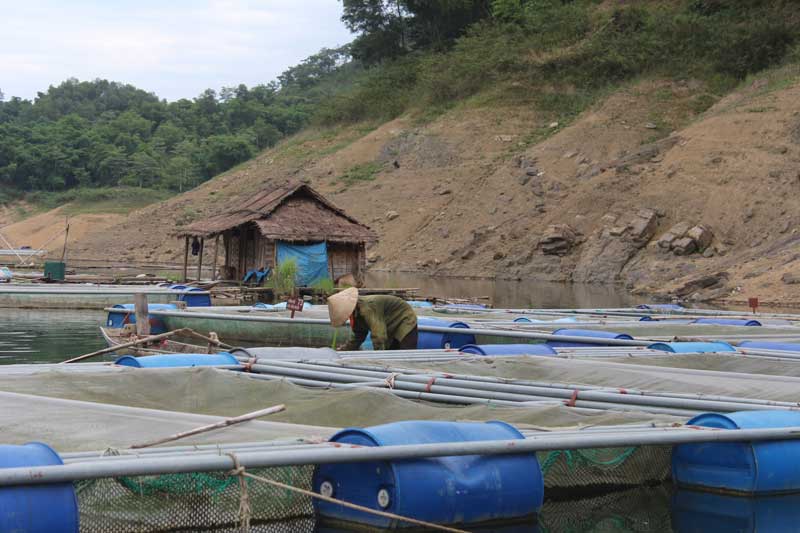 Making use of Hoa Binh Lake, residents in Suoi Hoa commune of Tan Lac district have invested in cage fish farming and gained high profits.
There are about 2,700ha of pond and lake surfaces used for aquaculture across the province at present, with 4,700 cages on Hoa Binh Lake.
The local fish production is estimated at 7,700 tonnes, including 1,400 tonnes caught and 6,300 tonnes farmed. Hoa Binh is currently home to 33 aquaculture farms and cooperatives, including 10 specialised in aquaculture and 23 with agriculture – aquaculture combination.
The fisheries sector recorded about 214 billion VND (9.2 million USD) in production value in the first nine months of 2020, up 6.3 percent year on year and equivalent to 79.36 percent of this year's target.
In addition, the inspection and protection of fishery resources have been enhanced to discourage locals from destructive fishing practices like using explosives, electric shocking devices or poisons, and raise their awareness of fishery resources conservation and development./.