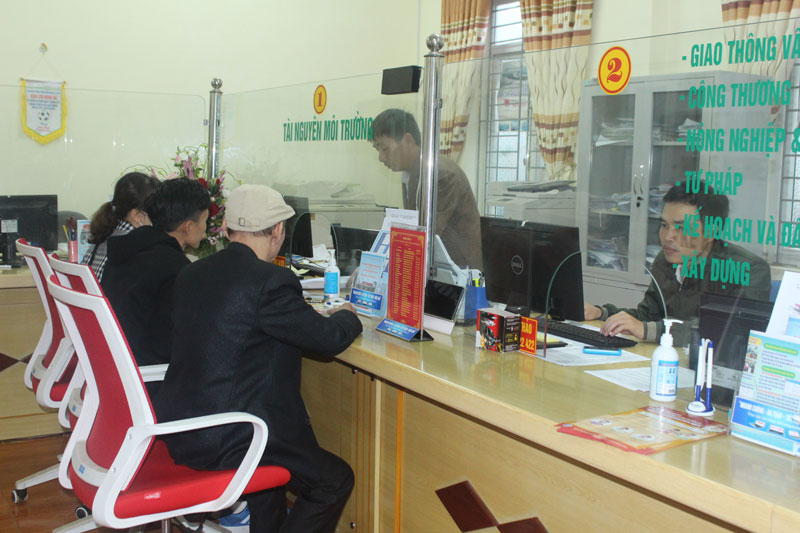 (HBO) – The provincial People's Committee has annually issued plans for public administrative reforms and many important documents assigning specific related tasks to provincial departments and agencies as well as district-level administrations with the focus placed on promoting responsibility of all-level leaders in public administrative reforms, improving business climate and positively changing the working style of civil servants.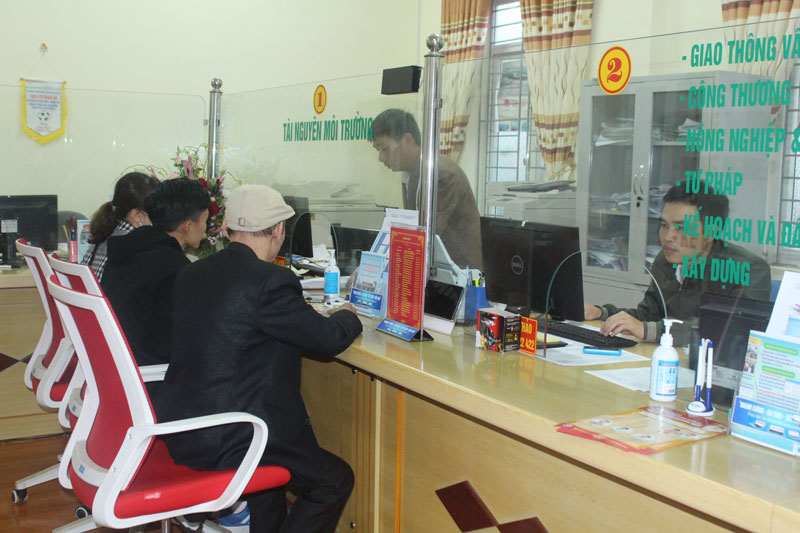 Single-window unit of Lac Son district is equipped with modern devices to better serve citizens and organisations.
Since 2017, Chairman of the provincial People's Committee has approved simplification and fee reduction of 183 administrative procedures, or 25.3 percent of the total, mostly cutting time for processing a procedure, reducing the number of documents required to process a civil services and requests for public notary, and eliminating unreasonable requests and conditions that are costly and time-consuming.
Modern equipment has been provided for the provincial public administrative centre, all district-level and 34 percent of commune-level single-window units. A total of 1,777 administrative procedures are delivered under single-window mechanism; of which 1,426 are at provincial level, 246 atdistrict level and 105 at commune level.
The province also provides 273 three-level and 648 four-level public services online. There are almost no delay in handling public service inquiries.
At the same time, the provincial Party Committee and People's Committee have also taken drastic measures to streamline the apparatus of administrative offices and non-productive agencies at district, commune and village levels, thus cutting regular spending funded by the State budget./.