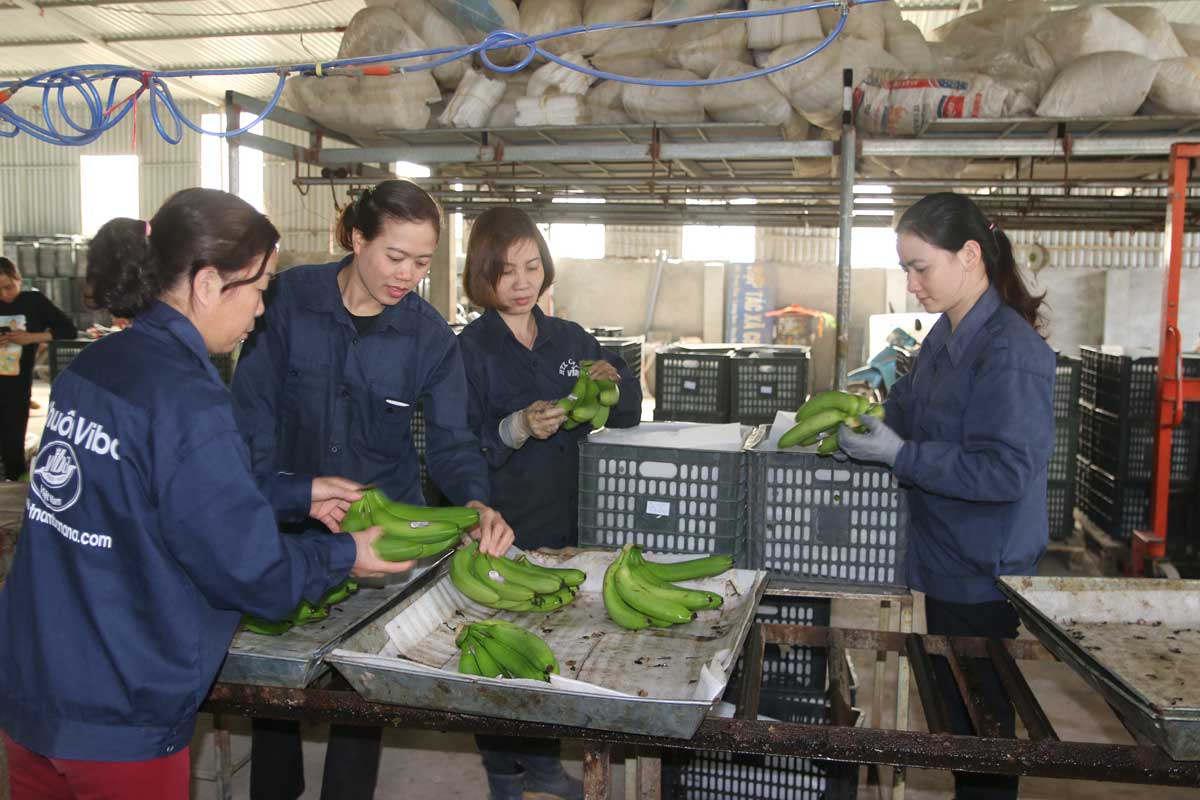 (HBO) - The provincial People's Committee of Hoa Binh province has recently approved a project to develop local key farm produce during 2020-2025 with a vision until 2030, with a view to boosting local trade and enhancing exports.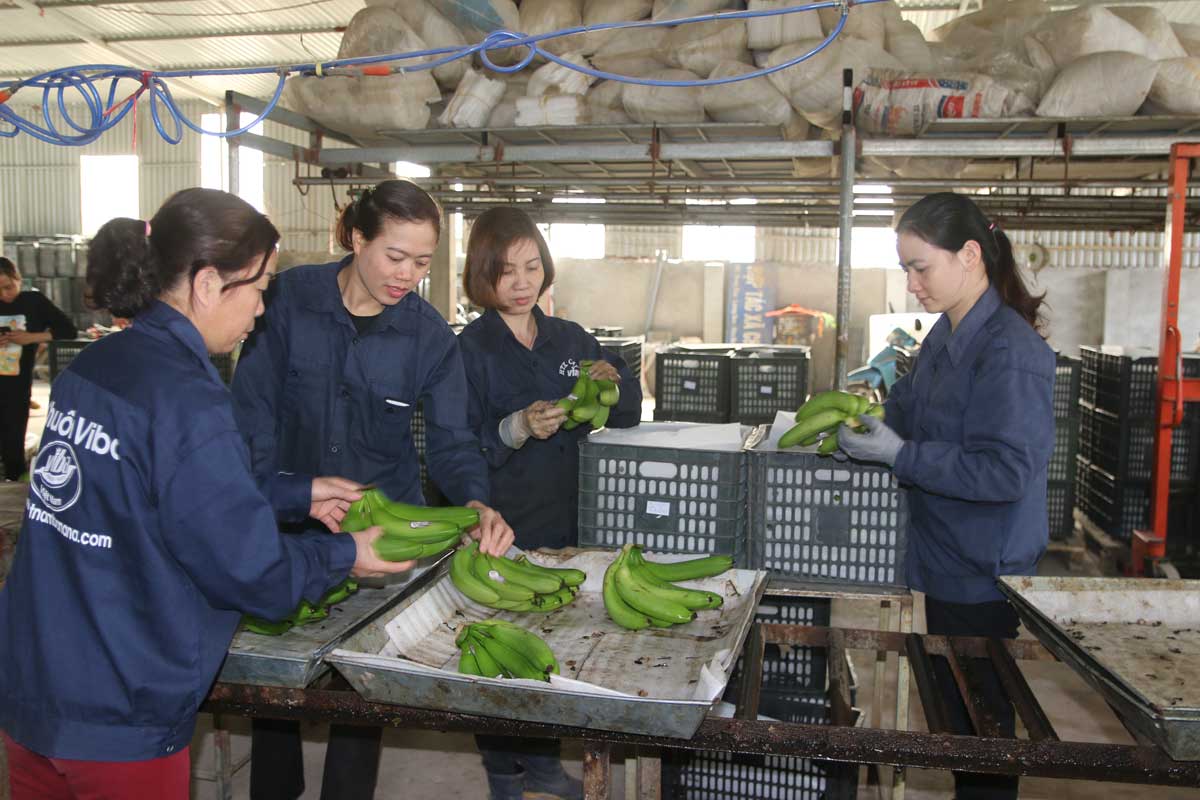 Banana of Viba banana cooperative in Luong Son district's Lien Son commune is recognised as a three-star OCOP product at the provincial level. The cooperative's banana is cultivated under VietGAP standards, and it is striving to bring its banana to the world.
Accordingly, the province will develop its staples on the back of the fourth Industrial Revolution's achievements, with focus placed on processing to improve their quality, added values, and competitive capacity. Besides, it will develop brands in tandem with environmental protection and sustainable development, and capitalise on free trade agreements, such as CPTPP and EVFTA, to expand markets.
The move aims to achieve an average export growth of key products by 18 percent during the 2021-2025 period, and 20 percent during 2026-2030.
Hoa Binh province targets 55 million USD from shipments of the products in 2025, and 137 million USD by 2030. The key agricultural products are envisaged to contribute 3.17 percent to the province's total export revenue by 2025, and the figure will increase to 3.92 percent by 2030.
The products are expected to be shipped to traditional markets of Vietnam such as the US (accounting for 20 percent of total exports), the EU (25 percent), China (15 percent), Japan (10 percent) and the Republic of Korea (10 percent), and other markets (15 percent).
A wide range of measures have been outlined to achieve the set targets, with focus on trade promotion activities; policies to attract foreign investment to access state-of-the-art technologies and advanced management skills, and join the global value chains; application of cutting-edge cultivation methods; and development of efficient production models.
The provincial People's Committee asked the Department of Industry and Trade to join hands with competent departments, sectors, and People's Committees of districts and Hoa Binh city to work out mechanisms and policies to develop markets for agricultural products.
They are ordered to build brands and intellectual property as well as work to improve added-value chains for several agricultural products. Furthermore, they must carry out programmes to develop high-quality agriculture in line with planning to create abundant supply of raw materials, and products having competitive advantage for export./.