(HBO) – A workshop highlighting rooftop solar power energy development at the Luong Son industrial park (IP), with an aim to reduce greenhouse gas (GHG) emissions and protect the environment, was held in Hoa Binh's Luong Son district on May 24.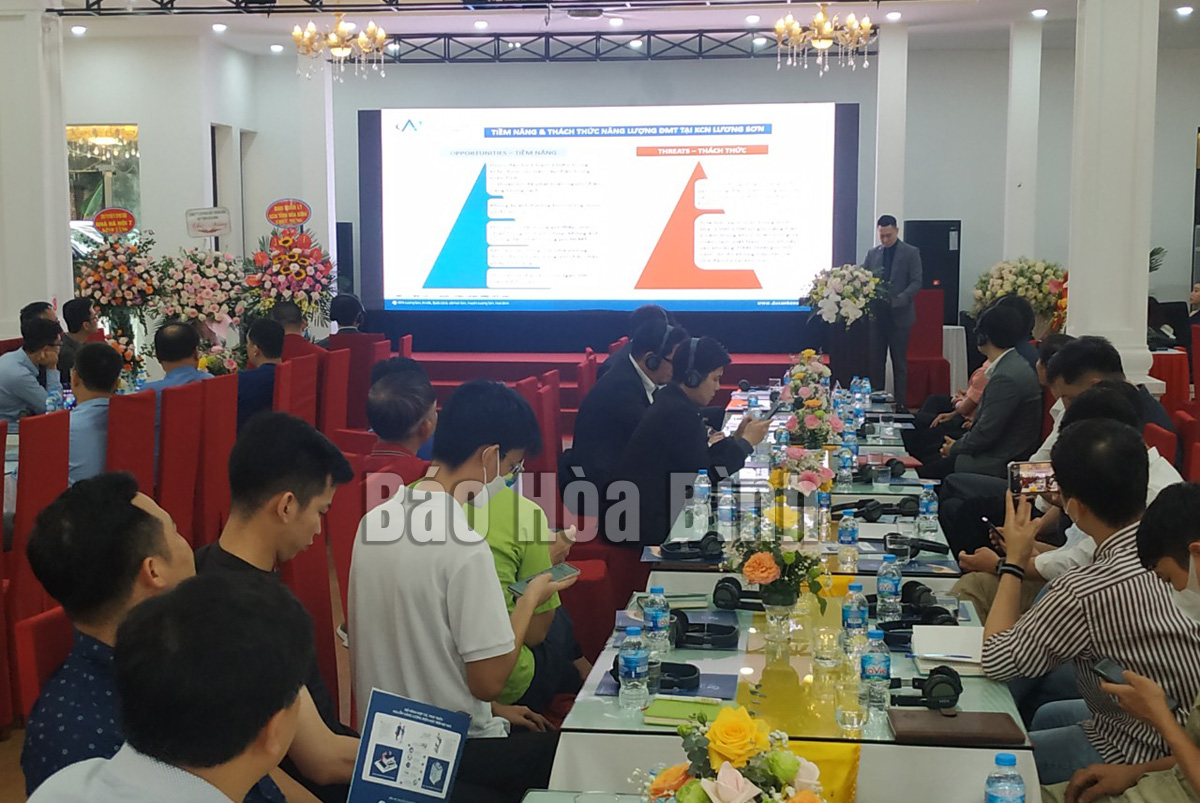 At the workshop.
The event saw the participation of representatives from the Vietnam Clean Energy Association, Luong Son district's power units, Vietnamese and foreign companies, and 17 firms operating at the IP.
Electricity demand surges when hot weather begins, resulting in frequent power shortages and outages. In addition, as COVID-19 has been brought under control, economic activities to boost recovery poses a challenge to ensuring sufficient power supply.
Given the supply in the northern region faces difficulties while promoting renewable energy development is targeted so as to avoid shortages, rooftop solar power is viewed as a solution to such problems.
The move is in line with the Party and State's policy on promoting renewable energy development and Vietnam's commitment made at the 26th United Nations Climate Change Conference of the Parties (COP26).
At the workshop, delegates exchanged viewpoints on the new policy for sustainable renewable energy development in the future. They also put forward rooftop solar power development solutions at Luong Son IP, stating that chances have come for the IP to shift to the work in a bid to reduce GHG emissions, protect the environment, and avoid power shortages at factories in the IP, towards the Government's goal of achieving net zero emissions by 2050.
At the end of the event, two firms signed agreements to purchase electricity from Duc Anh Energy./.