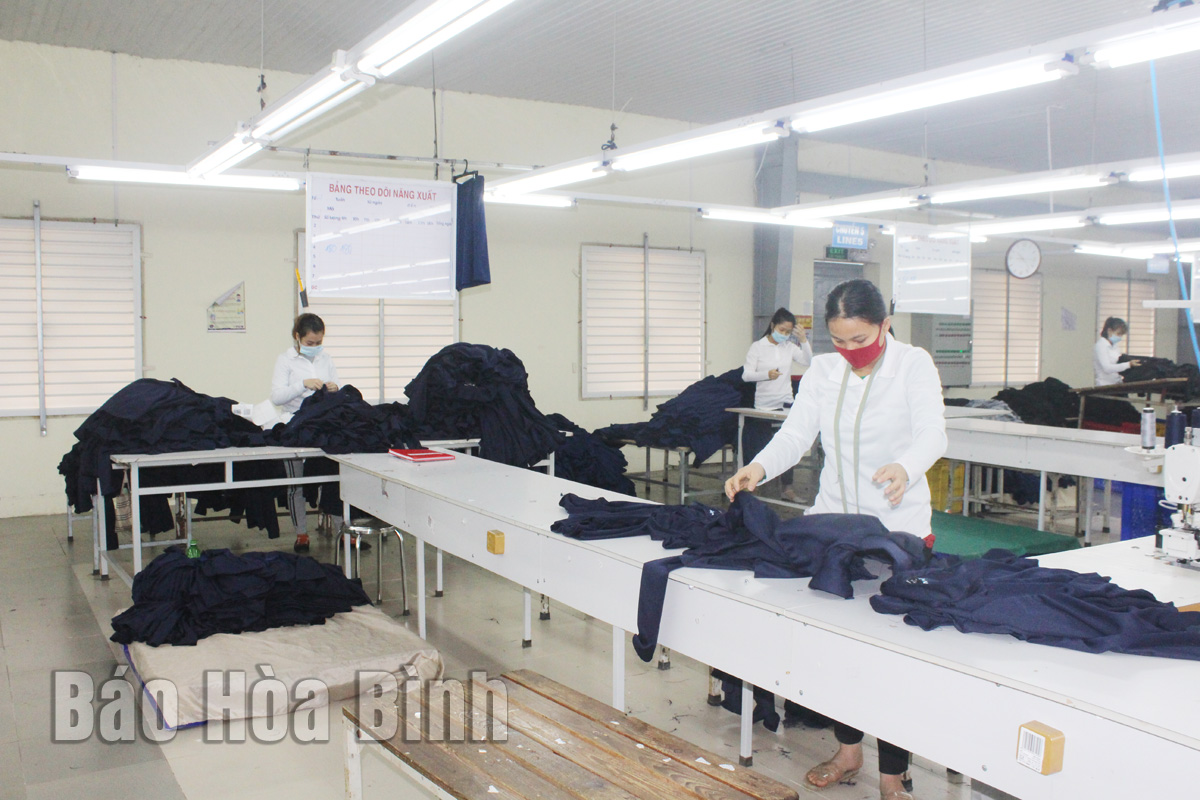 (HBO) – Hoa Binh's industrial production index was estimated to increase 56.27 percent in May against April.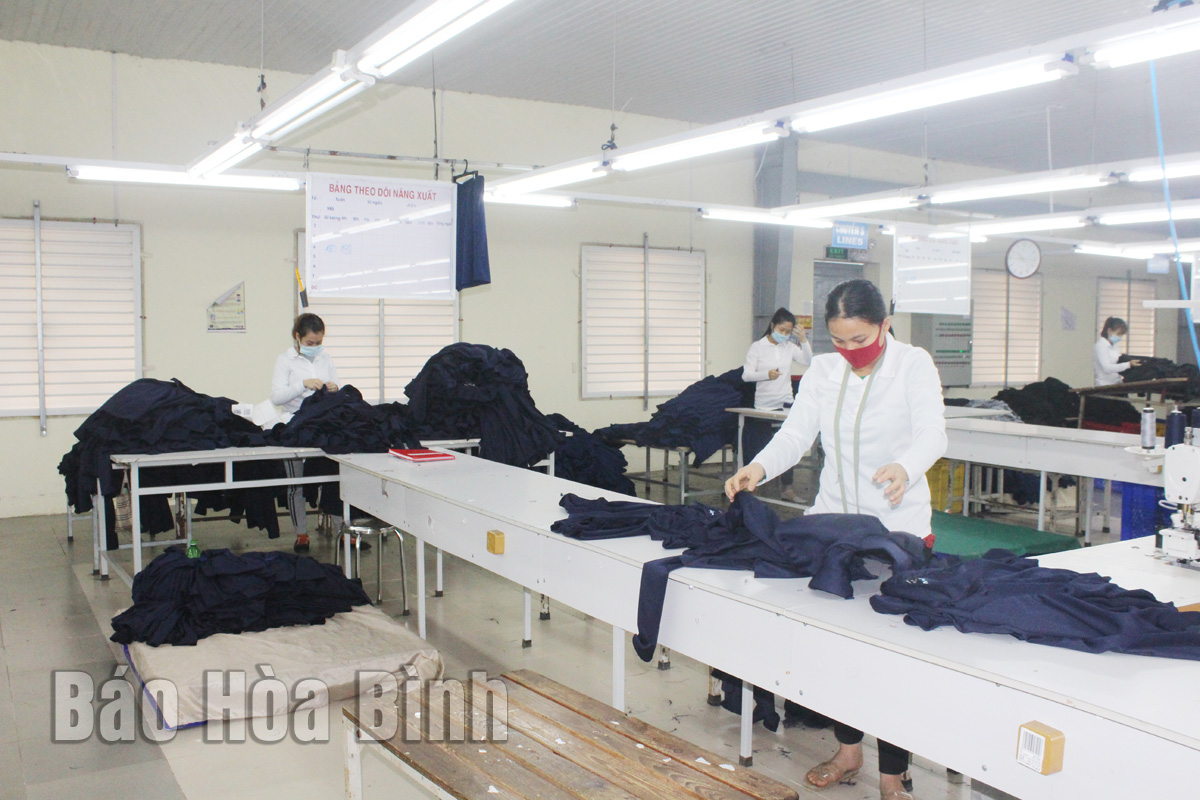 A garment factory of the Ho Guom group's Tan Lac branch has contributed significantly to the province's export turnover.
Specifically, the industries of mining and electricity, gas, hot water, steam and air-conditioning production and distribution grew about 6.08 percent and 128.28 percent month-on-month, respectively.
In contrast, the processing and manufacturing industry as well as water supply, waste water and waste management and treatment sector were estimated to see their indexes decrease by 1.54 percent and 0.91 percent.
The overall index of the first five months posted an annual increase of 5.45 percent.
Also in May, the local export value neared 124.05 million USD, up 6.79 percent against the previous month. Its import turnover was estimated at 90.923 million USD, growing 2.13 percent monthly.
The five-month exports and imports reached 577.147 million USD and 441.06 million USD, representing respective annual increases of 23.67 percent and 9.97 percent./.