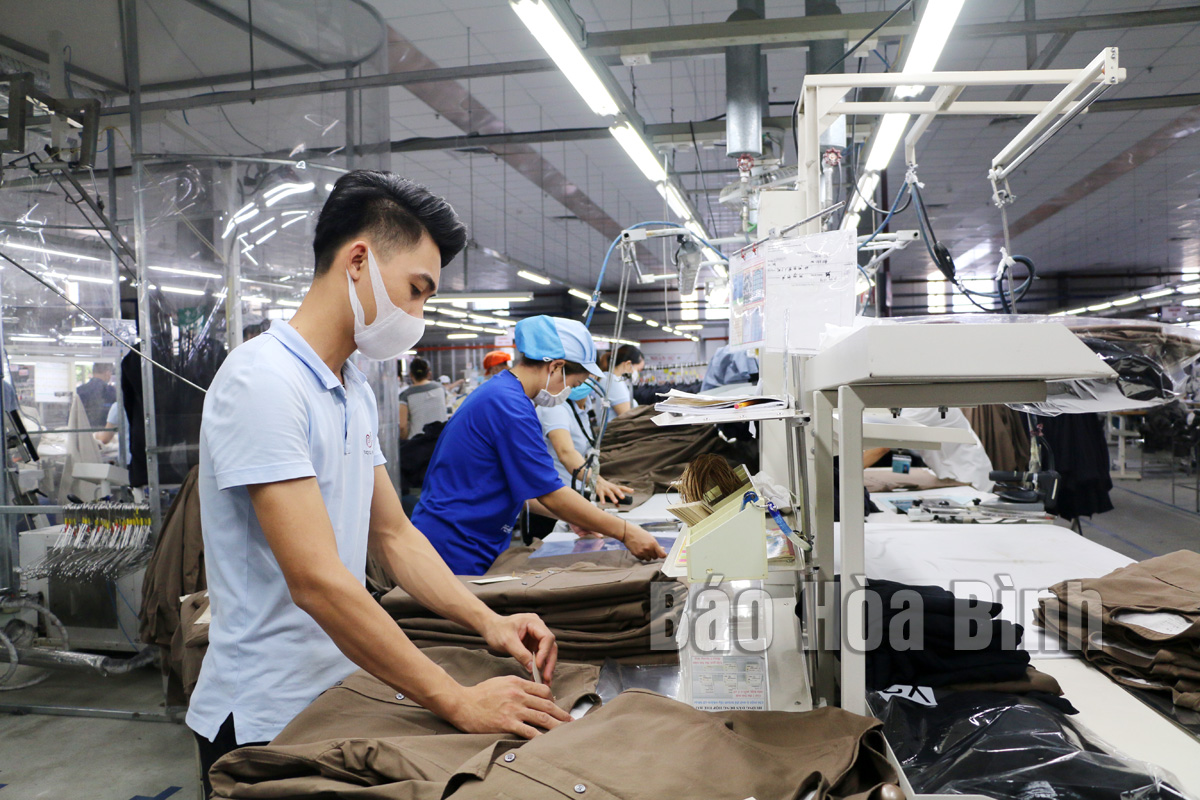 (HBO) – Luong Son Industrial Park, with its favourable location and complete infrastructure system, has been a bright spot in domestic and foreign investment attraction, making important contributions to the sustainable transformation of the economic structure in Luong Son.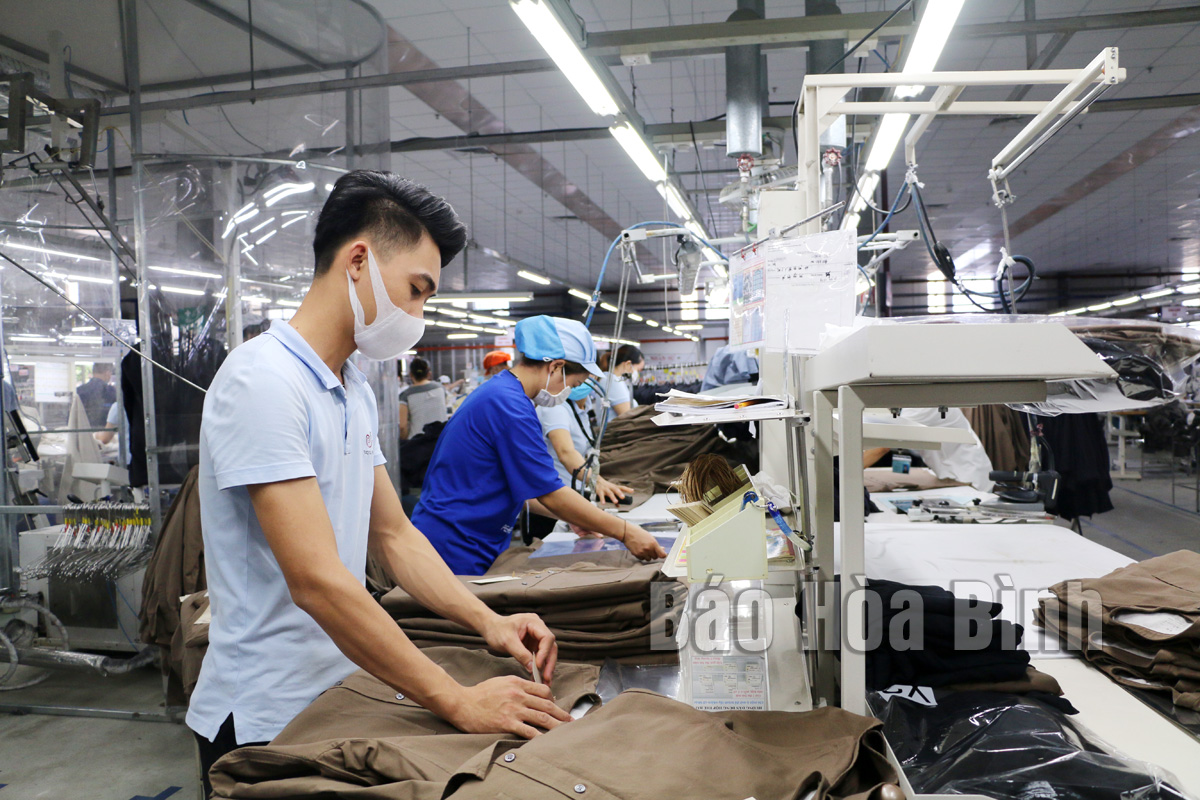 Esquel Vietnam Ltd in Luong Son IP has created jobs for about 5,000 labourers.
Among the successful enterprises in Luong Son IP is Japanese-funded Nissin Manufacturing Vietnam Ltd., which was established in 2012 to produce motorbike spare parts for Yamaha Motor Vietnam.
Nissin Manufacturing Vietnam's Administrative Director ShingoTanaka said that since the firm was put into operation, it has received great support from the local administration. In 2021, the firm's revenue reached 459 billion VND (19.75 million USD), creating jobs for more than 200 labourers, he said.
Meanwhile, Esquel Group's garment factory in Luong Son IP, one of the first projects in the IP with an investment of about 28 million USD, had enjoyed an export revenue of 17.63 million USD in the first four months of this year, employing about 5,000 labourers.
HNT Vi Na, which is Coasia CM ViNa now, is also another successful firm in the Luong Son IP, with an export revenue of about 28.97 million USD in April and nearly 90 million USD so far this year, providing jobs for 2,300 labourers.
So far, the Luong Son IP has hosted 41 projects, including 18 invested by investors from Japan, the Republic of Korea and India, with a total investment of nearly 300 million USD, along with 23 domestically-invested projects worth over 1.2 trillion VND.
Leaders of the Management Board of Hoa Binh IPs said that the majority of enterprises based in Luong Son IP has operated effectively, contributing to the economic restructuring process of Luong Son district./.