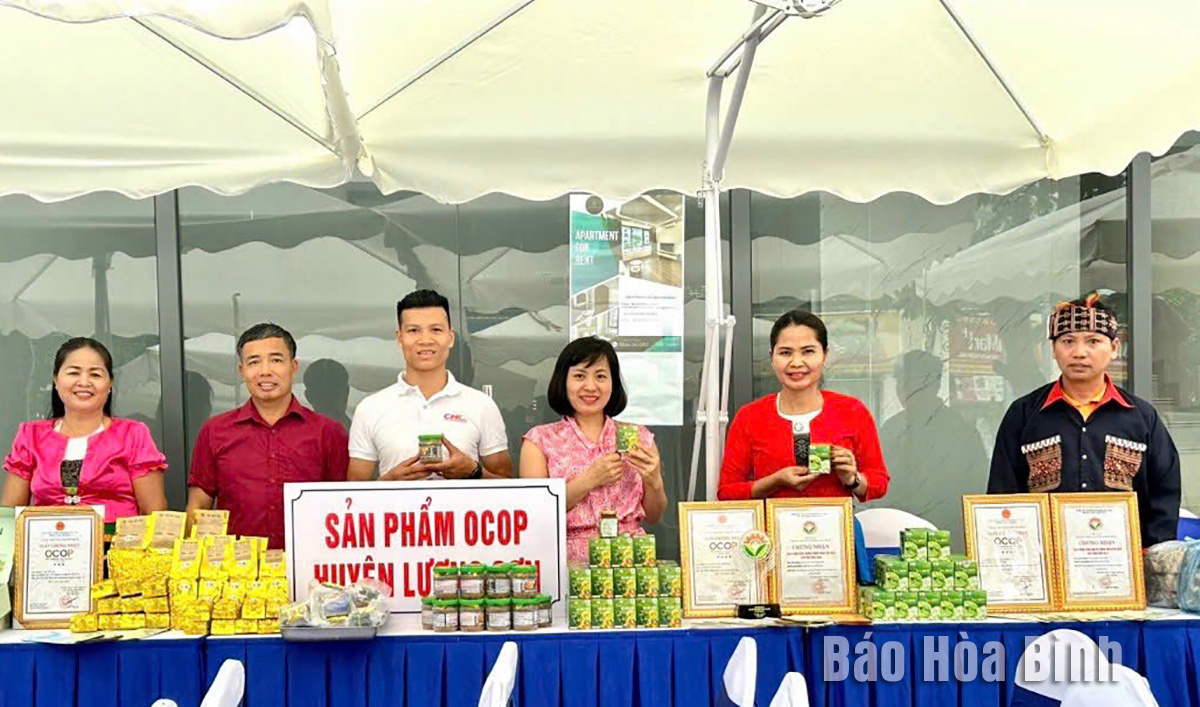 (HBO) – Under the One Commune One Product (OCOP) programme, Hoa Binh province currently has 123 OCOP-recognised products. Among them, 99 meet the 3-star standard and the remainder meet the 4-star standard.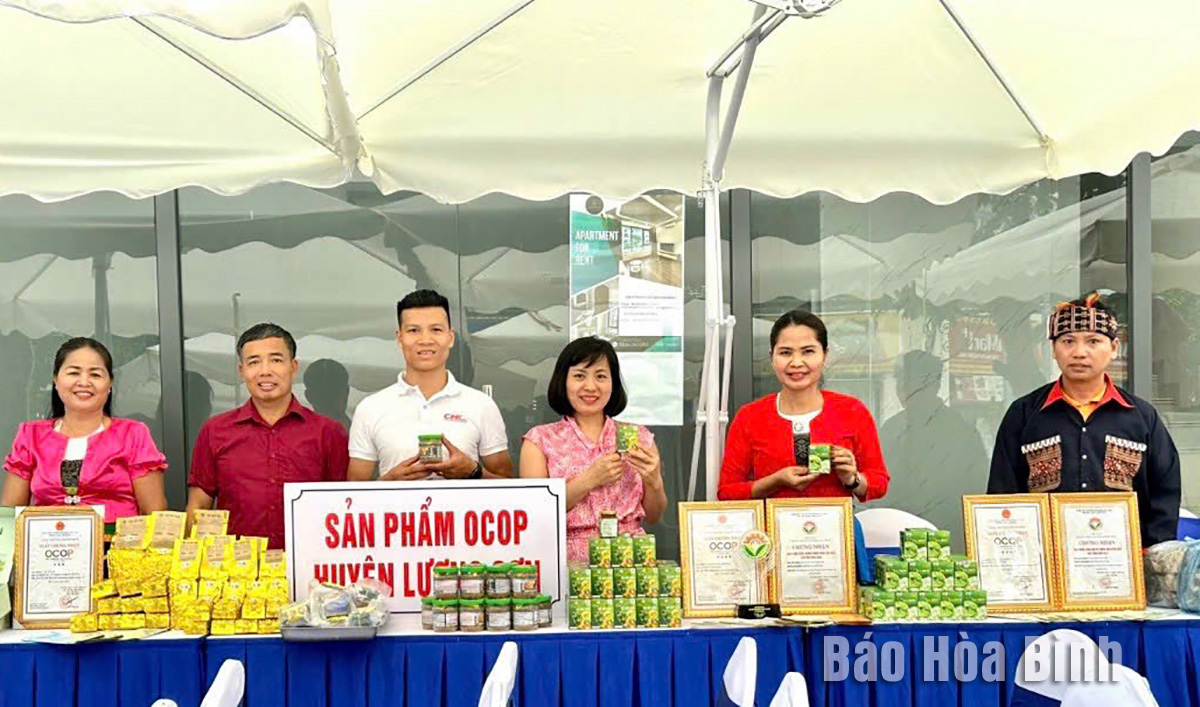 Luong Son district introduces OCOP products at the Week of Hoa Binh Agricultural Products held in Hai Phong city from July 19-24.
As one of the leading OCOP products in the province, fresh bamboo shoots and fresh bamboo sprouts produced by Kim Boi JSC in Ba Hang Doi township, Lac Thuy district, are favoured by consumers both in and outside the province. They are now available in many clean farm produce stores and large commercial centres, and also exported to various major markets such as Japan, the Republic of Korea and the European Union. Fresh bamboo shoots and bamboo sprouts have been rated at 4-star standard and are in the process of meeting 5-star quality standard. Bamboo cultivation areas have been developed in Kim Boi, Lac Son and Mai Chau districts.
The widespread application of sci-tech in production is a primary focus of Phuong Huyen Plant Breeding and Trading Co., Ltd. in Hoa Binh city in order to build and develop its 4-star Pa Co snow shan tea products. Recognised as a high-value crop suitable for the local soil and climate, tea has been chosen as the main crop in the communes of Hang Kia and Pa Co in Mai Chau district.
At present, many households are applying sci-tech in various stages of production, processing, preservation, packaging, and marketing of OCOP products, thus improving product quality, diversifying product offerings, enhancing market value, and building trust among consumers.
In addition to supporting and applying sci-tech to build safe and quality production processes, OCOP owners have received local support to hold events, fairs, workshops, and market sessions to connect trade and showcase their products, toward facilitating the trade of local OCOP products to consumers nationwide.
Alongside traditional sales methods, OCOP owners proactively and flexibly introduce their products on e-commerce platforms. Currently, more than 100 OCOP products from the province are available on e-commerce platforms such as Voso.vn and Postmat.vn.
Nguyen Huy Nhuan, Director of the provincial Department of Agriculture and Rural Development, said the agriculture sector will continue to work with various departments and localities to raise awareness among officials and the public regarding the OCOP programme.
The sector is also focusing on boosting trade, prioritising the development of networks connecting production and trade, and expanding markets for sustainable development. Furthermore, they are developing material areas and establishing deep processing models, organic and circular agriculture to improve the quality and value of local key products associated with the OCOP programme.