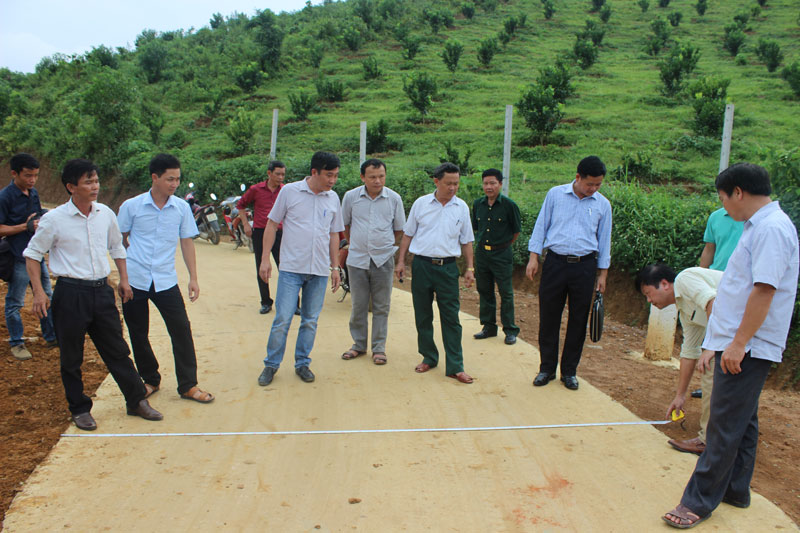 (HBO)- The management board of works under Programme 135 in Luong Son district , Hoa Binh province recently inspected and put into use a rural road in De Cau village, Hop Thanh commune.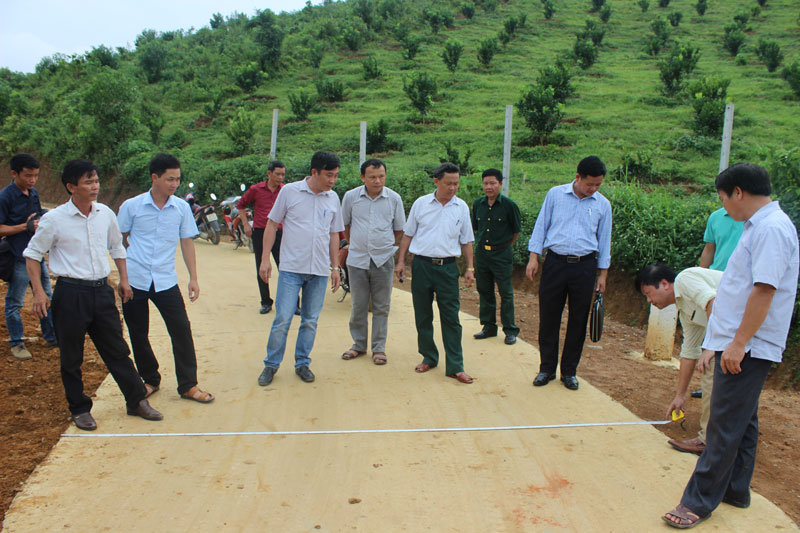 Representative from the district management board of works under Programme 135 and contractor check and take over the road
The 900-metre road connects De Cau village in Hop Thanh commune and Sau Thuong village in Thanh Luong commune. The road,
5 metres
in width, has three drainages and adequate traffic safety system. The construction cost a total of 1.6 billion VND (70,384 USD) from the national target programme on sustainable poverty reduction (Programme 135) during 2016-2017.
The completion of the road has significant role in ensuring rural traffic as well as facilitating transportation and good circulation of local people.
At the event, the management board handed over the road to Hop Thanh commune while asking the locality to build a road management mechanism and inform the locals of the road's loading capacity to ensure safety. The contractor was also ordered to realise their warranty commitments in line with regulations.