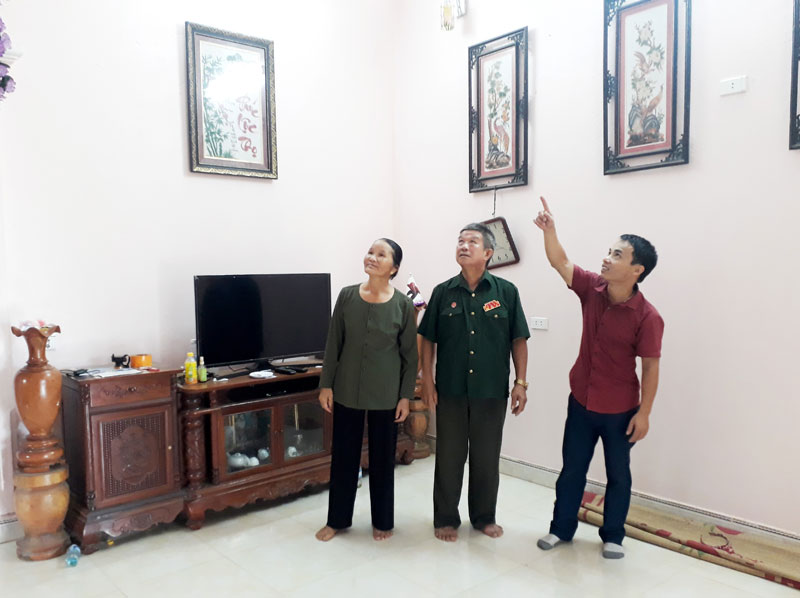 (HBO) – Thanks to financial support under the Prime Minister's Decision No. 22/2013/QD-TTg, joy has come to many revolution contributors in Hoa Binh province as new houses have been built for them.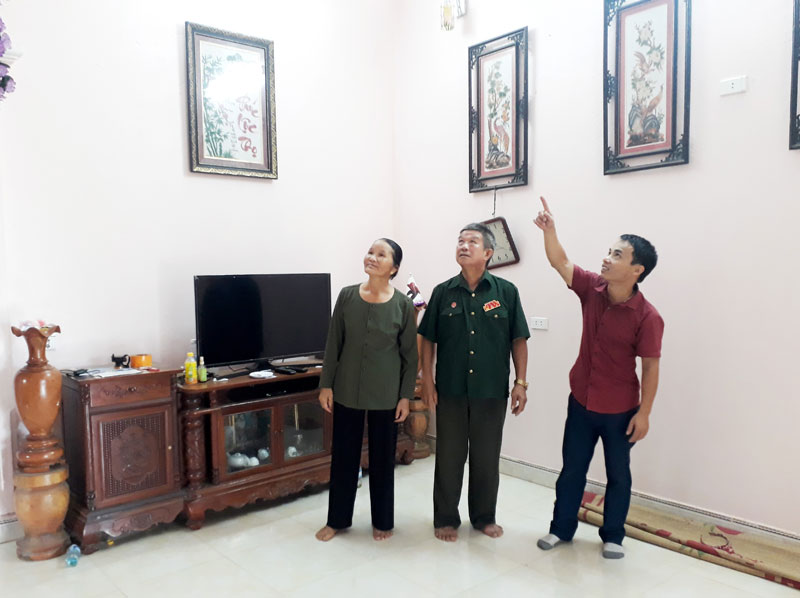 New house of the family of Bui Van Khuyen (centre), a war invalid in Chang Ngoai commune of Dong Phong commune (Cao Phong district).
In 2013, the Prime Minister issued Decision No. 22/2013/QD-TTg on housing support for revolution contributors, with 40 million VND (over 1,700 USD) for house construction and 20 million VND for house repair.
Surveys show that Hoa Binh has more than 5,800 people eligible for the support. In 2018, the province received all the financial aid, over 140 billion VND in total, to allocate to its localities.
Cao Phong is one of the districts with the biggest number of revolution contributors to benefit from the Prime Minister's decision.
Nguyen Thanh Nam, a cadre at the district's labour, invalids and social affairs division, said according to initial survey results, there were 1,061 households eligible for the support, totaling over 23 billion VND, in Cao Phong. Among them, 292 households were subject to construction aid and the rest, repair assistance. Between 2013 and 2017, 10 households were supported with 340 million VND.
In 2018, when all the financial support from the central budget was allocated to Hoa Binh, Cao Phong district reviewed local revolution contributors with housing difficulties. Accordingly, 321 households are eligible for the support, worth 8.24 billion VND.
The district's authorities provided the assistance for 150 households. They are working actively to complete the work this year, Nam noted.
Vu Hong Nghiep, head of the division on revolution contributors at the provincial Department of Labour, Invalids and Social Affairs, said according to the People's Committees of local districts, after reviewing, there are 1,944 households that do not have demand or are not eligible for the support.
The eligible households in Hoa Binh number 1,469 at present. The assistance disbursement will be completed this year, he added.